Emma Pethybridge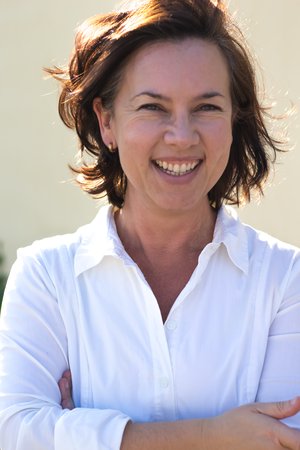 Regenerative Travel : What Can I Do In My Business?
Regenerative travel is the way of the future. It puts the needs of the environment and host communities first. It uplifts people, and champions diversity and inclusivity. It shapes transformative experiences that help us connect more profoundly and has the potential to change hearts and minds for the better.
In this interactive session, we will explore what regenerative travel is, and how tourism operators can apply the principles in practice.
We will cover the six dimensions of regenerative travel. Then, in small groups, participants will have the chance to apply the ideas presented as they work together to design a hypothetical tourism product or experience based on regenerative travel principles in a light-hearted case-study format.
Participants will learn:
What is regenerative travel, how is it different and why is it important now?
What are the six dimensions of regenerative travel?
How can tourism businesses apply regenerative travel principles to their own products and experiences to diversify, create new value and have a positive impact?
How can people learn more and get involved?
Monday 15 August, 1:30pm-3:00pm, Peppers Silo Hotel Launceston
About Emma
Emma is the Founder and CEO of Ethical Republic, a for-purpose company that supports the development of nature-based enterprises in and around protected areas.
Emma grew up on the NW Coast and has worked throughout Australia, North America, Asia-Pacific and the Middle East in sustainability, cultural and nature-based tourism, and conservation market development.
She spent 10 years with the Indigenous Land and Sea Corporation, including working on the Mossman Gorge Centre, Home Valley Station and Ayers Rock Resort. Emma has also worked with Emirates Nature-WWF, the Vancouver Aquarium Marine Science Centre, Swisscontact Vietnam and Expo 2020 Dubai's Sustainability Pavilion.
She's a member of the RedR Humanitarian Roster in international development and has been on the Board of the NSW Nature Conservation Trust and the National Parks Association of QLD. She was previously a member of the National Indigenous Protected Area Sub-Committee advising the Minister.
Emma started Ethical Republic to find sustainable, scalable, inclusive, and creative ways of unlocking value for communities so both people and wild spaces can thrive.