Niche Modules
Once tourism accredited, you can choose to add a module certifying your business practices against standards specific to certain markets or tourism practices.
TICT offers a range of modules designed to elevate and recognise high level business practices for key market segments.
Some of these programs are FREE for a limited period and inclusive as part of your accreditation.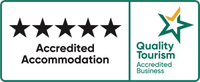 STAR Ratings Accreditation
Star Ratings Accreditation – Star Ratings logo signifies properties that hold themselves up to the independent standards of Star Ratings scheme in Australia. Prerequisite: Quality Tourism Accreditation
More information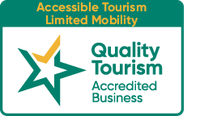 Accessible Tourism
Accessible Tourism – This module has been developed in consultation with leading accessible tourism experts, TravAbility, the Accessible self-assessment module aims to not only identify those that meet a specific standard in accessible facilities, but which can also provide accessible traveller with the information they need to make a travel decision that is right for their individual needs. Prerequisite: Quality Tourism Accreditation & Sustainable Tourism Accreditation
More information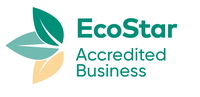 EcoStar Accreditation
EcoStar Accreditation – EcoStar Accreditation is a tool to assist businesses in achieving environmental sustainability and to recognise a business's commitment to environmental management. Prerequisite: Quality Tourism Accreditation & Sustainable Tourism Accreditation
More information
Digital Distribution Marketing Essentials
Digital Distribution Marketing Essentials will encourage industry to ensure they are meeting best practice standards relating to digital experience of the customer throughout the visitor journey. It will develop businesses to better understand the impacts of digital on their current operations and encourage them to have a high level of understanding of digital marketing, distribution and technology, allowing them to be fast followers in terms of adoption of new technologies. Prerequisite: Quality Tourism Accreditation & Sustainable Tourism Accreditation
More information
Trade Marketing Boost (International Marketing)
Trade Distribution Boost will assist businesses to identify appropriate markets, develop their product to meet their target market's needs and expectations and to implement business practices required to work within the travel distribution system. Prerequisite: Quality Tourism Accreditation & Sustainable Tourism Accreditation
More information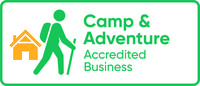 Camps & Adventure
Camps & Adventure Accreditation – Camps & Adventure Accreditation is designed for any business that works with the camps and/or adventure activity industries. It ensures that the camping or outdoor experience is conducted in an appropriate manner. Prerequisite: Quality Tourism Accreditation & Sustainable Tourism Accreditation
More information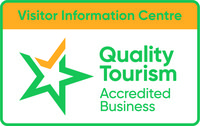 Visitor Centre Accreditation
Visitor Centre Accreditation – Visitor Centres that display the yellow on blue italicised 'i' sign have achieved certain quality standards in their service provision and operational system. Prerequisite: Quality Tourism Accreditation & Sustainable Tourism Accreditation
More information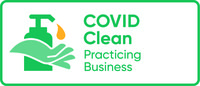 COVID CLEAN Practicing Business & COVID VAXX Practicing Business
The COVID19 Clean Practicing Business Module is designed to provide customised daily, weekly, monthly and annual cleaning checklists to support businesses in their efforts to stop the spread of COVID-19 and to provide an assurance to customers these steps are being taken. The COVID Vaxx Practicing Business is an optional program that can be completed in under 15 minutes via the online Quality Tourism Framework. It has been developed for businesses who want to share and communicate to both customers and staff that they have initiated policies and procedures regarding vaccinations within their workplace. COVID19 Business Recovery The COVID19 Business Recovery Module is designed to support businesses undertake some critical thinking on their current situation and opportunities, as well identify strategies on how the business will respond to the various stages of restrictions being lifted to support the recovery. Prerequisite: Quality Tourism Accreditation
More information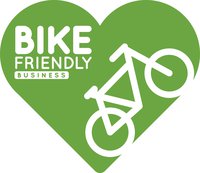 Bike Friendly Business
Australia's first quality assurance program for the burgeoning cycle tourism market. A Tasmanian-based program designed to support all types of tourism and accommodation operators to meet market for bike friendly tourism. Prerequisite: Quality Tourism Accreditation
More information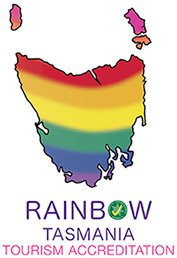 Rainbow Tasmania Tourism Accreditation
Designed by the Tasmanian LGBTIQ community, Rainbow Tasmania Tourism Accreditation is a simple tool for operators and their staff wanting to improve their business practices as welcoming and inclusive attractions and workplaces for all. Prerequisite: Quality Tourism Accreditation
More information