Services & Discounts

Spirit of Tasmania travels nightly from Melbourne and Devonport, with additional day sailings during peak periods. Accommodation options range from Deluxe Cabins for passengers who like to travel in style, to Ocean Recliners for the budget conscious. 
Tasmanian tourism industry partners who are accredited and working in a sales/marketing capacity, are eligible to receive a discount of up to 50% of passenger fares on selected sailings. Accredited operators attending trade show events (must produce documentation) and employees of accredited operators working in other roles, are eligible to receive a discount of up to 25% off Spirit of Tasmania passenger fares on selected sailings. 
To take advantage of the industry discount (subject to availability and other conditions), call Spirit of Tasmania on 13 20 10 for an application form and email the completed form to agentadvice@spiritoftasmania.com.au. 
Steadfast Taswide Insurance Brokers

Steadfast Taswide is part of the largest insurance broker network in Australasia, the Steadfast Group. 
With close to 50 staff located across offices in Hobart, Launceston, Devonport and Burnie, we provide the full suite of business insurance advice, including public liability, workers compensation, property and plant insurance.
Tourism Accredited businesses who engage Steadfast Taswide Insurance Brokers receive a 25% discount on their annual Tourism Accreditation fee. No catch, it's just a small incentive to encourage you to support a Tasmanian business.
For more information, and to take advantage of this great offer, please contact TICT (info@tict.com.au) for a referral number and get in touch with the friendly Steadfast Taswide team.
Tourism Brochure Exchange and Brochure Buddy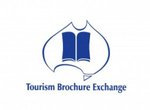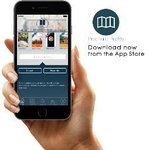 Tourism Brochure Exchange (TBE) operates an extensive network of professionally presented and regularly serviced brochure racks located in high visibility, high traffic locations, including displays at all major Tasmanian airports, TT-Line terminals in Devonport and Port Melbourne, on board the Spirit of Tasmania I and II, plus other key strategic sites. 
Tourism Brochure Exchange (TBE) has released a mobile travel app that allows visitors to utilise your virtual brochures to explore and plan their holiday in Tasmania- Brochure Buddy. Subscribe before December 31st for Brochure Buddy, and receive three months free on top of a 12 month subscription!