Leadership Luncheon Series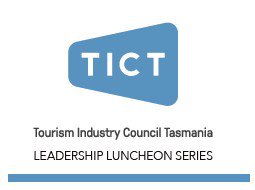 TICT hosts a series of Luncheons throughout the year for tourism operators and industry stakeholders designed to stimulate discussion about Tasmanian tourism and our growing visitor economy.
These events bring together a broad cross section of tourism operators and industry professional to network, make new tourism connections and consider a topical issue for the industry.
The Tourism Collective: A Celebration of Tasmania's Working Women in Tourism
Held in the week leading up to International Women's Day in March, an important opportunity to celebrate and consider issues for women who make up the majority of the tourism and hospitality workforce.
More information
Tourism and the Environment Luncheon
Following our annual Parks 21 Forum for nature-based tourism operators, our Tourism and the Environment Luncheon provides an important opportunity for ecotourism operators to come together with representatives of the environment movement to consider the intrinsic link between tourism and the environment.
More information
Dialogue - World Tourism Day Business Luncheon
Our signature annual business luncheon, Dialogue brings a major national figure in the Australian tourism and travel sectors to Tasmania to address a local audience of business leaders. Held in conjunction with World Tourism Day in September, 'Dialogue' is a must-do event on the Tasmanian tourism calendar.
More information