Reimagine: The 2017 Tasmanian Tourism Conference
Over 400 Tasmanian tourism operators and industry stakeholders - and 160 Tourism VET Students - descended on Launceston over 24 & 25 May, 2017 for the annual Tasmanian Tourism Conference.
The conference theme - Reimagine - challenged delegates to reflect on the significant changes in the travel and tourism industries over the past twenty years, and consider the big changes set to shape the industry over decades to come.
The conference considered the rise of the Millennials as Australia's largest consumer group, the opportunities and risks associated with growing global travel, and the challenge in building a world-class tourism and hospitality workforce in Tasmania.
This year's conference also featured the first ever 'Tourism Futures' program designed specifically for tourism vocational education and training (VET) students from across Tasmania. Students had the opportunity to meet and hear from some of the best and brightest in Tasmanian tourism.
You can relive the conference with the short vignette above.
You can also:
Details of the 2018 Tasmanian Tourism Conference will be launched in January 2018.
The 2017 Tasmanian Tourism Conference was thanks to the following organisations:
An initiative of: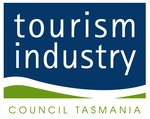 With the support of our major partners:


Proudly hosted by:

With thanks to our event partners