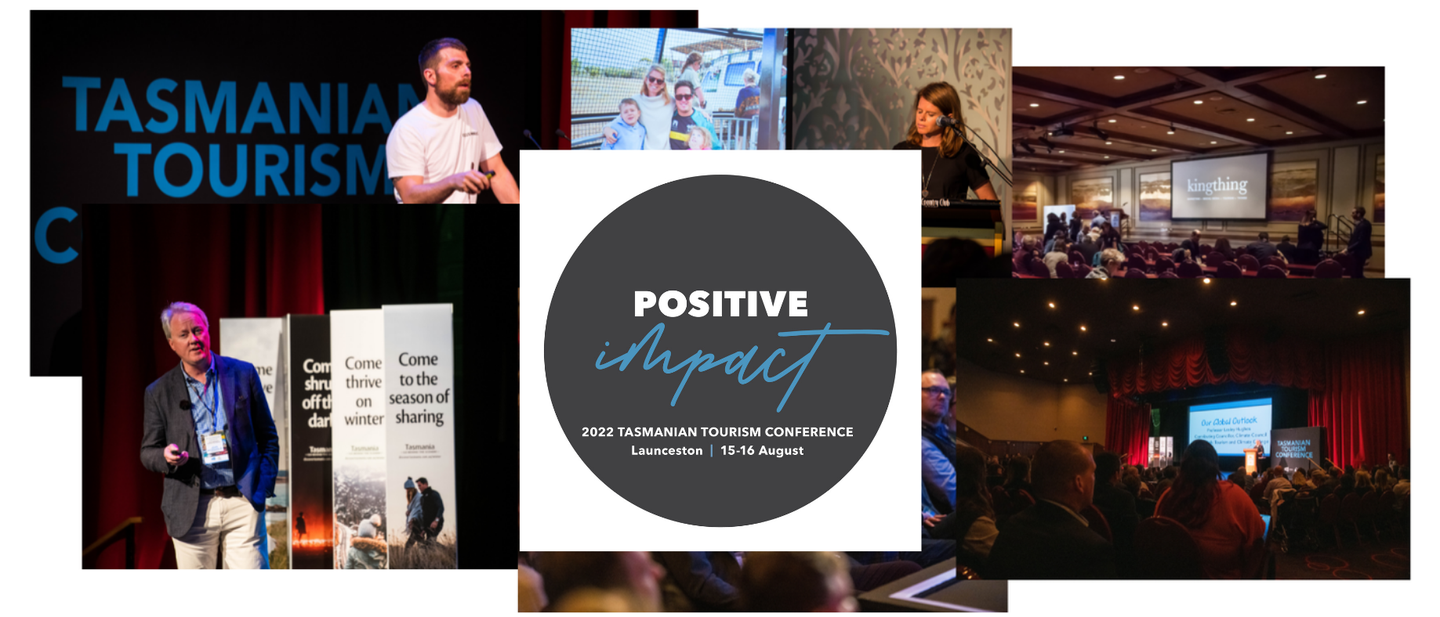 The Tasmanian Tourism Industry's Biggest Annual Event
The Tasmanian tourism industry's major business and networking event, the annual Tasmanian Tourism Conference has grown into one of Australia's largest tourism conferences with over 400 delegates attending across two days.
The conference is considered the 'must-do' event for key players in the Tasmanian tourism industry and visitor economy attracting operators, industry professionals, government and community stakeholders from all parts of Tasmania.
The two-day event features practical workshops on contemporary tourism and business skills and insights, the latest industry updates and market intel, inspirational key note speakers, and lots of networking opportunities.
The theme of the 2022 Tasmanian Tourism Conference - Positive Impact - sets the tone for a new era in Tasmania's evolution as a visitor destination in a post-Covid and post-Carbon world, with a tourism industry that always aspires to have a positive impact on Tasmania's environment, economy, community, and way of life.
The conference program is split into three distinct parts:
Register for the whole program - or just one day - and be a part of Positive Impact 2022.