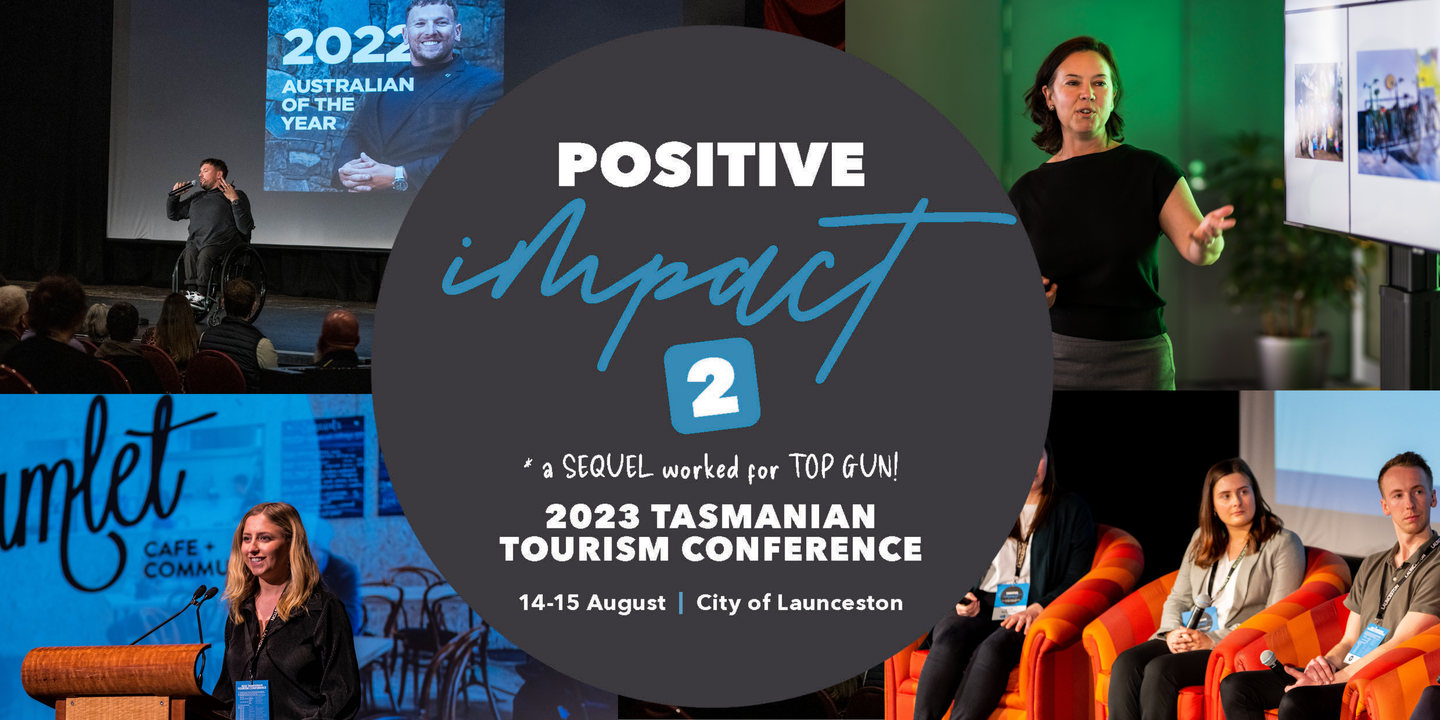 The Tasmanian tourism industry's major business development and networking event, and one of Australia's premier tourism conferences, the Tasmanian Tourism Conference is back.
Last year's event, Positive Impact, was universally considered the best program ever with an exceptional line-up of speakers exploring Tasmania's evolution as a visitor destination in a post-Covid and post-Carbon world.
Over two days our speakers from across Tasmania, Australia, and overseas, explored the priorities and challenges we're confronting as a tourism industry aspiring to be valued not just for the economic contribution we make to Tasmania, but also the positive impact tourism can have on the community and our State's extraordinary natural landscape.
After the success of last year's event - (and in the spirit of the Godfather, Star Wars, The Hangover, Frozen, and Top Gun) - we felt a sequel simply must be had!
Positive Impact 2 will see us all return to Launceston 12 months on, to further push the thinking on what truly sustainable and outstanding tourism means in 2023 for our visitors, our businesses, and those who call Tasmania, home.
Like all the great sequels, this year's conference will pick up where last year's event left off, and continue the story of Positive Impact tourism, with new insights and fresh perspectives on the future of our industry, our businesses, and our unique, extraordinary destination, Tasmania.
A full day of 16 practical Business Workshops and Masterclasses designed for tourism operators and industry professionals wanting tips and insights on improving their marketing, business planning, and personal leadership and advocacy skills.
The Tasmanian tourism industry's premier industry networking extravaganza, TAMAR RAVE
A packed business sessions day at the Country Club full of inspirational speakers, insights into the new Tourism 21 Destination Strategy, industry priorities and actions relevant to evert Tasmanian tourism operator.
If you're a Tourism Conference regular, you won't be disappointed by this year's program.
If you've never been to a Tourism Conference before, we promise you'll leave Positive Impact 2 energised, engaged, and motivated to take your next step forward in Tasmanian Tourism.