Reimagine - The 2017 Tasmanian Tourism Conference
Launceston, Wednesday 24 and Thursday 25 May.
Join over 400 industry colleagues and tourism stakeholders at one of the largest tourism conferences held in Australia – held right here in our own backyard.
This year's conference is all about refurbishing, revitalising and reimagining our products, destinations, businesses and marketing to set our industry up for the next twenty years of visitor growth to Tasmania, and considering what kind of tourism industry do we want to be in the future.
Check out the conference program and speakers now. Learn more about the exciting networking events we have planned, and get registering!
Last year's conference booked out - so don't risk leaving it too late to book!
Program
A Bumper 2 day Conference Program of speakers from across Tasmania, Australia and the Globe
More information
Registrations and Bookings
Ready to book? Find out how to register for #reimagine17 here
More information
Launceston Enchanted
Our exciting new-look conference evening networking event that is all about the finest tastes, drinks and networking
More information
Tourism Futures - Student Program
For the first time we're offering a dedicated program for Tourism & Hospitality VET students, and young Tasmanians interested in a tourism future
More information
Accommodation
Coming to #reimagine17 from out of town? Secure your Country Club accommodation now
More information
The 2017 Tasmanian Tourism Conference is thanks to the following organisations:
An initiative of: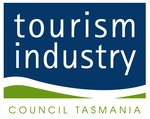 With the support of our major partners:


Proudly hosted by:

With thanks to our event partners