Tasmanian Tourism Conference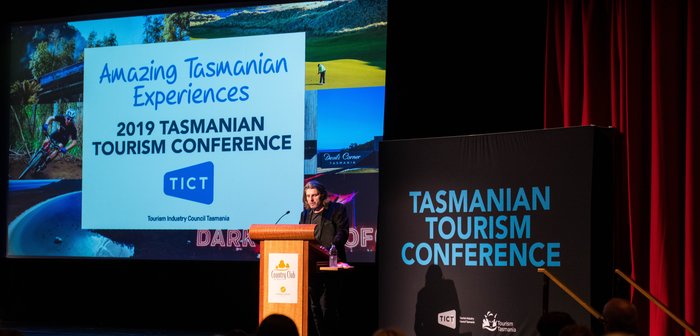 The Must-Do Tasmanian Tourism Industry Event
350 Delegates from all corners of Tasmania, government and political stakeholders, and a national-standard program featuring speakers and contributors from across Tasmania, Australia and overseas - the Tasmanian Tourism Conference is one of Australia's best tourism conferences.
Held in Launceston in May, the Tasmanian Tourism Conference is the premier networking and business development opportunity on the Tasmanian tourism calendar.
The two-day conference is split into two distinct programs;
Workshop Day - featuring in-depth and challenging sessions with expert presenters on practical tourism and business skills designed especially for tourism operators and professionals.
Business Day - a fast moving and action packed day-long program of inspiration, industry intelligence and updates from key note speakers and industry stakeholders for across Tasmania, interstate and overseas.
The conference also features our epic 'Enchanted' - our evening industry networking extravaganza with a new and creative theme each year showcasing the sites and delights of Northern Tasmania.
Click here to relive past Tasmanian Tourism Conferences and get a sense of what the event is all about.
The 2020 Tasmanian Tourism Conference will be held in late May 2020.
Dates and Theme will be announced in December 2019.
Expressions of Interest for Presentations will be launched in December.
Conference Program will be launched and Registrations Open in late February.
For inquiries, 2020 Tasmanian Tourism Conference Inquiry