If Tasmania is to realise its true potential as one of the world's premier visitor destinations, we're going to have to achieve it together.

This means we have to be even better at what we do - in our own businesses, and in working together as an industry and community on how we manage and present our State as a world leading destination.

Join over 400 Tasmanian tourism operators, industry stakeholders and students in Launceston over 9 & 10 May, 2018 for the annual Tasmanian Tourism Conference.

'Better Together' will bring together tourism gurus, innovators and thought-leaders from across Tasmania, interstate and overseas, to challenge, inform and inspire us to build one of the world's great small tourism industries here, in Tasmania, together.
Learn more about Better Together:
Online Registrations for the 2018 Tasmanian Tourism Conference have now closed.
Email Email TICT for further information and inquiries.

What's it like at a Tasmanian Tourism Conference? Check out the highlights from the 2017 Tasmanian Tourism Conference 'REimagine':
The Tasmanian Tourism Conference is thanks to the following organisations:
An initiative of: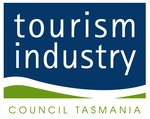 With the support of our major partner:


Proudly hosted by:

And with Thanks to our Industry Partners