2023 Tasmanian Tourism Awards Results
Congratulations to the following outstanding operators who have been judged as medalists in the 2023 Tasmanian Tourism Awards.


Major Tourist Attractions
The Gorge Scenic Chairlift has been operating since 1972 and has become one of Tasmania's favourite tourist attractions. Only minutes from the city centre, it offers spectacular views of the Cataract Gorge and Basin. The chairlift travels over the huge naturally formed basin, filled by the waters of the South Esk River. Safe and breathtaking, the journey provides travellers with stunning views of the reserve while taking in the majestic dolerite cliffs of the Cataract. A family friendly activity that everyone can enjoy, the goal is to provide an experience that people will remember forever.
Tourist Attractions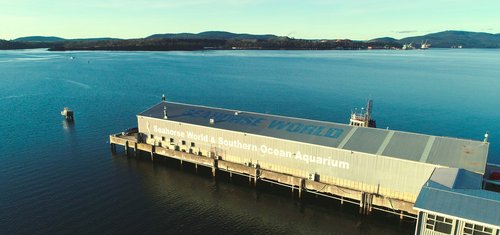 Seahorse World is a popular tourist attraction situated at Beauty Point Wharf Tasmania, surrounded by the beautiful Tamar River (Kanamaluka). It is located less than one hour's drive from Launceston and three hours from Hobart Airport. Seahorse World offers a behind-the-scenes, interactive, guided tour of a specially designed working Seahorse farm, where you can observe, touch, and gain a wealth of knowledge about these fascinating creatures. Seahorse World also has a variety of marine animals including the Tasmanian Hand fish and have partnered with the CSIRO to facilitate conservation, study, and to raise awareness of this endangered species.
Major Festivals & Events
Junction Arts Festival is an annual multi-arts festival that presents and celebrates the incredible talent of Tasmanian artists. Marking the start of spring each year, Junction is an intimate festival of extraordinary experiences in unusual places throughout Launceston, held over five days and four nights.
In 2021, Junction celebrated its 10th Anniversary Festival, with a 10-year history of commissioning, producing and presenting Tasmanian art, performance + music in Launceston.
Festivals & Events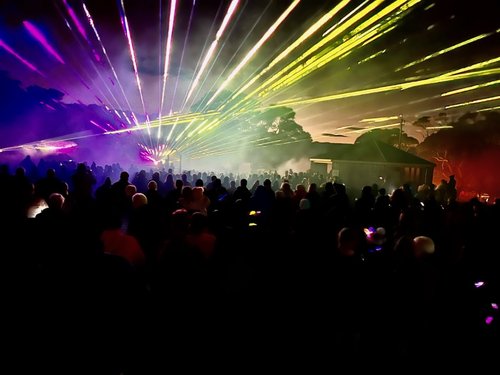 Junction is the place where Tasmanian art, music and performance collide in a stunning kaleidoscope of colour, full of magical surprises and experiences to delight. With plenty of free and ticketed shows, there's sure to be something for everyone. From kids shows and fabulous family events, to early evening boogies and late-night delights, Launnie bursts with captivating visual art, mesmerising light installations and an amazing lineup of the island's best original music. Feast on lavish Tassie food and taste the splendid spirits, wine, and local brews our island has to offer as you party late into the night.
Ecotourism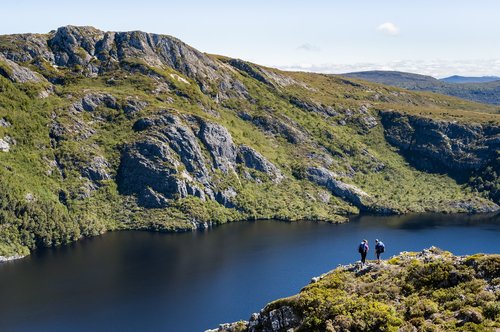 Tasmanian Walking Company is privileged to have access to some of Tasmania's most spectacular national parks and the Tasmanian Wilderness World Heritage Areas, in which they offer five signature, multiday, fully accommodated walking experiences.
Each trip is guided, and offers private eco-accommodation, hearty meals, and Tasmanian wines and beers. Access to remote locations is provided, with a focus on light backpack weight and small group size.
Tasmanian Walking Company strive to educate visitors on the importance of sustainability and leaving a positive impact on the environment. Their intention is to give people of varying fitness levels, backgrounds, and experience a personal introduction to nature.
Cultural Tourism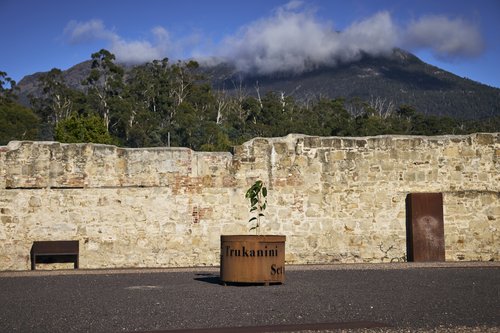 The Cascades Female Factory Historic Site lies in the country of the muwinina people, at the base of kunanyi/Mount Wellington, in lutruwita/Tasmania. One of the most significant sites associated with female convicts, it is one of the 11 sites that form the Australian Convict Sites World Heritage Property. Through interpretation, education and reflection; the Female Factory brings to light the stories of convict women, and their children. Interwoven are the stories of the Palawa people, who were so gravely impacted by colonisation. While these stories can be confronting, they are also stories of resilience, courage and the possibility for change.
Aboriginal & Torres Strait Island Tourism Experience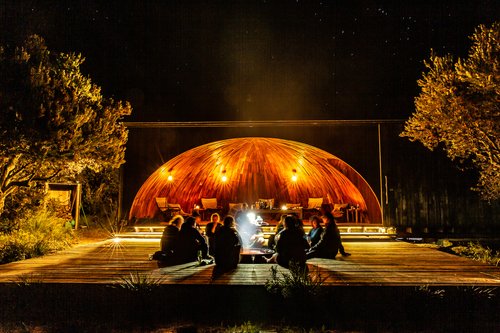 wukalina Walk is a multi-award-winning 4-day/3-night Palawa owned and operated experience in North-East Lutruwita/Tasmania. First Nations guides share knowledge and perspectives as they lead small groups of up to 10 people through beautiful bushland and along the coastline of Wukalina (Mount William National Park) and Larapuna (Bay of Fires). Throughout this journey, guests learn about the ongoing connection Palawa have to their Country. Wukalina Walk will deepen and expand understanding of and appreciation for Palawa culture and the strong First Nations community of Lutruwita.

Tourism Retail & Hire Services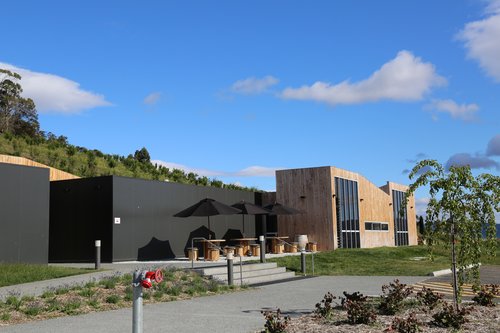 Coal River Farm is Tasmania's premier agritourism business focussed on producing world class cheese, chocolate and fresh produce. It is a working farm focused on growing and manufacturing food of the highest quality, combining time honoured traditional making techniques with modern flavours that use the best fresh Tasmanian ingredients. Operating across seven venues in Tasmania, Melbourne, Perth as well as a thriving online store Coal River Farm is committed to promoting the Tasmanian food brand across Australia.


Visitor Information Services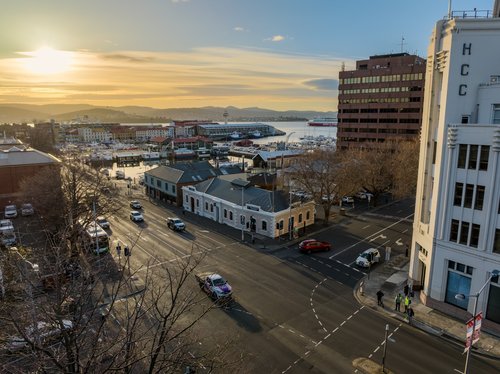 The Tasmanian Travel and Information Centre (TTIC) is the gateway visitor centre ideally located on the corner of Davey and Elizabeth Streets close to the Hobart waterfront in the heart of the CBD. The TTIC also has a satellite hub in the bustling Elizabeth Street Mall, with volunteers present in other key locations like the Hobart airport, Salamanca Market, and the Macquarie 2 cruise ship terminal. The TTIC prides itself on connecting people to country showcasing local businesses whilst providing visitors with a quintessentially "Tassie" tourism experience - one that is with a warm welcome, personalised and specially curated for them.
Business Event Venues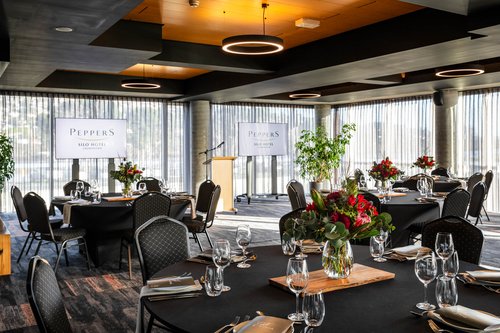 Bringing history alive on the banks of the Tamar River is the unique Peppers Silo Hotel, Launceston's leading venue for small to medium events in Tasmania's north. Six indoor and outdoor high-quality event spaces, specifically designed for business visitors, catering for intimate gatherings of 10 to gala events for up to 180 guests. Every space is designed with premium materials and incorporates high-quality AV equipment. Events are expertly catered for by the Grain of the Silos team with the same ethos, quality and passion that goes into its high-end restaurant, supporting local farmers with a focus on Tasmanian produce.


Major Tour & Transport Operators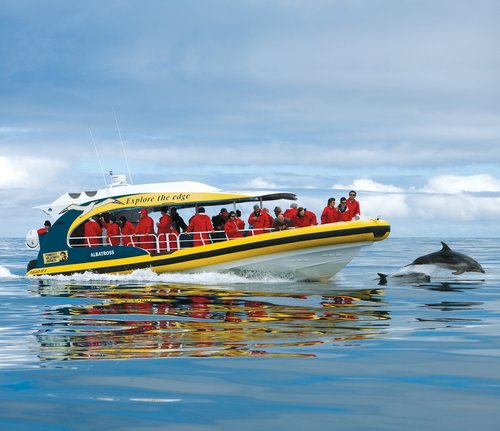 Australian Tourism Legend Robert Pennicott and his team of passionate local guides have been sharing Tasmania with travellers since 1999. Over its twenty-year history, it has won multiple awards including 14 Australian Tourism Awards and 29 Tasmanian Tourism Awards. Today, Pennicott Wilderness Journeys operates six experiences in Southern Tasmania: Bruny Island Cruises, Tasman Island Cruises, Iron Pot Cruises, Tasmanian Seafood Seduction, Wineglass Bay Cruises and Bruny Island Traveller.
Tour & Transport Operators
Air Adventure Golf are your Tasmanian golf specialists. Private charter flights from Melbourne provide quick and seamless access to Tasmania's world-class golf courses: Barnbougle, Cape Wickham and Ocean Dunes. Tours range from one to four days and include flights, transfers, accommodation, and green fees - everything is arranged, and all you need to do is focus on your golf. There is simply no better way to play these world-class courses!
Adventure Tourism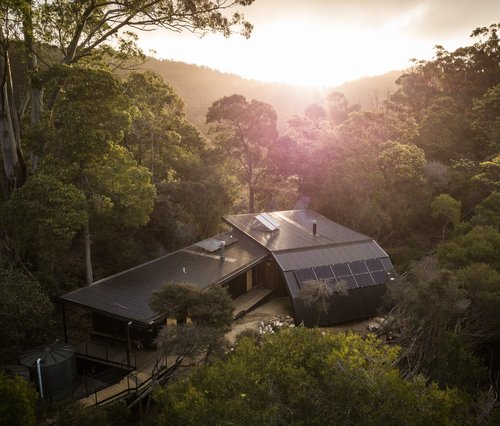 Blue Derby Pods Ride offers luxury adventure multi-day mountain biking experiences in Derby, Tasmania. Guests traverse the world-acclaimed mountain biking trails, indulge in Tasmanian food and wine and stay in unique accommodation pods.
Tourism Marketing and Campaigns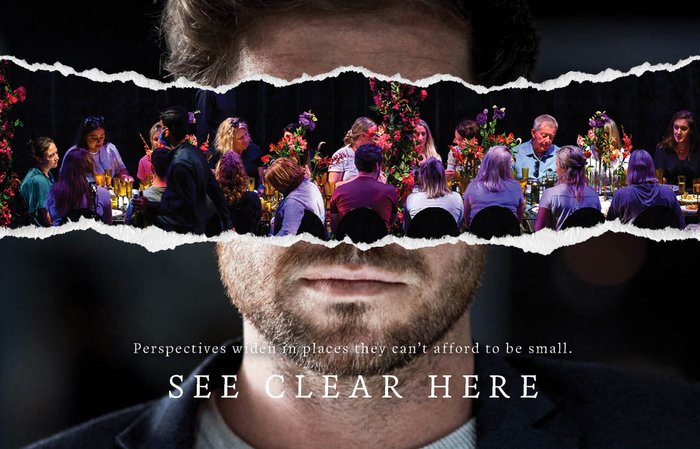 Business Events Tasmania is the peak organisation for the business events sector in Tasmania. Business Events Tasmania is a convention bureau – an incorporated, not for profit, sales and marketing organisation. The organisation's primary role is to market the destination's business event credentials nationally and internationally and work with local industry and event planners to bring business events into the destination. Business Events Tasmania is a membership-based organisation. With 164 members servicing the business events sector, the organisation takes a lead role in sector education and stewardship to ensure events held in Tasmania are of the highest standard.
Tourism Restaurants and Catering Services
Grain of the Silos is a high-end dining destination putting Tasmanian produce front and centre of its carefully curated seasonal selections. Situated in the 4.5-star Peppers Silo Hotel Launceston, the venue is far from a traditional hotel restaurant, firmly established as a leader in the Launceston and Tasmanian dining scene. Food Director Massimo Mele's collaborations with local farmers, passion for Tasmanian produce and keen desire to support and promote local businesses and food tourism are key drivers behind its superb food offering. This is brought to life by Executive Chef Thomas Pirker and his team.
Tourism Wineries, Distilleries & Breweries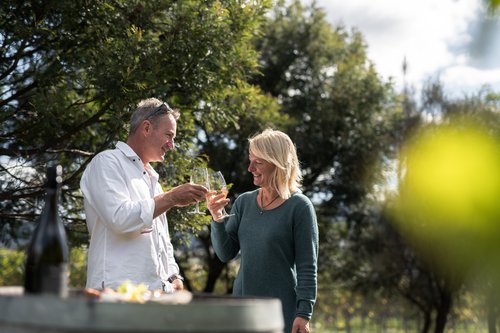 Bangor Vineyard Shed is a family-owned Tasmanian vineyard, cellar door and tourism experience, operating on a historic farm and nature reserve Bangor, located near the township of Dunalley in southern Tasmania. Guests enjoy Bangor's boutique wine, served with sweeping views of Norfolk and Blackman Bay's pristine waters, farming paddocks, and the cool climate vineyard. Bangor is open daily for wine tasting, tours, and experiences, while offering an all-day menu showcasing premium local produce. Guests can relax, unwind, and delve into the stories and rich history of the property. There's always a warm country welcome at Bangor.
Caravan & Holiday Parks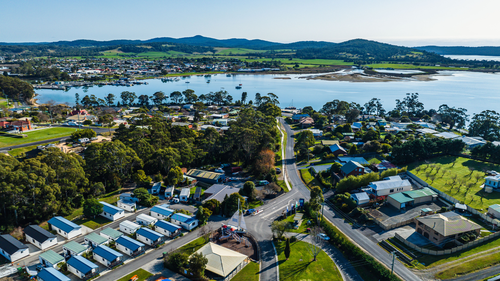 BIG4 St Helens Holiday Park is located in the coastal town of St Helens, on Tasmania's North East Coast and offers accommodation and camping sites, plus additional family-friendly & all-abilities facilities. The park is the closest caravan park to the world-renowned Bay of Fires and just a short stroll into the town of St Helens. Home to 29 species of native flora and fauna, BIG4 St Helens is the gateway to other renowned Tasmanian east coast tourist attractions, like Binalong Bay and Freycinet National Park. The park is a Tasmanian family owned and operated business, owned and managed by Peter and Tanya Robinson with the help of their five sons.
Hosted Accommodation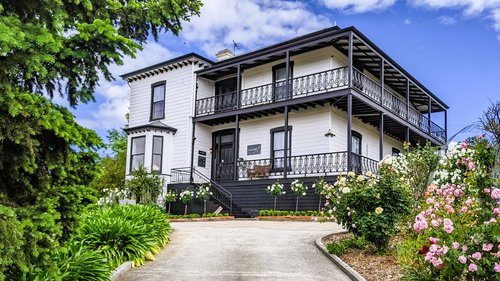 With 10 uniquely styled guest rooms, Grand Dining Room, double story balcony and stunning rose gardens, as you approach the driveway you instantly know you have found something special. The Dragonfly journey began 6 years ago when Tom and Bec, accountants turned entrepreneurs, rescued a deteriorating heritage-listed mansion. With a shared vision to enhance the old-world charm, while infusing modern comforts and styling, along with a commitment to exceptional quality and value, The Dragonfly Inn extends its warm embrace through a seamlessly hosted stay, where guests can revel in the past's grace and elegance without compromising contemporary luxury and comfort.
Unique Accommodation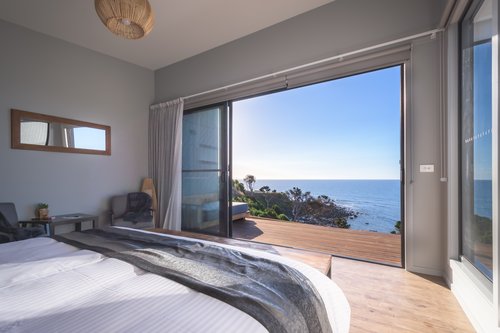 The Cove is a luxury, award-winning, unique property in North-West Tasmania, taking advantage of the spectacular oceanfront rural location near Devonport. The Cove offers four levels of accommodation, Villa Two-Five-Six - 5-Star self-contained one-bedroom Villa with expansive views of the Tasmanian coastline, rural land and mountains, featuring indoor, and outdoor baths and private courtyard; Cliffside Chalets, Cheviot A-Frames, and Hillside Glamping Cabins. The central hub, The Alexander Centre, features a luxury dual kitchen, dining both indoors and out, bar area, spacious heated bathrooms, a large lounge, laundry, BBQs, a fire pit, a courtyard with an open fireplace, and expansive undercover decks.
Self Contained Accommodation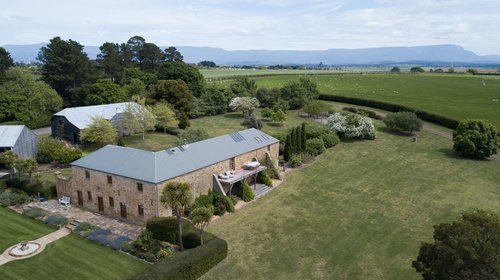 Perched on a hill in the idyllic Tasmanian countryside, The Granary has been described as one of those rare and special places that exudes beauty, character, and warmth, a place that makes you feel instantly at home. With magnificent views of the Western Tiers and the Macquarie River a short walk away, visitors often say they never want to leave. Bathed in light and providing all the creature comforts of home, this former Granary has been beautifully restored into a magnificent three-bedroom house to create a unique and unforgettable country accommodation experience for its guests.
4-4.5 Star Deluxe Accommodation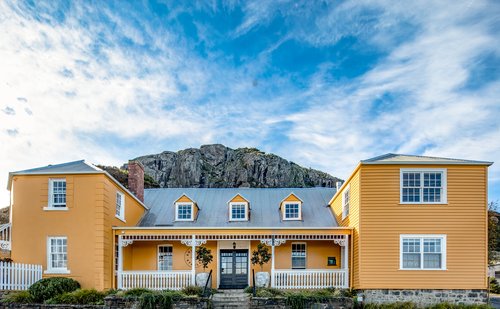 Step back in time at Ship Inn Stanley, a sailors' tavern since 1849, steeped in captivating history. Discover the triumphs and tribulations within its century-old walls, entwined with tales of merchant sailors, ancient landscapes, shipwrecks, colonial English gentry, and agricultural battles. The nine luxurious suites and apartments are a Tasmanian story-telling experience, each with a compelling tale. Combining vintage charm with modern luxury, enjoy a boutique stay under the watchful gaze of the Nut in Stanley, Northwest Tasmania. Immerse yourself in the past and savour the unique ambiance of Ship Inn Stanley, where history comes alive.
The Gustav Weindorfer Award for Best New Tourism Business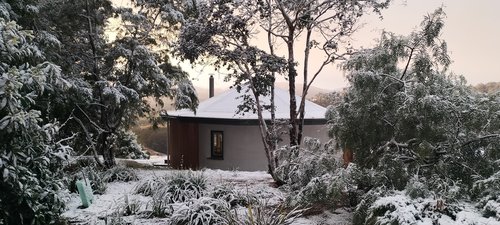 On Board offers intimate, exclusive expedition cruises that explore remote corners of Tasmania's World-Heritage-listed wilderness. From a brand-new boutique expedition vessel, guests are immersed in wilds few will ever reach on daily walks and adventure boat excursions with expert local guides. Back onboard, the reward for the day's efforts includes a feast of Tasmania's finest seafood, wines, and whiskies under a thousand stars, and luxurious lodgings with expansive, ever-changing views of untouched waterways, peaks and forests. On Board's signature 5-day expedition is in Port Davey, a vast and spectacular harbour, inaccessible by road, reached via scenic seaplane flight.
Excellence in Food Tourism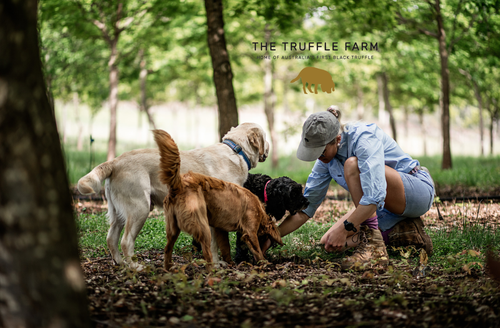 The Truffle Farm is the first producing truffle farm in the country. Guests join second generation truffle farmer, Anna, and her truffle dogs, to learn all about the delicacy. Guests are guided through the story of how the family first brought truffles to Australia, before heading into the plantation to unearth the fungi. A truffle grading demonstration is then followed by the truffles shaved onto a pizza, or a gourmet grazing board. A truly unique Tasmanian experience, with the opportunity to learn directly from the pioneering family and enjoy a premium product from where it was first grown in Australia.
Chair of Judges' Award for Positive Impact Tourism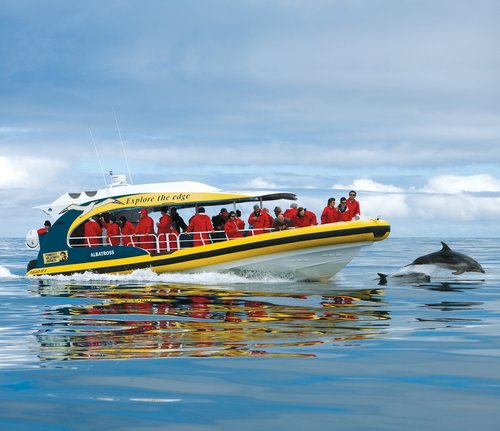 Demonstrating an unwavering commitment to being environmentally, socially, economically and ethically responsible in word and deed, has resulted in Pennicott Wilderness Journeys delivering a Positive Impact which has benefited local communities and the environment. Innovation in virtually all sections of the business has been the hallmark of its Positive Impact. This includes reductions in power and fuel usage, 100% carbon offset through native tree planting, education of visitors to respect special places and wildlife, fisheries research, the Good Water project on Hobarts waterfront, and the work of the Pennicott Foundation in weed removal from several Tasmanian islands.
2023 Tasmanian Tourism Champion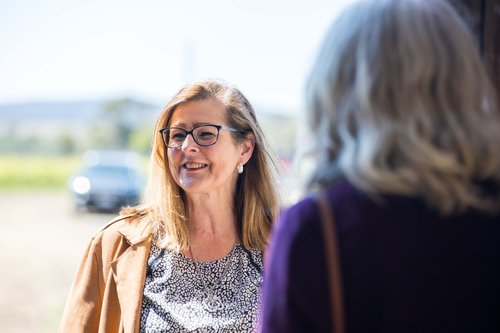 Karen Phillips
The Tasmanian Tourism Champion is the Tasmanian tourism industry's highest individual honour awards to Tasmanians who have made an outstanding contribution to our industry. This year's recipient, Karen Phillips, has spent more than 40 years in tourism, dedicating herself to go that extra mile to success but to also mentor others and give back to the industry. She has worked across an array of industry roles and leadership positions, including with Best Western, Federal Group and the TICT. Karen and her husband then founded 'Apartments on Fraser Bicheno' in 2017 – a multi-award-winning self-contained accommodation business on Tasmania's stunning east coast. On top of this, Karen has volunteered her time and expertise on numerous committees and boards, such as Bicheno beams, Women In Tourism & Hospitality, Bicheno Food and Wine Festival, and many others. Her hard-work has resulted in her being recognised with several awards, including Visit Northern Tasmania's 'First Class Volunteer' and 'Personality of the Year' awards in 2017, and East Coast Tourism's 'Certificate of Appreciation'.


2023 Tourism Minister's Young Achiever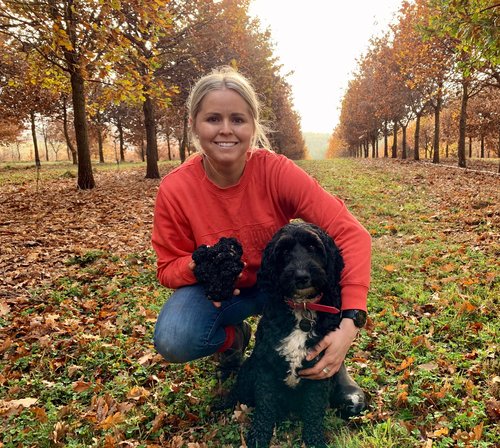 Anna Terry
The Tourism Minister's Young Achiever Award recognises a young Tasmanian having a profound impact on our industry. This year's recipient, Anna Terry, epitomises everything this award is about. Anna's parents were pioneers of the Truffle Industry in Australia, having grown the nation's first truffle in 1999 at the family's farm. Growing up in this environment was Anna's first into tourism. While Anna has traditionally managed all the company's harvest, grading, and international exports, in 2020 Anna committed full time to developing The Truffle Farm in northern Tasmania, developing the superb agri-tourism product that it is today. Anna has played a large role in leading and developing agri-tourism in Tasmania through her leadership, while at the same time continuing to contribute to the export standard for her industry. The Farm offers tours and a farmgate shop, while championing local food, wine and other beverages. In 2021, Anna became the youngest member of a 6-member panel discussing agritourism at the Tasmanian Tourism Conference. Anna was also awarded Tasmanian Young Achiever in 2022 for the Tasmanian Tourism and Hospitality sector.