2023 Tasmanian Tourism Awards Judging Panel
The judging panel for the 2023 Tasmanian Tourism Awards was made up of respected and experienced members of tourism or associated industries. They all volunteered a significant amount of their own time to judge entries and provide entrants with detailed and carefully thought-out feedback.
The judging team was led by the Chair of Judges, whose role was to facilitate and moderate the judging process.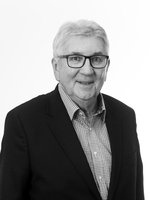 Vin Barron - Chair of Judges
With more than 30 years' experience in the tourism industry, Vin has held a number of directorship roles, including on the Tourism Industry Council Tasmania board for 18 years.
Vin held the position of Executive Director of the Tasmanian Chamber of Commerce for eight years, the Chief Executive of the Tasmanian Convention Bureau for 15 years, the National President of the Association of Australian Convention Bureau for two years, and he was the founding Chairman and board member of Destination Southern Tasmania for eight years.
In 2017, Vin was inducted into the Association of Australian Convention Bureaux Hall of Fame, recognising his significant contribution to the advancement of the business events industry.
Vin has considerable experience with the Tasmanian Tourism Awards judging process, having served as the Chair of Judges in 2022 and both a submission judge and a site review judge for six years.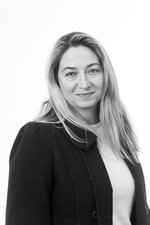 Aletta Macdonald
Aletta has worked in the Tasmanian Tourism Industry for more than 20 years, including in marketing roles with Tasmanian Tours and Travel, and international hotel group, Corus Hotels. She spent 5 years developing the Huon Trail touring route before joining Tourism Tasmania where she held management roles in infrastructure and investment attraction. Her work in this space focused on driving new tourism product by developing strategic programs to enhance investment opportunities.
Aletta also spent several years as Manager for Regional Tourism and Destination Development, and the last seven years as Manager Access and Aviation. In this role, she is responsible for the development and delivery of Tasmania's aviation and cruise shipping strategies. Aletta also manages the state's relationships with airline and cruiseline partners and their ports/airports.
She was integral to the introduction of international flights to Tasmania and expanding Tasmania's network of direct air services throughout the pandemic and has a strong network of aviation and airport contacts throughout the country.
In 2022, Aletta took 12 months leave from Tourism Tasmania to study regenerative tourism and economics and establish her consultancy, Plan J.A.M, providing project management and advisory services for tourism operators, and freight logistics and market solutions for small exporters.
Aletta is also a current member of the Women In Tourism and Hospitality Tasmania committee.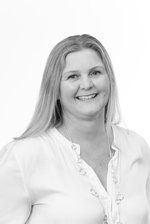 Allison Anderson
Alli is the principal consultant at episteme, a consultancy she founded to build connections between intuition and data to produce great strategy. She works with clients across Australia, New Zealand and globally to help them think differently about how to achieve the best outcomes for their places and people through tourism. She started out in Tasmania some years ago working as a consultant and was one of the first recipients of the Harry Holgate Fellowship from TICT and Tourism Tasmania.
She has a PhD in designing places for tourists and a Masters in Urban & Regional Planning. Previously the Head of Research & Insights at Tourism Tasmania, she is super passionate about tourism in Tasmania and loves working with her Tassie clients. She is currently Chair of the Northern Tasmania Development Corporation, Deputy Chair of East Coast Tourism Tasmania, and a member of the National Parks and Wildlife Advisory Council.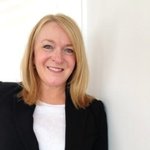 Anne Greentree
As the Director Visitor Economy Strategy in Tourism Tasmania, Anne's focus has been on developing the long-term 2030 Strategy for Tasmania's visitor economy.
Prior to working in Tasmania, Anne worked in senior executive roles in the Queensland Government in both tourism and national park agencies.
Before joining Tourism Tasmania, Anne led global business development for a small technology company in New York that specialised in parks and recreation consumer solutions. Anne has travelled extensively around the world and loves the positive nature of the tourism industry – and most importantly, she loves Tasmania!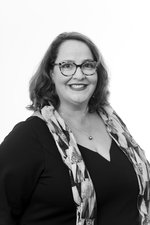 Audrey Vignau
A very passionate tourism professional with 25-year experience in tourism distribution and marketing, Audrey started her career with customer facing roles working for luxury hotels and cruise lines worldwide.
Since relocating to Australia in 2007, Audrey has worked very closely with Australian tourism businesses in various executive roles in operations and marketing across a wide range of sectors cruising, business events, leisure, wellness, and regional economic development. Audrey has also been on various industry committees and mentorship programs to guide emerging tourism leaders.
After almost a decade of completing winning tourism awards submissions in major attraction, eco destination and tourism towns, Audrey has enjoyed the opportunity to share her knowledge and support of the Tasmanian tourism industry through the judging process.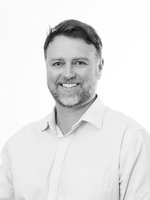 Ben Brown
Ben is a tourism professional with field guide expertise and remote walk development and operation experience.
Over the last 20 years, Ben has worked as a multi-day tour guide, day guide and now managing the multi award winning, Maria Island Walk.
Claudia Vinson
As Executive Officer of Tamar Valley Wine, Claudia is at the helm of one of the iconic Tasmanian Drive Journeys.
As Executive Officer, her main role is to work to drive regional visitor dispersal to the Tamar Valley vineyards through collaborations with stakeholders and partnerships to ensure the Wine Route can cater to the versatile tourist as well as showcase the amazing wine and produce of the region.
With a diverse multi-industry background Claudia has now found her niche in the wine tourism marketing experience.
As a member of the LTVTA, Claudia also enjoys working with likeminded colleagues to strengthen the collaborative effort of tourism in the Greater Tamar Valley reflecting that we are stronger when we all work together towards the same aim.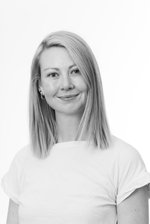 Courtney Quinn-McCabe
Originally from FNQ, Courtney moved to Tasmania in 2012. She loves karaoke, gardening, fizzy water, hanging out with my family, having people over for dinner and solving problems. She dislikes wallabies eating my garden, sarsaparilla, banging the knobby bit of my ankle and forgetting my sunglasses on a sunny day.
She loves Tasmania and Tasmanian products, so she created Gin-uary, Hobart's first gin festival which she sold in 2020. Until recently she was the events and communications project manager at the Tasmanian Seafood Industry Council but is now a consultant with Element Co.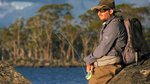 Daniel Hackett
Daniel is the co-owner and operator of RiverFly 1864, a Tasmanian guided fly fishing operation that was founded in 2005. RiverFly is a multiple Tasmanian Tourism Award finalist, Silver winner, and two time Gold Medal Winner. RiverFly went on to take a Gold and Silver Qantas Australian Tourism Award at the national level.
Along with wife Simone, Daniel is proud to have developed a brilliant team of skilled and enthusiastic fly fishing guides, with experience from across the globe, and excellent teaching and guiding skills.
RiverFly 1864 gives generous support to the Tasmanian community, the environment and individuals in need. They have generated more than $200,000 cash and in-kind contributions towards the conservation and management of Tasmania's UNESCO World Heritage Area since 2010.
Outside of guiding Daniel is a PhD candidate and 2023 Fulbright Scholar at UTAS, researching the management of wild places, and wild soundscapes, as wilderness. His fieldwork is based in the Tasmanian Wilderness World Heritage Area, and the glaciers and mountains of Denali National Park, Alaska.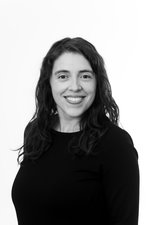 Daniela Ruiz
Daniela is the Tourism Sustainability Manager at ERC Australia. She is currently helping tourism and hospitality businesses with developing emissions reduction plans that can be easily communicated with visitors and stakeholders. Originally from Patagonia, Chile, she has been living in Australia since 2012. Daniela discovered her passion for travel and tourism on her first solo trip at 14 when she lived in Alaska for seven months. She believes that travel is the greatest form of education, and has made her career about encouraging others to travel meaningfully.
Daniela has a Master's degree in International Sustainable Tourism Management from Monash University and holds a certificate in Sustainable Tourism from the Global Sustainable Tourism Council. She moved to Tasmania in 2019 to work for Tourism Tasmania for almost four years in the industry and partnerships team. She then moved to the Department of State Growth as a Project Manager to support the Tourism and Hospitality unit. She has worn many hats in the industry, including hospitality, customer service, operations, marketing and industry development roles.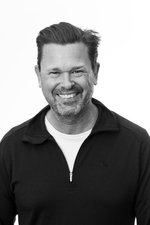 David Inches
David Inches, founder and lead consultant of the Evolve Tourism Company brings 25 years' experience across all aspects of tourism development and marketing.
Located in Hobart, Tasmania David's network of Australia's best tourism professionals delivers tourism projects of any type and size across every corner of Australia. The Evolve Team consists of concept creators and visionaries, architects and entrepreneurs, planners and economists, researchers and number crunchers, brand and marketing specialists.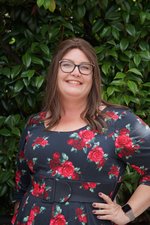 Emilie Howe
Emilie Howe, the CEO of (VXT) Visitor Experience Training, leads the way in providing industry training services to the entire state. In this role, she frequently engages in intrastate travel, collaborating with diverse stakeholders.
Hailing from Tasmania herself, Emilie has embarked on extensive travels throughout Australia, including numerous regional destinations. Moreover, she has actively advocated for Tasmania and its unique offerings during her previous professional endeavours.
As a passionate local, Emilie and her family wholeheartedly embrace the abundant experiences Tasmania has to offer.
Adding to her impressive portfolio, Emilie has also served as a judge for the awards in the past.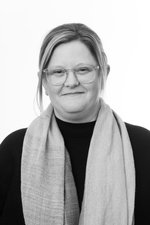 Emily Hopwood
Emily is a born and bred Tasmanian and started her career in hospitality and tourism at Hadley's Hotel before relocating to Melbourne to work at the Hotel Windsor. Spending a decade in Victoria, she worked her way into hotel management, before taking on the role of Regional Revenue Manager for Mantra Group. Over several years, Emily revenue managed sixteen properties across Victoria and Tasmania, before the call of home grew strong, and she returned with a young family in tow.
Since returning home, she has enjoyed challenging herself with leadership roles at RACT, the City of Hobart and now in an executive role with West Coast Wilderness Railway. Emily is Vice President of Destination West Coast, the West Coast's local tourism association, and enjoys leading the group's marketing subcommittee. Emily also represents Women in Tourism and Hospitality Tasmania (WITH Tas) on the TICT board.
When not working, Emily enjoys travelling with her family, and tries to mountain bike and grow vegetables at home in New Town.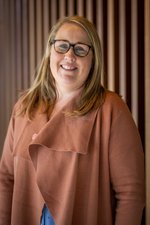 Hannah Lang
Hannah's passion for the Tasmanian tourism industry began over 20 years ago. She has a wealth of experience with roles at Tourism Tasmania before catching the travel bug, allowing her to broaden her tourism and hospitality experience in Ayers Rock, Dunk Island and overseas in Scotland. On returning to Tasmania, she worked at The Old Woolstore Apartment Hotel gaining great insight into the hotel sector.
Most recently working as a Bookkeeper in the Agricultural sector and HACCP Coordinator for local wholesale food businesses.
Hannah is excited to step back into the tourism sector, working with Tasmanian tourism operators Statewide, providing support and assistance to meet national guidelines and gaining QTF Accreditation.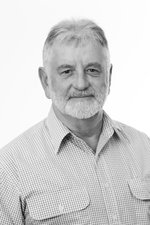 Ian Hey
Until early 2020 when Ian retired, he had enjoyed 20 years in the hospitality industry in Hobart.
The first 10 years Ian was employed by The Old Woolstore Apartment Hotel with his main role being Finance Manager along with being involved with all operational matters within the hotel.
In 2010 a management company was formed with the management rights to operate The Old Woolstore of which Ian became a part of as CFO. Not long after, Hadley's Hotel was purchased by the owners, with a significant refurbishment required. This took the total room inventory to over 300 rooms with 190 staff.
Upon retirement, Ian has been enjoying travelling around our state and the mainland enjoying many a country pub along the way. More recently he was enticed by TICT to assist with this year's Tasmanian Tourism Awards.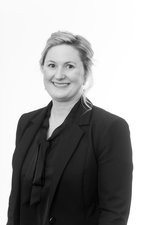 Ingrid Andersen
Ingrid Andersen is the Skills Tasmania Industry Partnership Manager for Tourism & Hospitality, among other sectors.
Her position sits within the business and jobs branch of the Department of State Growth, and involves key identification of training requirements for workforce development, developing and maintaining relationships with key stakeholders, and progressing the government's industry skills compacts, among other responsibilities.
Ingrid is a multi-year Tourism Awards Judge, and is dedicated to supporting and encouraging Tasmanian tourism and hospitality business to achieve longevity and success.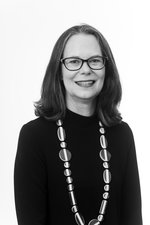 Lisa Punshon
Lisa's professional background includes management roles at both a state and local government level, private industry and with not for profits.
The core focus of her roles has consistently been the development of programs and projects that support businesses in the tourism, hospitality and retail industries.
Passionate about working with tourism and hospitality businesses and with government to develop the talent and skills needed for sustainable and responsible growth, Lisa is driven by the desire to influence and navigate all levels of government on behalf of industry with the belief that this will lead to greater opportunity for individuals, industry businesses and the broader Tasmanian community.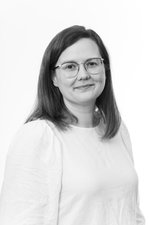 Megan Tighe
Megan was Policy & Communications Officer at TICT 2013-2015 and continued to be involved in tourism projects after leaving TICT, including Reimagining our Regions with Tourism Tasmania, and Bottling Wine Tourism - TICT and Wine Tasmania's joint strategic action plan.
She is an experienced Tourism Awards judge and site judge, returning after some years break.
Megan is currently completing a PhD at the University of Tasmania and works as a Policy Analyst in Transport Systems and Planning at the Department of State Growth.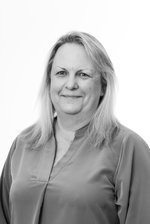 Natalie Ellis
Natalie is a very proud, born and bred Tasmanian. Natalie began her career in the tourism industry nearly eleven years ago, with Tourism Tasmania. During her time at Tourism Tasmania, Natalie worked across the agency in a variety of roles including within the Industry & Partnerships team and Corporate Communications.
Last year, Natalie joined the Trade & International Relations team at Department of State Growth as the International Missions Planner, where her passion and experience for showcasing and connecting Tasmanian businesses to the world is at the forefront.
Along with building the success of local businesses that contribute towards the benefit of the community, Tasmania has always been the leading star of Natalie's career.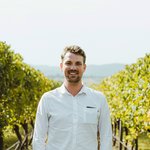 Robert Stewart
A wine industry professional intent on creating memorable experiences for visitors, Robert has spent the past 8 years in Wine Tourism and is currently working on a new wine brand / development project in the Tamar Valley.
Robert has 18 years' experience in the service industry and a passion for all things wine and hospitality, leading a team to deliver an exemplary experience for locals and visitors alike.
With a passion for customer experience delivery and an advocate for Tasmania and its tourism industry, Robert was thrilled to again be part of the Tasmanian Tourism Awards Judges panel.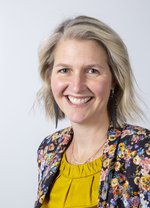 Sam Denmead
A true Tasmanian, Sam's roots in the Tasmanian tourism industry run deep, with more than 25 years of experience. Her current role as Industry Manager at Tourism Tasmania follows a diverse journey that included founding a pioneering cycle tour operation, offering her expertise as a Tourism and Marketing consultant, and contributing to various initiatives and events.
Proud recipient of the Premier's Award for Young Achiever at the Tasmanian Tourism Awards and the Telstra Young Business Woman of the Year for Tasmania, her contributions also include the development of the Tassie Tourism Ambassador program, the Talking Tourism podcast, the Bike Friendly Accreditation Program. Sam has been involved in the Tasmanian Tourism Awards in many varied roles for over 10 years including judging the National Tourism Awards and Top Tourism Town award.
Her academic journey includes a postgraduate certificate in tourism, environment, and cultural heritage, as well as a bachelor's degree in marketing and management from the University of Tasmania.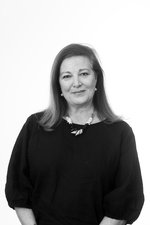 Sue Leake
With more than three decades working in the visitor economy, Sue has developed an unwavering passion for the tourism industry, shaping her skills, knowledge, and expertise.
Sue's journey began as a young Uni student, in hospitality, progressing from family-owned restaurants to event operations and accommodation positions in independent and chain hotels. This immersion in customer-focused roles nurtured her love for people and the captivating world of tourism.
Serendipitously, Sue joined Qantas where she embarked on a remarkable 20-year tenure. Within the aviation industry, Sue navigated a dynamic landscape, spanning retail sales, corporate travel management, business and agency sales, inbound tourism, and tourism product management. Additionally, she gained experience guiding tour groups and famils. Woven into this time, Sue explored roles with renowned global corporate agencies like Carlson Wagonlit and ventured into small locally owned Tasmanian SMEs.
Returning to her local roots with RACT, she re-discovered the unique gem that is the Tasmanian experience. Realising its world-class potential, Sue became passionate about sharing this love for tourism in Tasmania. Consequently, returning to her teaching roots, Sue consciously pursued a career as a tourism educator, sharing her knowledge and hopefully inspiring the next wave of professionals to further our industry's achievements in this remarkable region.
Sue is currently at TasTAFE Drysdale teaching in tourism, travel and hospitality and events.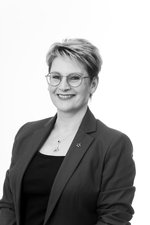 Terri Simpkin
Terri is an Associate Professor in Management and the Director of Mischief: a consulting firm specialising in organisational capability development. She is also a NED for social enterprise, Hamlet.
After an award-winning tenure at Drysdale she moved onto global management roles for Anglia Ruskin University and the University of Nottingham in the UK.
Prior to this, Terri held multiple leadership roles in human resources, strategy and business management. As a consultant to the hospitality and tourism sectors, she has worked extensively with government agencies, SMEs, international industry associations and large companies.
She focusses on the complexity of contemporary workforces and emergent leadership challenges across sectors including organisations such as the NHS, Bloomberg, CBRE, BAE Systems and Cambridge University.
Her PhD examined the complexities of occupational decision making in the hospitality industry. As a Churchill Fellow, she researched human resources practices in hospitality and tourism across the United Kingdom, Ireland and the United States including a management programme at Disney in Florida.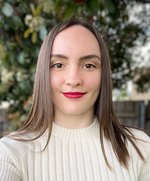 Taylor Sternek
Taylor Sternek is an Assistant Manager and Guide at Treetops Adventure Hollybank.
She entered the tourism industry 5 years ago and in this time, has fallen in love with the people, places and experiences she has been fortunate enough to become familiar with.
With one year of Tourism Awards judging under her belt, Taylor was thrilled to be on board again.