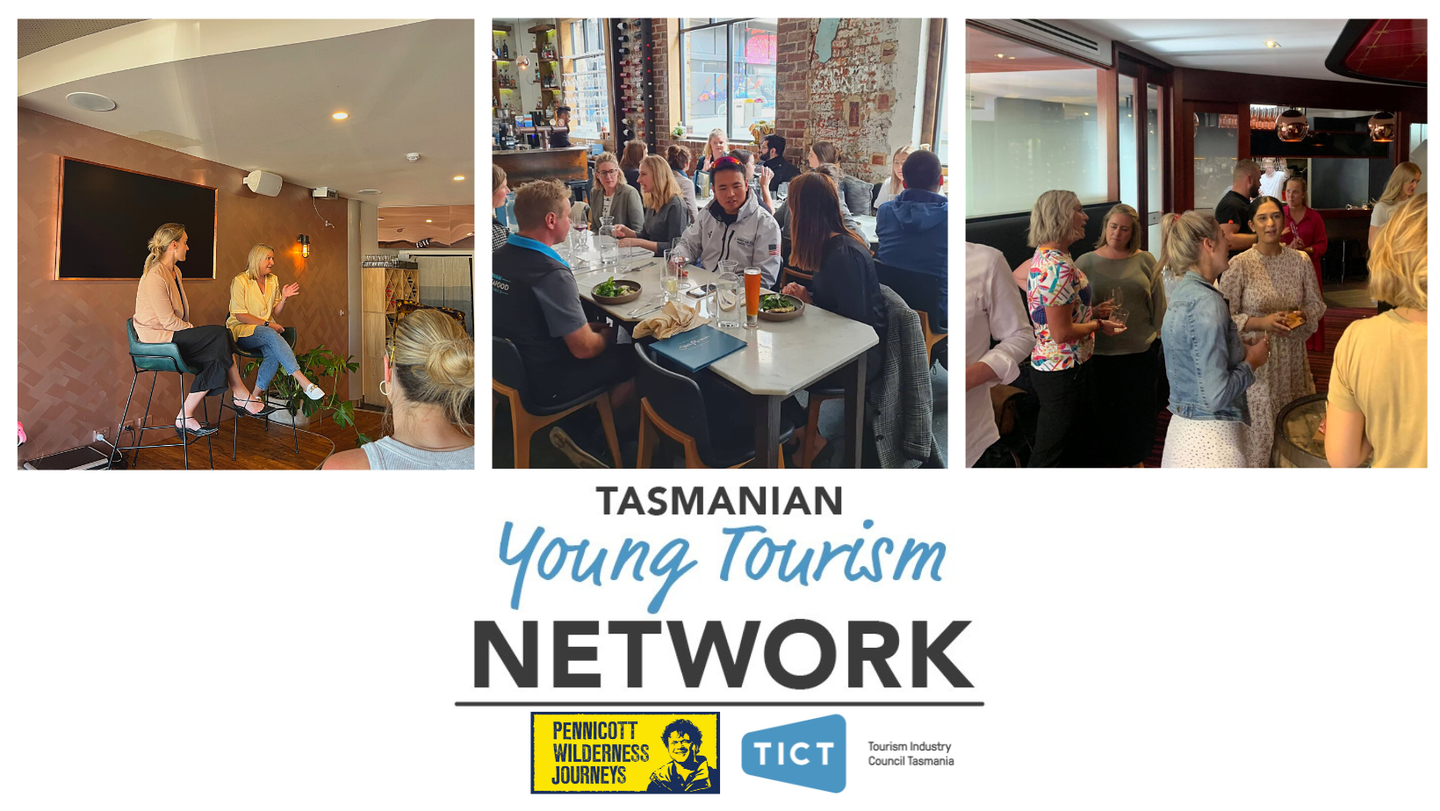 The Tasmanian Young Tourism Network is the professional development and networking organisation especially for Tasmanian tourism and hospitality professionals and students aged under 35 years.
The YTN is a major initiative of TICT in 2023, with support from inaugural partner, Pennicott Wilderness Journeys, in providing an opportunity for like-minded young Tasmanians working within the visitor economy to meet, share ideas, engage with industry leaders, and participate in exciting professional development opportunities.
The Network will meet and host events at least once-a-month, typically on the first Monday.
Events will differ in type – whether it be a workshop, forum, famil or Q&A session – but will each serve the purpose of educating and inspiring YTN members on a range of relevant, industry-related topics, trends, and themes. These will include, but not be limited to:
Cultural tourism
Sustainable tourism
Board directorship
Storytelling; and
Mental health and resilience.
Being a member of the YTN will expose you to so many incredible opportunities, including guest appearances by some of Tasmania's most prominent tourism representatives and leaders.
If we haven't already tempted you to become a YTN member, maybe this will be the cherry on top…
Membership to the YTN is straightforward and quick. Simply attending one of the events throughout the year and purchasing a general admission ticket – which will be no more than $30 – will automatically count as your one-off membership fee for the year. From here – depending on the event – tickets will either be FREE for members, or you'll receive a discount off the ticket price.
TICT understands not everyone, particularly young people, has the money for expensive membership models. Hence why we've made YTN affordable and realistic. We can guarantee, becoming a member will be the best money you'll spend!
Keep an eye out on the YTN Facebook page for all news and information about upcoming events.
YTN Facebook Page
Give the page a follow so you don't miss out on any YTN event information.
More information