Tourism Accreditation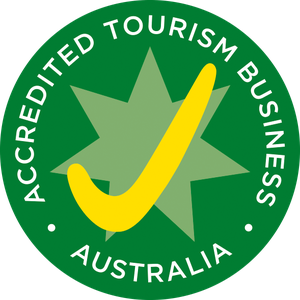 The Australian Tourism Accreditation Program (ATAP) is suitable for all tourism and hospitality business types and sizes. This nationally recognised program not only provides a framework for new business development, it works with you to encourage business quality and continual improvement on an ongoing basis.
TICT offers Accredited Tourism businesses with countless opportunities to engage in training and development, networking and marketing , and take advantage of exclusive deals and discounts.
What's involved?
First, you'll complete an online application for your business. There's a straightforward, online application portal which alters to suit your individual tourism business type and requirements.
The online portal also serves as a business development tool. It assists your business in meeting and exceeding industry standards of business and marketing planning, customer service, operations, risk management, human resource management, compliance and general maintenance.
Helpful templates, samples, case studies and links are provided along the way. You are also allocated your own Industry Services Advisor in your region; they'll assist you through the process and complete the final site visit.
Register for accreditation
Complete online application
Site visit
Accreditation approved
Simple yearly renewal online
Site visit every 3 years
Ongoing Benefits
With so many benefits and opportunities available exclusively to Tasmanian Tourism Accredited businesses, the annual accreditation fee easily pays for itself!
More information
Services & Discounts
TICT formally recognises select businesses as 'Official Suppliers to the Tasmanian Tourism Industry'. These businesses make substantial, direct investments in the Tasmanian tourism industry and provide invaluable support to TICT and our activities each year. Many of these suppliers provide special rates and exclusive services to Tourism Accredited businesses.
More information
Rainbow Tasmania Tourism Accreditation
The Australian Tourism Accreditation Program (ATAP) Rainbow Tasmania Tourism Accreditation provides the opportunity for you to show that your business treats all people in the same non-discriminatory manner and provides a safe and comfortable environment for your LGBTI customers.
More information