Our Partners
Tourism Industry Council Tasmania partners with businesses, suppliers and industry partners who value our operators and the work they do in the Tasmanian community.
We work with our preferred partners to ensure they understand the tourism industry and design services and benefits that are relevant and provide maximum value to our tourism operators.

Knight Frank - Real Estate Partner
Knight Frank is the world's largest privately owned property agency, and Tasmania's largest estate agent specialising in the commercial accommodation and tourism sales.
Knight Frank has offices in Hobart and Launceston providing state wide coverage.
Contact:  Ian Reed (03) 6220 6911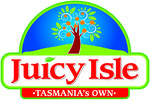 Juicy Isle - Soft Drink Partner
Juicy Isle is a 100% family owned Tasmanian Company that has been producing non-alcoholic beverages for well over 40 years in Tasmania. Juicy Isle employs over

100 staff and produces over 350,000 litres of beverages a week in Tasmania. 
Juicy Isle uses all Tasmanian ingredients where possible including locally grown Apples, Blackcurrants and Raspberries along with the purest water in the world sourced from South West Tasmania. Along with all this Juicy Isle is operating under the highest levels of environmental sustainability including renewable energy and biodegradable packaging. 
Juicy Isle brands include Hartz Mineral Water ,Vita Cee, Organic Earth Juice ,The Good Apple,100% Juicy, Wellington Springs bulk water and many more. We are also very proud Distributors for Smith Snacks Foods, Cadbury, Mars and Nestle. 
Juicy Isle is very proud to be a sponsor of a very important part of Tasmania's economy, the Tasmanian Tourism Industry, and looks forward to working with all accredited operators to support them in continuing to grow the industry in this great state that we live in.
www.juicyisle.com.au; www.hartz.com.au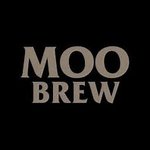 MooBrew - Beverage Partner
MooBrew is the official beer of the Tasmanian tourism industry. Inspired by the art, creativity and innovation of MONA, the MooBrew range of contemporary lagers and ales are brewed in Tasmania and designed to be enjoyed while experiencing all the State has to offer.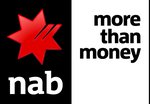 National Australia Bank - Banking Partner
NAB is the Tasmanian tourism industry's official banking partner, providing advice and banking services to hundreds of small tourism businesses across Tasmania.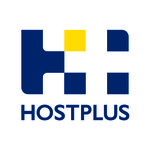 Host Plus - Superannuation Partner
Established in 1987, HOSTPLUS is the industry super fund for the hospitality, tourism, recreation and sport sectors. Being one of Australia's largest super funds, we're passionate about super and giving more back to our members.
To us, it's more than just super. We can assist you with simplifying your administration processes, developing tailored educational programs, and equipping you with the right tools at the right time.  For further information please contact HOSTPLUS on 03 6224 2922 and mention that you are a tourism accredited business with the TICT.

Caravan Industry Association of Australia - Association Partner
Caravan Industry Association of Australia is the peak national body for the caravanning and camping industry in Australia. Our organisation's vision is, "To lead and champion a robust, compliant and sustainable caravanning and camping industry in Australia", with all operation pillars – marketing; research; lobbying and advocacy; compliance, accreditation and training – working towards this vision.
Steadfast Taswide - Insurance Partner
Steadfast Taswide is part of the largest insurance broker network in Australasia, the Steadfast Group. 
With close to 50 staff located across offices in Hobart, Launceston, Devonport and Burnie, we provide the full suite of business insurance advice, including public liability, workers compensation, property and plant insurance.
Tourism Accredited businesses who engage Steadfast Taswide Insurance Brokers receive a 25% discount on their annual Tourism Accreditation fee. No catch, it's just a small incentive to encourage you to support a Tasmanian business.
For more information, and to take advantage of this great offer, please contact TICT (info@tict.com.au) for a referral number and get in touch with the friendly Steadfast Taswide team.