Our Partners
Tourism Industry Council Tasmania partners with businesses, suppliers and industry partners who value our operators and the work they do in the Tasmanian community.
We work with our preferred partners to ensure they understand the tourism industry and design services and benefits that are relevant and provide maximum value to our tourism operators.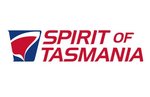 On 1 July 1985, TT-Line began operating passenger and vehicle transport across Bass-Strait on the German-built Abel Tasman. This ship maintained regular and reliable service until 1993, when she was replaced by the much larger "original" Spirit of Tasmania. To this day, Spirit of Tasmania I and II continue to transport passengers, passenger vehicles and freight between Melbourne and Tasmania.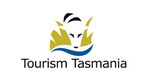 Tourism Tasmania is the Tasmanian Government's tourism marketing agency, whose role is to create demand for travel to Tasmania by connecting people culturally and emotionally to the state through domestic and international marketing programs that activate the Tasmanian tourism brand.
https://www.tourismtasmania.com.au/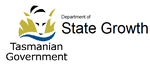 The Department of State Growth brings together four interrelated divisions developing a strategic approach that drives economic growth, and supports the community, industry and business in the creation of jobs and opportunities for Tasmanians. The department has eight ministers spanning 12 portfolios. They work across industry and services that include investment attraction, transport, infrastructure, cultural industry and tourism supply development, skills, training and workforce growth, international relations and trade, science and technology, resources, energy and emissions reductions, and region and sector development.
https://www.stategrowth.tas.gov.au/




​​The Tasmania Parks and Wildlife Service (PWS) was established in 1971 to present, protect and manage our extraordinary landscapes in partnership with the community.  In particular we undertake this role working together with the Tasmanian Aboriginal community as the traditional and original owners, and continuing custodians of the land.
The PWS manages 49 per cent of the land area of Tasmania which includes in excess of 2.9 million hectares of land and water.  In addition we are responsible for the future potential production forest (FPPF) lands.​ We work to conserve the State's natural and cultural heritage while providing for sustainable use and economic opportunities for the Tasmanian community.​​​​​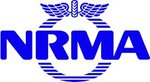 We're always looking for new ways to explore this great country, and now Cradle Mountain Hotel, Freycinet Lodge, Strahan Village and Gordon River Cruises are part of the growing NRMA family.
https://www.mynrma.com.au/travel/expeditions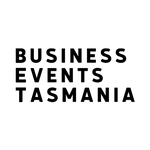 Business Events Tasmania (BET) is a specialist bidding organisation responsible for marketing Tasmania as a business event destination. A not-for-profit member organisation, BET offers specialist bidding services to deliver tangible results to the visitor economy. They also drive long-lasting legacies through the attraction of strategically valuable business events to Tasmania.
For over 30 years, BET has taken a lead role in promoting Tasmania as a business event destination to national and international associations, corporate organisations and event planners. Conference connections underpin knowledge creation and, in exchange, attract global talent, encourage trade and investment, nurture collaboration, foster innovation and provide social benefits.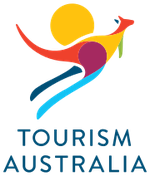 Tourism Australia is the Australian Government agency responsible for attracting international visitors to Australia, both for leisure and business events. The organisation is active in 15 key markets and activities include advertising, PR and media programs, trade shows and industry programs, consumer promotions, online communications and consumer research.
https://www.tourism.australia.com/en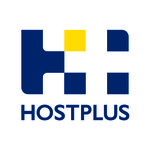 Established in 1987, HOSTPLUS is the industry super fund for the hospitality, tourism, recreation and sport sectors. Being one of Australia's largest super funds, we're passionate about super and giving more back to our members.
To us, it's more than just super. We can assist you with simplifying your administration processes, developing tailored educational programs, and equipping you with the right tools at the right time.  For further information please contact HOSTPLUS on 03 6224 2922 and mention that you are a tourism accredited business with the TICT.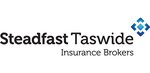 Steadfast Taswide is part of the largest insurance broker network in Australasia, the Steadfast Group. 
With close to 50 staff located across offices in Hobart, Launceston, Devonport and Burnie, we provide the full suite of business insurance advice, including public liability, workers compensation, property and plant insurance.
Tourism Accredited businesses who engage Steadfast Taswide Insurance Brokers receive a 25% discount on their annual Tourism Accreditation fee. No catch, it's just a small incentive to encourage you to support a Tasmanian business.
For more information, and to take advantage of this great offer, please contact TICT (info@tict.com.au) for a referral number and get in touch with the friendly Steadfast Taswide team.

Knight Frank is the world's largest privately owned property agency, and Tasmania's largest estate agent specialising in the commercial accommodation and tourism sales.
Knight Frank has offices in Hobart and Launceston providing state wide coverage.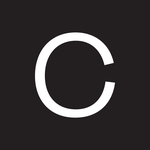 Cumulus Studio is an award winning architecture and interior design practice with offices in Hobart, Launceston, Melbourne and Adelaide. The studio consists of 21 designers, including 14 registered architects, and specialises in tourism, residential, commercial, heritage, urban design and interior architecture.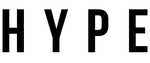 HYPE  offers a range of services in the media production arena. From conceptual creative to full production and asset delivery, HYPE is a production house delivering proven content across varying platforms.  HYPE offers an experienced team of in-house producers, DOP's and editors. In addition we have an extensive network of location support crew available anywhere in Tasmania. HYPE has worked on multiple campaigns for major production companies, providing line production services, local expertise and a whole lot more for a wide range of clients.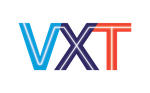 VXT has one purpose – to train a hospitality and tourism workforce to deliver the Tasmanian experience. VXT is industry-led and outcome-focused. Initially launched as 'Tasmanian Hospitality and Tourism Training (THTT)' last November, it has now been renamed 'Visitor Experience Training', or as we like to be known – VXT. The new trading name reflects our whole industry approach. It draws inspiration from the belief that every customer that comes through our doors is a visitor, whether they be local regulars or interstate travellers. We want each and every one of them to have a truly Tasmanian experience.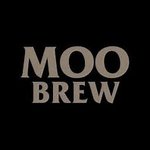 Moo Brew is the official beer of the Tasmanian tourism industry. Inspired by the art, creativity and innovation of MONA, the Moo Brew range of contemporary lagers and ales are brewed in Tasmania and designed to be enjoyed while experiencing all the State has to offer.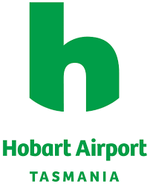 Hobart Airport is Australia's most southern airport, with one of Australia's most picturesque approaches. We are the largest and busiest airport in Tasmania with over 60% of all travellers to the state coming through Hobart Airport. We are curfew free and are a proud part of the Tasmanian community. Hobart Airport is Australia's ninth busiest domestic passenger airport and we are continuing to grow and develop to meet the needs of our customers, shareholders and our community.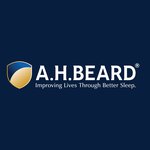 A.H. Beard is passionate about improving your sleep – through supremely comfortable mattresses, technology that helps you better understand your sleep cycle, and practical advice from experts in the field.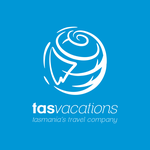 TasVacations make it easy to plan your Tasmanian self-drive holiday. Booking your road trip and touring itinerary around Tasmania is a breeze with TasVacations' locally-based consultants who love, live and breathe Tasmania. They will share their local knowledge of Tasmania's attractions, cruises, guided walks, wineries, and even their favourite restaurants. Choose from one of their popular holiday packages including accommodation and car hire, or ask them to create a tailored touring holiday just for you.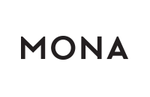 Mona is a museum in Hobart, Tasmania, created by David Walsh to help him (in his words) 'bang above [his] weight'. It's the largest privately-funded museum in the southern hemisphere, housing ancient, modern and contemporary art.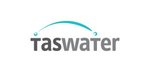 TasWater's vision is to be a trusted and respected provider of essential services that is making a positive difference to Tasmania.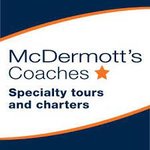 Leaders in the Tasmanian Tourism Industry with unparalleled quality & service cater­ing for groups from 12 — 500 pas­sen­gers, McDermott's tour­ing coach­es offer supe­ri­or dri­ving and pas­sen­ger com­fort, world class safe­ty fea­tures and enhanced envi­ron­men­tal performance. Enjoy a safe and secure jour­ney in the com­fort of one of our pre­mi­um tour­ing coaches.

Women in Tourism & Hospitality provides support, mentoring and networking opportunities for all women in the tourism & hospitality industry in Tasmania. Throughout the year, WITH Tas hosts events designed to inspire, motivate and inform as well as provide an informal way for new women in our industries to meet and connect with others. For those already working in tourism, it's the chance to mingle and catch up on what others are doing. It's connecting to share experiences, contacts and to connect with expertise in a welcoming and supportive environment.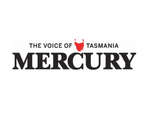 For over 165 years the Mercury has been at the forefront of news, public debate and entertainment in Tasmania. With its seven day multi-platform operation to both inform and challenge, the Mercury is The Voice of Tasmania. It shares tears and cheers, stimulates discussion and action, records and presents major news events and is a vital part of the fabric of Tasmania. 
Every day, the Mercury's dedicated Tasmanian team set out determined to do all the good we can in serving this state that we love. And because of that hard work, the Mercury is proudly a central part of daily life.