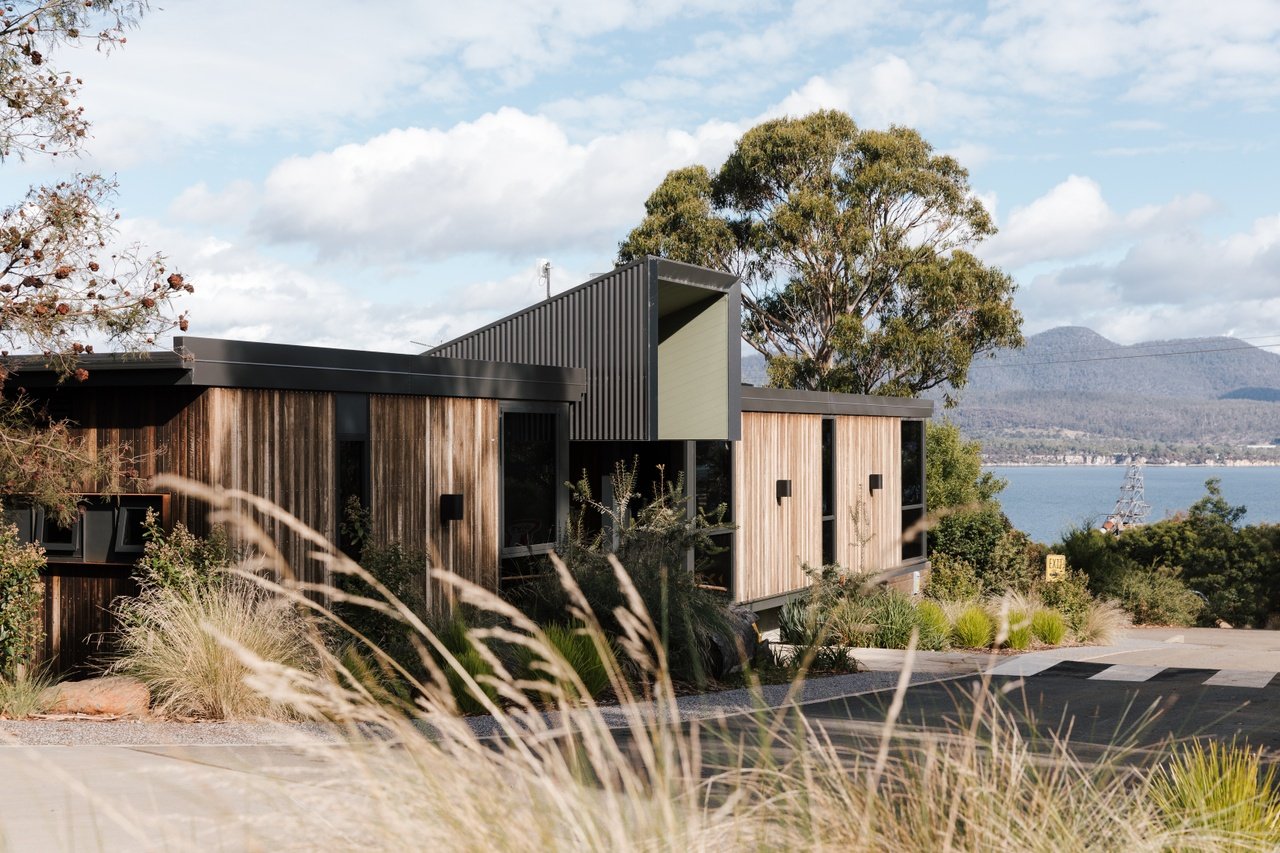 There is already a thriving community of tourism and hospitality businesses dedicated to a more carbon conscious Tasmania.
Read on to understand how, and why, some of Tasmania's tourism businesses are working to reduce their business-related emissions...
PROFILE: Laid Back Manor (Program: Net Zero Activation Round 1)
Laid Back Manor is one of the Huon's newest accredited tourism businesses, and markets itself as a relaxing, luxury weekend stay. But when it comes to emissions reduction action – the husband-and-wife duo that operate the accommodation business are anything but laid back.
In just under a fortnight, owners Adam and Kylie Quilliam have progressed to Stage 4 of the TICT's Net Zero Activation program. This means that all that the business needs to do now is follow through on its emission reduction actions and keep track of these goals into the next year.
"When the opportunity to participate in the Net Zero program came along it was just what we were looking for. At Laid Back Manor, we showcase the natural Tasmanian wilderness, both flora and fauna. Being aware of our emissions and impact on our land is a constant focus of our business," explained Kylie.
"We appreciated that this initiative was a step in the direction Laid Back Manor was already going, therefore it was a natural inclusion into our existing business practices."
Kylie said that using the ERC tool has helped them as a business to better understand how to track their emissions, as well as communicate that information to guests. They are excited to be able to share their business's short and long-term emissions reduction plans for brand awareness and marketing purposes.
"Completing the ERC Action Plan was not a resource intensive process - it included actions we have already taken, options we were considering, and suggested actions which we weren't aware of. It allowed us to set realistic, manageable and flexible goals for emissions reduction," said Kylie.
"We now have an emissions reduction plan we can be guided by, update, and adapt when required."
Check it out - Laid Back Manor's action plan. It took Kylie all of 15 minutes.
Laid Back Manor is one of the 70+ Tasmanian tourism businesses that took advantage of the TICT Emissions Reduction Initiative in the first round.