Dan Robertson-Jones

From Resistance To Reimagination: The Growing Power Of Sustainability And How To Harness It

Tasmania is the birthplace of the sustainability movement in Australia.
But today, those original acts of resistance have evolved and grown into something much bigger. What was once a niche, conscientious choice has evolved and grown into a global imperative for change. With it, sustainability is no longer an act of resistance but a mass, dynamic and hugely powerful force reimagining every single aspect of how we live in and beyond Australia.
Leaning into and continuing to lead this revolution requires a shift in both focus and stance; the issues sustainability covers, and the role we seek to play in it.
In this presentation, Dan will cover the eight key areas of focus that will generate heat and drive growth in the next five years, and the role brands and businesses can seek to play in delivering it.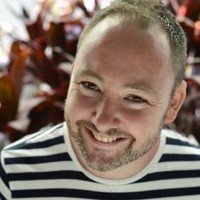 About Dan
Dan Robertson-Jones is Kantar's Culture, Forecasting and Futures lead for the APAC region. He has over 20 years' expertise in the fields of insight, strategy, design, cultural change, trend analysis and forecasting, having worked with and for businesses across the Americas, Europe, Africa and APAC.
Part of the global team that pioneered Kantar's global sustainability practice, he brings the advisory and consulting experience of helping numerous global brands and businesses turn aspirations in sustainability into clear strategy, practical action and commercial impact.
He currently lives in Sydney (don't hate him!) with his wife and two small boys, Elijah and Kobi.