2019 Nature Based Tourism Operators Forum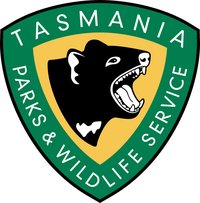 Our Annual Nature Based Tourism Operators Forum is specifically for PWS CVS Licensed tourism operators working within and around the Tasmanian Wilderness World Heritage Area, National Parks and Reserves.
Councils, professional guides, trainers and any industry stakeholder with a direct interest in Tasmania's nature tourism sector are welcome to register.
Hollybank Wilderness Adventures
66 Hollybank Road
Underwood

PART 1 - Forum 10 am - 12.30 pm

Arrive at Hollybank.
Coffee and networking for a 10am sharp start!
Welcome to Country
Fiona Hughes, Trowunna Aboriginal Education Services
Minister's Address
Hon Peter Gutwein MP, Minister for Parks
Parks and Wildlife Services
Jason Jacobi, General Manager, Tasmanian Parks and Wildlife Service
Key Note Speaker:
Roaring 40s Kayaking: A triple bottom line approach to nature tourism
Jenny Grundy, Director, Roaring 40s Kayaking
Sectors Briefings:
Tourism Tasmania's 'Unordinary Adventures' Marketing Campaign
Theresa Lord, Manager, Content & Experience, Tourism Tasmania
What's happening with Drysdale and what does it mean for the guiding program?
Lisa Punshon, CEO, Drysdale
Rustic Outdoor Networking Lunch
Soup, sandwiches and good chat amid the Hollybank forests.
(It'll be late September - so bring a hat and sunscreen, plus puffer coats and thermals - who knows what we'll get! )

PART 2 - Outdoor workshops 1.30 - 3.30pm
Stay on for two fantastic practical afternoon sessions in the great outdoors. (or you can head home, or you can join in the Bike Friendly Tas Forum)
Join a leading Adventure Tourism guide for a nature walk incorporating visitor interpretation, tips and insights and examples of best practice visitor presentation interpretation of Tasmania's natural values and heritage.
Join Trowunna Aboriginal Education Services for what promises to be a moving and impactful experience as they share with you some of the stories and cultural practices of Tasmania's Aboriginal people, in their traditonal country.
Register Now
Redirect to Eventbrite to register for the Nature Based Tourism Operators Forum
More information