Bike Friendly TAS Forum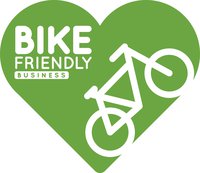 Our inaugural Bike Friendly TAS Forum is specifically for accredited Bike Friendly TAS tourism businesses, cycle tourism operators, councils, trail builders, project managers, and any business with an interest in cycle tourism.
This stream starts in the great outdoors to get the heart pumping, including jumping on our bikes to get a taste of the trails. We join the Parks forum for a joint outdoor lunch before heading indoors to discuss the world of cycling and how we can take Tasmania to the next level.
Hollybank Wilderness Adventures: 66 Hollybank Road, Underwood
Just 15-20 drive from Launceston.

PART 1 - Outdoor workshops 10 am - 12.30 pm
Meet at the Hollybank MTB trailhead. Join a bike maintenance masterclass and learn what are your toolkit essentials.
Get your bike ready, or hire one from Hollybank (advance bookings essential, additional cost).
Depart on a guided MTB ride on one of two trails in the beginner or intermediate group
Rustic Outdoor Networking Lunch
Soup, sandwiches and good chat amid the Hollybank forests.
(It'll be late September - so bring a hat and sunscreen, plus puffer coats and thermals - who knows what we'll get! )
PART 2 - Forum 1.20pm - 3.30pm
Workshop #2: Who exactly are cycle tourists and how we can understand and meet their needs better - presented by Rob King
Workshop #2: Innovating to tap into the rapidly emerging MTB market and an update on the state of MTB in Tasmania - presented by Buck Gibson
Discussion: the value of a creating a Tasmanian bike friendly tourism association – facilitated by Sam Denmead