EcoStar - Sustainable Tourism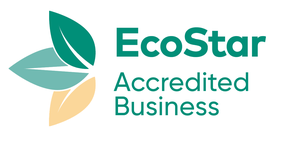 EcoStar is for accredited tourism operators wanting to achieve and demonstrate their commitment to the very highest standards of sustainable environment and cultural practices.
EcoStar provides a practical framework for tourism operators working in and around conservation areas and high value natural and cultural destinations, to implement the highest levels of business practice and measures to minimise their impact on the surroundings.
It is also a resource for all tourism operators wanting to demonstrate to their customers and community their commitment to the highest business sustainability practices.
EcoStar is an add-on module of the Quality Tourism Framework with its own accreditation criteria assessing operators business practices, policies and procedures relating to:
Sustainable Resource Use: Monitoring and minimising Electricity, Fuel, Water and Materials
Natural Environment Protection: Measures and procedures to minimise footprint on natural habit and wildlife. Engagement in conservation initiatives.
Built Environment Performance: Building design and performance that conforms to the natural environment values in which it is situated
Environmentally Responsible Behaviour: Evidence of design, planning and business procedures to minimise impact of activities on natural environment
Working with Local and Indigenous Communities: What steps has the business undertaken to engage, support and involve local communities and traditional land-owners?
Promotion of Environmental and Social Understanding: Training and education resources and practices for staff and customer on relevant environment and cultural practices.
For further details you can view the EcoStar Questions here.
Operators who complete the EcoStar criteria will be assessed as part of their normal tourism accreditation. They will have access to the EcoStar brandmark to display on their marketing collateral, and able to reference their EcoStar Accreditation in grant applications, awards submissions and licensing agreements.
EcoStar - Free for Accredited Tasmanian Operators
As one of the world's premier ecotourism destinations, the Tasmanian tourism industry is determined to lead the way in sustainable business practices and our commitment to respecting and conserving Tasmania's unique natural and cultural environment.
EcoStar is a practical tool for accredited tourism operators to reach and be recognised for their outstanding environmental practices.
For this reason, TICT wants to encourage as many of our accredited operators as possible to achieve their EcoStar - and for this reason we're making it FREE for all accredited tourism operators to complete the EcoStar Module.
Want to sign up? Simply Email TICT to Register and we'll set you up to start completing the online EcoStar criteria straight away!