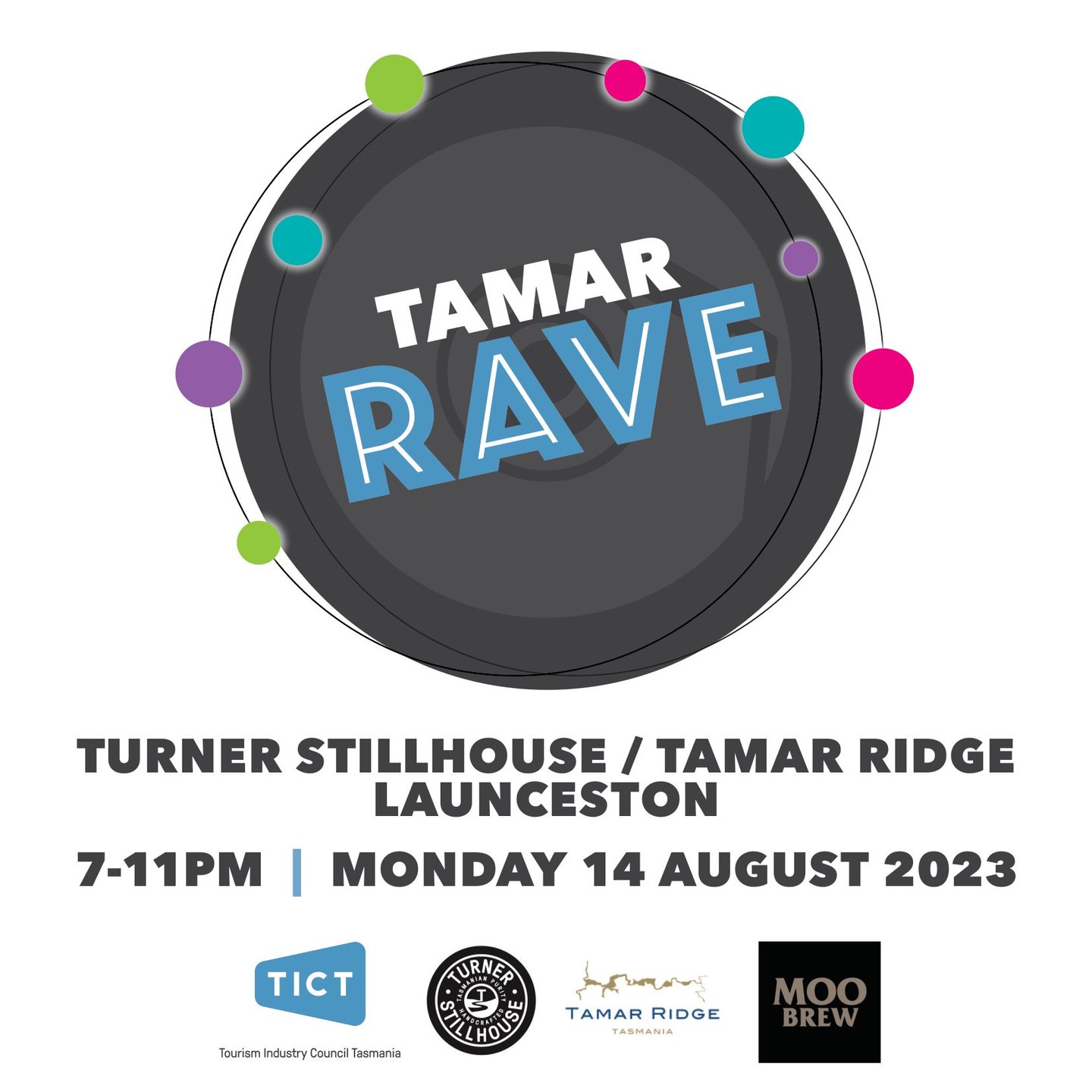 ... it's time to RAVE!
We all know the Tassie tourism industry is one BIG party… so, let's celebrate in style!


Lights. Firepots. Food. Drinks. Music. Dancing. Great Company. What more could you want? All of this, and more, (we will have some surprises too) is on offer for you to enjoy at Tamar RAVE - The 2023 Tasmanian Tourism Conference's renown Evening Event.
The Turner Stillhouse / Tamar Ridge location is the PERFECT place for a RAVE - and we couldn't think of a better way to highlight what makes Tassie winters so special than to bring everyone together and enjoy the best-of-the-best Tamar talent.
We want you to dive into the depths of your wardrobes and find anything RAVE-suitable, whether it be neon, sparkles, sequins, leather, flashy patterns - you name it (as long as you can dance comfortably). It is of course the middle of August, so combine your RAVE attire with your winter woollies. We'll have some goodies for you to accessorise with but get creative - prizes for best dressed people will be available!

Tamar RAVE includes:
All night feasting on delicious, locally sourced food provided by no other than the incredible team at Hubert & Dan.


Four hours of the finest Tamar Valley wine - as well as wonderful Three Cuts Gin drinks from the team at Turner Stillhouse (a hot gin toddy is a must in winter).


Beers from Tassie's largest craft brewery, self-described as "cold, wet and delicious" (so, yes, they're from Moo Brew - who else?)


All night music provided by legendary local DJ, Alex Curtain, (make sure you've got your dancing shoes on folks!).


Transport to and from the venue provided by McDermott's Coaches (don't worry about a car or calling an uber).


Plus, more exciting things to be announced...

Of course, it also goes without saying, you'll be part of the best networking event on the Tasmanian tourism calendar.

TAMAR RAVE
Monday 14 August 2023
7 - 11pm
Turner Stillhouse / Tamar Ridge
1A Waldhorn Drive, Grindelwald TAS
Please note - you do not have to be a Delegate to the 2023 Tasmanian Tourism Conference to attend the Tamar RAVE. Friends of Tourism are more than welcome to join us.
BUY TICKETS