Saul Eslake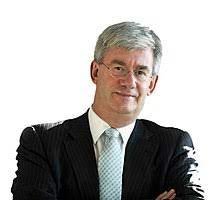 The Economic Outlook for Tasmanian Tourism
Rising interest rates and inflation, low wages growth and unemployment, record government debt, global political uncertainty, the Covid hangover... what the hell does this all mean for Tasmanian tourism?
Legendary Tasmanian economic commentator, Saul Eslake, will seek to break it all down for us, and outline in simple terms the big risks and great opportunities for Tasmanian tourism over the next 24-months, and beyond.
But don't be put off by the thought of a dry speech on economics - Saul's presentation to a Tasmanian tourism conference a few years ago still remains the highest rated address we've ever had at any of our conferences according to post-event surveys. (No pressure or expectations, Saul!)
About Saul
One of Australia's leading economists, Tasmanian-born Saul Eslake, began his career with the Australian Treasury, before moving to the private sector, where he eventually reached the position of Chief Economist for the National Australia Bank.
Now living in Tasmania, Saul is a leading independent economist consulting with organisations across Australia and globally through his advisory service, Corinna Economic Advisory.