2019 Qantas Australian Tourism Award Medallists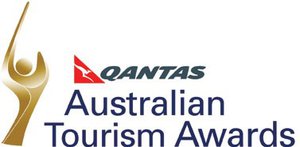 Congratulations to the following 17 Tasmanian tourism operators who won a medal at the 2019 Qantas Australian Tourism Awards announced in Canberra on 6 March, 2020. 17 entrants represented in 23 categories is an outstanding effort.
Gold Medallists
Port Arthur Historic Site, Major Tourist Attraction
MyState Wooden Boat Festival, Major Festivals and Events
MACq01 Hotel, Deluxe Accommodation
Ashdowns of Dover, Hosted Accommodation
Roaring 40s Kayaking, Adventure Tourism
The Maria Island Walk, Ecotourism
ibis Styles Hobart Hotel, Standard Accommodation
Silver Medallists
Stillwater SEVEN, New Tourism Business
Gordon River Cruises, Tour and Transport Operator
Bangor Vineyard Shed, Tourism Wineries, Breweries and Catering
Wonders of Wynyard, Visitor Information Services
The Unconformity, Festivals and Events
Hadley's Orient Hotel, Cultural Tourism
Launceston Airport, Specialised Tourism Services
Bronze Medallists
Pennicott Wilderness Journeys Major Tour and Transport Operators
Avalon Coastal Retreat, Self Contained Accommodation
Air Mofo, Mona Foma, Destination Marketing
Go to the Australian Tourism Awards for the full results.