Western Journeys Project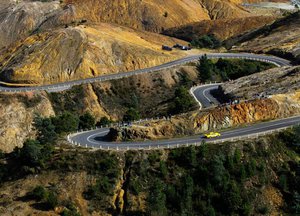 The Western Journeys Project is a vision to invigorate the drive journey's through Western Tasmania, following the success of the Great Eastern Drive on the East Coast. 
The project forms part of the Tasmanian Visitor Economy Strategy, launched by the Tasmanian Government in late 2016, which considered the role of touring routes. 
The Western Journeys Project is a joint initiative of the Tasmanian Government and the Tasmanian tourism industry. 
Tourism Industry Council Tasmania (TICT) is coordinating the project with Destination Southern Tasmania and the Cradle Coast Authority - as the two Regional Tourism Organisations covering this part of the State - along with the Tasmanian Government through Tourism Tasmania and the Department of State Growth. 
TICT has appointed leading tourism specialist David Inches from Inspired by Marketing to develop the strategy and vision for The Western Journeys Project.