Dialogue Luncheon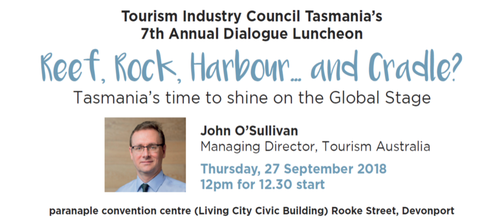 'Dialogue' is the Tasmanian tourism industry's annual business luncheon where we invite a leading national figure in the Australian tourism and travel industries to address Tasmanian tourism, business, community and government representatives.
John O'Sullivan is Managing Director of Tourism Australia - the nation's global tourism marketing agency responsible for driving international visitor demand to Australia.
John joined Tourism Australia in 2014 with 20 years experience in sports marketing and events management with Fox Sports, Events Queensland and Football Federation Australia.
This year's 'Dialogue' will shine a bright spotlight on regional tourism in the Cradle Coast including updates on the next generation Spirit of Tasmania ships and the Cradle Mountain Master Plan.
Enjoy a two course luncheon, local North-West beverages, networking opportunities - and be among the very first to experience Devonport's sparkling brand new paranaple convention centre!
Dialogue is an initiative of Tourism Industry Council Tasmania
With thanks to The Advocate and Tourism Australia.
Past Dialogue Luncheons
Over the years we've been fortunate to hear from some of the biggest names in the country on their vision for the future of tourism, and Tasmania's place within it.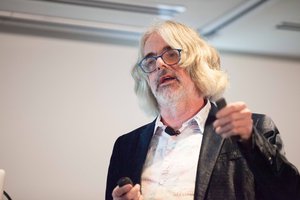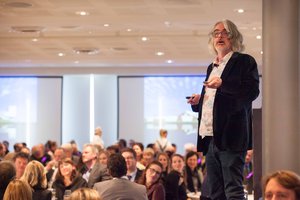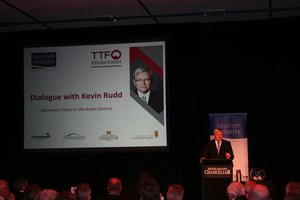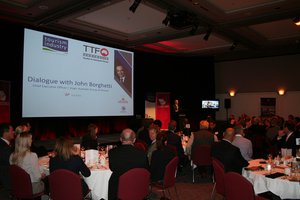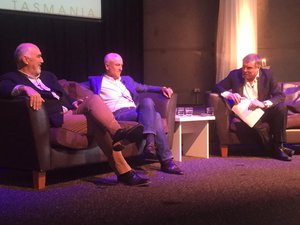 Tourism Industry Council Tasmania's annual 'Dialogue' Luncheon is an opportunity for Tasmanian tourism operators and industry stakeholders to hear in Tasmania from a major national figure in the Australian tourism and travel industries on an important issue for our local industry.
2017 - MONA Founder, David Walsh, on his vision for the next stage of MONA
2016 - The co-founders of Virgin Blue and co-owners of the Tasmanian Walking Co, Rob Sherrard & Brett Godfrey on investing in Tasmania.
2015 - Qantas CEO, Alan Joyce, on the future of air access to Tasmania
2014 - CEO of International Education Australia, Phil Honeywood, on Tasmania's Education Tourism potential.
2013 - Former Prime Minister, Kevin Rudd on Tasmania's place in the Asian Century
2012 - Virgin Australia CEO, John Borghetti , on the changing Australian aviation industry.