John Fitzgerald & Emma Terry

Tourism Tasmania: Advancing Positive Impact Tourism for Tasmania
In their traditional annual presentation to the Tasmanian Tourism Conference, Tourism Tasmania CEO, John Fitzgerald, and CMO, Emma Terry, will share the marketing strategy Tourism Tasmania is leading in positioning Tasmania as a global leader in sustainable, regenerative and successful, Positive Impact Tourism.
Building on the markets insights from Kanter, Emma Terry will update delegates on the forward plan of destination marketing activities.
While in his final address to the Tasmanian Tourism Conference as CEO of Tourism Tasmania, John Fitzgerald will speak on the themes, priorities and opportunities for Tasmania as a world leading visitor destination through the 2020s.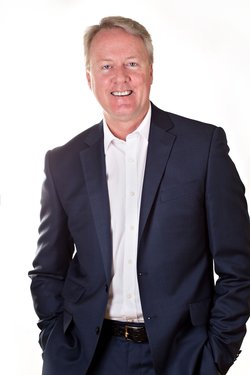 About John
John has been chief executive officer of Tourism Tasmania since early 2013. Since that time, John has led a team that has contributed to Tasmania becoming a leading destination brand in Australia and beyond. Under John's leadership, Tasmania has continued to evolve its brand and positioning in the domestic and international marketplaces to become a highly desirable travel destination. Tasmania has enjoyed strong growth in visitation and visitor value during the period. John is leading the next phase of Tasmania's visitor economy evolution with a focus on driving yield, visitor dispersal and sustainability.
Prior to joining Tourism Tasmania, John has had an extensive career in senior executive positions in the tourism sector in Australia, over 20 years. Previous to his appointment at Tourism Tasmania, John was CEO at Tourism NT following senior appointments in his native Queensland. He was also a member of the Queensland Tourism Industry Council and he co-chaired the national Indigenous Tourism Working Group. John's contribution in the sector has extended to numerous board memberships and directorships including currently as chair of the T21 Steering Committee, overseeing Tasmania's visitor economy strategy implementation and also as a director of Business Events Tasmania. John is a graduate of the Australian Institute of Company Directors.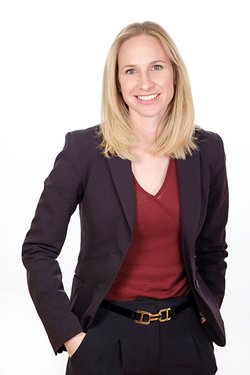 About Emma
Emma Terry is the Chief Marketing Officer for Tourism Tasmania. Emma is responsible for the delivery of Tourism Tasmania's marketing program to increase demand and grow visitor numbers to Tasmania.
A passionate Tasmanian, Emma has been marketing the State in the national and international market for the past 20 years. Emma's experience ranges across a wide range of industries from marketing consulting, IT, engineering, energy, media, transport, fast moving consumer goods and tourism.
Prior to joining Tourism Tasmania Emma has held a number of senior marketing positions within the government and private sector, including at Entura (Hydro Tasmania) as Director Strategy Sales and Marketing, and Federal Group as Group Manager Customer and Strategy. Emma has also held a number of Board positions and is the Chair of SHE, a domestic violence counselling service.