Lesley Hughes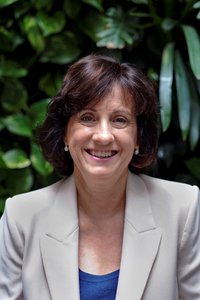 Icons at Risk: Tourism in our Changing Climate
Ok, it's time to face the facts and start dealing with the reality. Climate Change is real and its already having an affect on our industry.
The independent Climate Council last year released 'Icons at Risk: Climate Change Threatening Australian Tourism' report indicating Australia's tourism is the 'most vulnerable and least prepared' of all Australian industry sectors in responding to the threat of climate change due to our dependence upon our natural environment.
Australia's iconic beaches, wilderness areas, national parks and the Great Barrier Reef are the most vulnerable hotspots, while our unique native wildlife is also at risk, as climate change accelerates.
Recent bushfire events have shown Tasmania is not immune to the threat of climate change, and the risk posed to our tourism industry.
The Tasmanian tourism industry is heavily dependent on our natural environment and we all share a responsibility to consider strategies and opportunities to reduce our own carbon footprint, while preparing for our changing climate.
But all is not lost - Lesley Hughes is one of Australia's leading climate change experts and a global authority on adaptation strategies. She'll step us through the science, where our risks lie and what we can do as an industry and as individual operators in adapting to the affects of a changing climate.
About Lesley
Professor Lesley Hughes is a Distinguished Professor of Biology and Pro Vice-Chancellor (Research Integrity & Development) at Macquarie University. Her research has mainly focused on the impacts of climate change on species and ecosystems.
She is a Councillor with the Climate Council and former federal Climate Commissioner and former Lead Author in the IPCC's 4th and 5th Assessment Report. She is also a Director for WWF Australia, a member of the Wentworth Group of Concerned Scientists, the Director of the Biodiversity Node for the NSW Adaptation Hub and a member of the expert advisory committee for Future Earth Australia.