Rob Dougan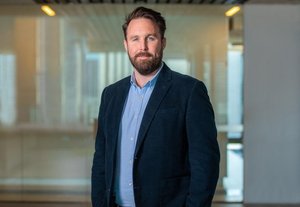 The Recovery of Inbound Tourism to Australia in Real Time
Tourism Australia's Head of Research and Insights, Rob Dougan, will share the very latest market trends and data on the recovery of inbound tourism to Australia.
Which markets are recovering stronger than other? Who is coming, and what experiences are they seeking? What is the outlook for China?
What are Tourism Australia's expectations for the next 12-24 months as global travel continues to recover through uncertain economic and political conditions?
For operators specialising in the inbound market, this is a must-see briefing from the man with all the numbers and intel.
About Rob
Rob Dougan is Executive General Manager - Strategy and Research for Tourism Australia. Rov is tasked with setting the organisation's objectives, devising strategies to help achieve them, and ensuring that Tourism Australia and the tourism industry have the right data to make those decisions and understand their impacts.
Before Rob joined Tourism Australia he was the Head of Strategy at Clemenger working on a range of brands including Tourism Australia for six years. Rob penned Tourism Australia's brand vision in 2013 and led the strategy on the Restaurant Australia, Aquatic and Coastal, Undiscover, and Aussie News Today campaigns. In his 15 year career in advertising Rob has worked across a large range businesses including several travel brands such as easyJet, Helloworld, Virgin, Qantas and Tourism Tasmania.