Charlie Phillips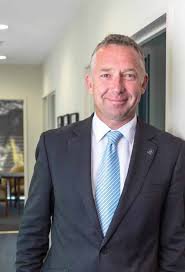 Is the Grass really Greener? Insights from across the ditch.
'If only we were more like New Zealand.'
'Gees, the Kiwis do tourism well'.
'You should look to New Zealand and how they're managing their visitor growth'!'
If you've been around Tasmanian tourism for any period of time you will have heard a comment like this once, twice, or maybe a million times!
For decades Tasmanian tourism has been compared to New Zealand and the opportunities to replicate some of their success in emerging as one of the world's premier visitor destinations.
Charlie Phillips is in a unique position to offer some insights into these questions as a Tasmanian, who returns regularly to the State, and also as one of the key drivers in the growth of tourism in his adopted country, as CEO of New Zealand's premier tourism and hospitality training college.
What does he think the KIwis do well and how? What are some of the challenges they're now experiencing as a destination and where does he see parallels with his observations of Tasmania? What opportunities does he see for Tasmania to learn from the New Zealand experience.
About Charlie
Originally from Tasmania, Charlie has been CEO and a Director of Queenstown Resort College since 2008 – New Zealand's Premier multiple Award winning Tourism & Hospitality Management College.
Prior to this he spent 12 years in the Tourism Industry where he was General Manager of Europcar New Zealand. He moved to the education sector as he understood the 'depth' issues within the tourism workforce, and QRC helps address this. Charlie is currently on the Board of the Queenstown Chamber of Commerce (past Chair), Board member for Wakatipu High School and Chairman of Study Queenstown.