Tom Windsor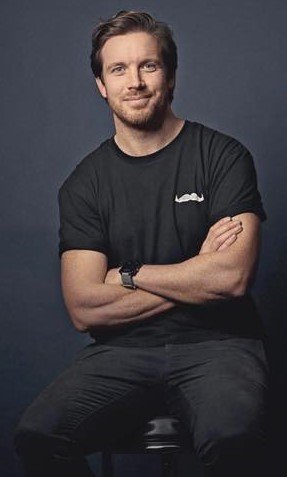 Managing Mental Wellbeing. An Employer's Perspective
Tom Windsor is not a mental health professional, but a young Tasmanian business owner determined to drtive culture change in recognising and managing mental wellbeing.
Tom will share his story around mental health, and the insights he's learned about processes and procedures all managers and business owners should consider in identifying and responding to mental health risks within their workplace.
He will share the inspiring story about 'Mobart Mo Bros' - and their drive for improving awareness of men's health.

About Tom
Born and bred in Tasmania, Tom has been the Captain of the "Mobart Mo Bros" for the past 15 years championing a new face of men's health through a moustache, engaging their community and inspiring positive change.
Having been the highest Movember Fundraising team in Australia for the past 5 years, Tom was named as the Tasmanian Local Hero 2020 recipient as part of the Australian of the Year Awards. As a local business owner of Coverall Security whose biggest clients are MONA and the Airport, it has been a challenging year in business and one where the importance of looking after each other locally has never been more important.
While a lover of travel, Tom lives a few blocks from where he grew up with his wife and young family and as a passionate Tasmanian loves nothing more than enjoying the best of Tassie.