Rebecca White & Paige Rowett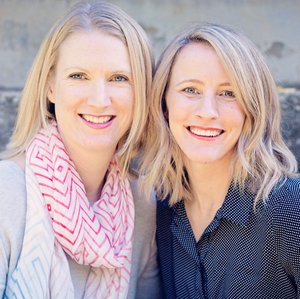 Tell and Sell your Tassie Story on Social Media the Right Way
9:00am - Wednesday, 9 May
Social Media is a fantastic channel to tell your brand's story and attract more customers. However, with organic reach getting harder and harder to influence, social media newsfeeds are the new battleground for brand awareness and engagement.  So while you may have the best story in the world, if you don't share the right content on the right social channel in the right way, no one will see it, and your efforts on social media will be wasted. 
In this strategic, yet practical workshop, we share the latest in best practice social media strategy to help you win the newsfeed battle. You will learn what type of content to create and share (and also NOT share!) on social media to attract and convert more of your Ideal Customers, help secure newsfeed leverage for your brand and increase the chances of your content being reshared by bigger, influeintial tourism brands online.
You'll also learn how to quickly and easily create engaging photos and videos to post on your social media channel, including live video broadcasts.  You'll come away understanding the 3 things you must optimise on every social media post to help make sure they can be seen and engaged with by more people online. Finally, we'll cover 4 Facebook Ads you could consider running in your business to grow your enquiries and bookings!
The Art of Managing your Brand Reputation on Social Media + Review Websites to Breed Raving Advocates
11.00am - Wednesday, 9 May
The success of a tourism business is at the mercy of its customers; and the fastest way to business success is breeding more brand advocates. Review websites and social platforms are increasingly the go-to space for your advocates to sing praises and haters to vent frustrations. Your prospective customers spend a great deal of time flicking through and analysing social media brand pages and review website listings in the initial planning stages of their upcoming holiday, which is why tourism brands must proactively work in this space.
In this strategic and practical masterclass, we share a proven formula for identifying and responding to offline and online reviews and feedback, using helpful online tools, to turn your brand haters into raving advocates.  You will also learn how to encourage happy customers to become brand advocates, with advice on how to motivate the sharing of reviews, photos and videos of your experience during and after their visit to garner more trusted brand mentions online. Finally, we'll finish with a proactive approach to reputation management, with key social customer service and sales tactics.


About Rebecca
Rebecca is a tourism industry marketing specialist, and has extensive knowledge and hands on experience of the marketing opportunities (and also the challenges) tourism businesses face.
After a decade with the South Australian Tourism Commission, for the last 5 years, Rebecca has helped tourism businesses and destination marketing organisations around Australia grow their profits and visitor numbers through her consultancy work, Tourism eSchool and speaking at industry events.
Content marketing is Bec's specialty; she loves showing the tourism industry how to get their customers to help market their businesses and regions by creating and sharing great content online.
About Paige
Paige is a degree qualified marketing strategist with 13 years' experience, and has specialised in tourism marketing for the past 8 years.
Through her experience in public & private sector roles, and as an independent tourism marketing consultant, Paige has worked with dozens of tourism operators and destination marketers across Australia to develop and implement strategic marketing tactics to drive growth and sustainability.
Paige offers a fresh, highly strategic and jargon-free approach to tourism marketing, and whilst she works with clients across all aspects of digital marketing strategy, she's honed her skills specifically in customer advocacy, website marketing, blogging & search engine optimisation.