Dewayne Everettsmith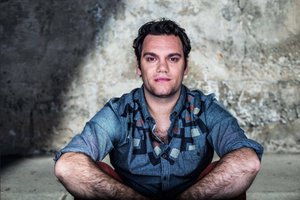 Providing a profound cultural experience unique to Tasmania

Join Dewayne Everettsmith for an exchange of stories and cultural understanding about Tasmania's deep, rich Aboriginal heritage.
This workshop was unquestionably the highlight of last year's Tasmanian Tourism Conference, and had a profound impact on all who participated.
We're delighted to welcome Dewayne back to this year's conference to repeat the sessions with this year's delegates. The Workshop will be repeated twice throughout the Workshop day and we urge all delegates who did not attend Dewayne's session last year to try and make one of this year's two sessions.
About Dewayne
mina-nina is an indigenous owned tourism and events business offering profound cultural experiences unique to Tasmania.
mina-nina hopes to inspire cultural connection through emotions and feelings in an environment where we all feel safe, empowered and responsible.
They create pride in our ancient culture by moving forward in the spirit of reconciliation encouraging all peoples to share our amazing history and culture.

Dewayne Everettsmith's voice has taken him around the world.
When invited to write a song to celebrate Australia's natural wonders, he had no idea the track, It's Like Love, would make him the voice of Australia. Dewayne's song was chosen as the soundtrack to Tourism Australia's international advertising campaign, transporting him from his day job as an Aboriginal health worker into the limelight as a touring performer.
Dewayne's roots are deeply connected to the Aboriginal communities of Tasmania and southeast Victoria, which explains the origins of his unique musical style. His debut album also features the first commercial recording of a Tasmanian Indigenous language song.