Linda Manaena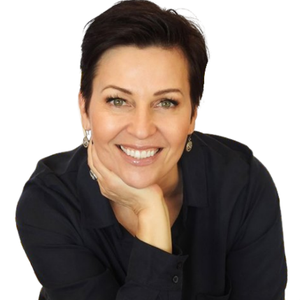 Rocking Your Resilience
Resilience might seem like a bit of a buzzword but, regardless of where we are in our lives, being resilient is critical to our ongoing health and wellbeing. Our lives are constantly changing and can throw us curve balls. While many may think 'we're either resilient or we're not', research shows that resilience is a dynamic state that changes according to the way that we respond to each challenge we encounter.
In this workshop, you'll learn seven critical steps to building resilience and take a self-assessment to see how your resilience stacks up, then complete your Resilience Action Plan so you can easily handle challenges that come your way.
Monday 15 August, 1:30pm-3:00pm, Hotel Grand Chancellor Launceston
About Linda
Linda Manaena, Co-CEO of LeaderLab Global, is on a mission to amplify humanity in leadership. With more than 20 years of leadership experience, Linda works with leaders to help them create an inclusive environment to get the best out of their teams.
Linda says that the road to leadership success is in understanding self and others - how we communicate, connect, and collaborate with character. She works with leaders and teams spanning 10 countries to build their level of psychological safety, emotional intelligence, resilience at work, compassionate candour, and to consciously show up for each other in the most resourceful and accountable ways.
Linda is an accredited 4 Stages of Psychological Safety™ Practitioner, Extended DISC® Accredited Behaviour Practitioner, Resilience@Work® Accredited Practitioner, Genos® Emotional Intelligence Practitioner and Meta Dynamics III Trained Facilitator.