Kristin Dunne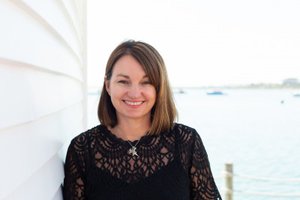 Making a Positive Impact through Regenerative Tourism
Since Covid forced us all too reset our values and aspirations, the concept of Regenerative Tourism has become a common theme in destination planning and tourism management.
What exactly is Regenerative Tourism? And how can it be applied in a practical sense, and what does it mean for an operator trying to run a profitable business?
Kirstin Dunne pioneered the application of regenerative tourism principles in destination planning.
As CEO of Tāpoi Te Moananui ā Toi / Tourism Bay of Plenty Regional Tourism in New Zealand, Kristin launched in 2019, 'Te Hā Tāpoi/The Love of Tourism' - a transformative approach to industry and destination planning centered on the value of growing tourism for locals sake, and grounded in the principles of regeneration.
Advocating for regenerative tourism outcomes before Covid seemingly caused the rest of the world to click on to the movement, Kristin has now become a global authority on regenerative tourism, with 'Love of Tourism' recognised as a model in contemporary tourism management for many destinations across New Zealand, Australia, and beyond.
Now out of her role with Bay of Plenty, Kristin will candidly share with Tasmanian tourism stakeholders her insights into the challenges for any destination in adopting a Regenerative Tourism - or Positive Impact - agenda. The importance of leadership in this space, and how we ensure this movement remains relevant and practical for small business operators and local communities.
About Kristin
Kristin holds a Bachelor of Business Studies (Marketing Major) and is a Fellow of Marketing (UK, NZ).
Kristin has a professional background in media, finance, telecommunications and IT&T, before serving as Tumuaki | Chief Executive for Tāpoi Te Moananui ā Toi | Tourism Bay of Plenty from 2016-2021.
Kristin is now working with global travel and tourism advisory services, The Miles Partnership.