Kirsten Galliott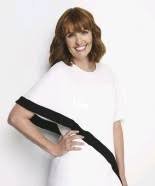 Trends in Travel and Opportunities for the Tourism Industry
As Editor-in-Chief of the QANTAS Magazine, Kirsten Galliott lives and breathes travel.
The publications she produces every month are read by hundreds of thousands of Qantas passengers throughout Australia and the world. Kirsten must have her finger on the pulse of current and emerging trends in travel as much as any person in the country.
Kirsten recently settled in Tasmania, and will be joining us at the Tasmanian Tourism Conference to share some of her unique insights on the domestic and international tourism recovery out of Covid, what customers are seeking, and the big opportunities she sees for a destination like Tasmania.
About Kirsten
Kirsten is a senior media executive with more than 20 years' experience in newspapers, magazines, television and radio.
Her impressive career includes three years as Editor for much-loved fashion magazine InStyle fashion, 10 years at Fairfax Media, editing everything from Sunday Life magazine to the (sydney) magazine media group, as well as a presenting stint on Channel 7's Sunrise.
As Head of Content, Travel & Luxury, for Medium Rare Content Agency, Kirsten serves as Editor-in-Chief of the flagship QANTAS magazine and Travel Insider, and also oversees the Jetstar in flight magazine.