Dr. Ken Chapman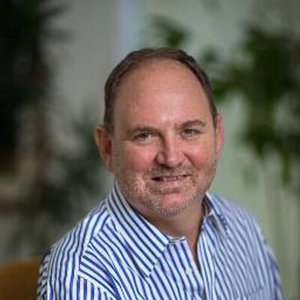 2019 Tasmanian Tourism Conference 'Legends of Tourism' Address
A highlight of the annual Tasmanian tourism conference is the opportunity to meet and hear from some true legends of tourism from across Australia and overseas.
Over recent years delegates have heard from some of the most significant names in Australian tourism, including:
Paul Caves (Founder of Sydney Bridge Climb),
Alla Wolf-Tasker (Godmother of Australian Agritourism as the founder of The Lakehouse, Dayelsford),
Rachel Argaman (CEO of TFE Hotels),
Darrel Wade (Founder of Intrepid Travel),
Grant Hunt (Founder of Anthology)
Lisa Choegryl (Tiger Mountain Pokhara Lodge
This year, we're set to hear from another 'Legend of Tourism', the founder of the iconic Cairns Skyrail, Dr Ken Chapman.

About Ken
It is one of Australia's most celebrated and awe-inspiring experiences, and we're going to hear from the man who made it happen.
Cairns' Skyrail Rainforest Cableway is an iconic Australian experience and globally recognised as one of the most outstanding examples of sustainable commercial tourism in a world heritage protected area.
The uniqueness of the Skyrail experience is epitomised by the purpose built gondolas that offer a sustainable birds-eye view of North Queensland's World Heritage Listed tropical rainforests - a living natural wonder whose prehistoric ancestry is some 60 million years older than the Amazon.
Dr Ken Chapman's family made the Cairns Skyrail a reality, in the face on immense odds and challenges.
Ken is passionate about tropical rainforests, their protection, preservation and value to the international community as a scientific, recreational and educational resource. He has also become one of the world's leading authorities on cableway technology, advising on cableway projects across the globe.
With Tasmania set to embark on our own cableway project within a world heritage area at Cradle Mountain, along with proposals for kunanyi and Mt Roland, its timely to bring Ken back to Tasmania to share his insight's on creating a truly sustainable and exceptional cableway visitor experience.