Leigh Carmichael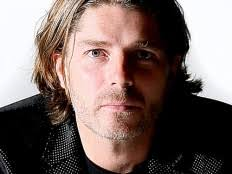 Dark Tales
We've been trying to get Leigh onto the Tasmanian Tourism Conference program for years, but its always just a little too close to the start of Dark Mofo.
But this year's he agreed to free up a day to come up and talk about, well, whatever he likes!
Expect a bit about the evolution of Dark Mofo, this year's festival program, Macquarie Point, installations in the far South (maybe!), and whatever else he might be up to at the time!
About Leigh
Leigh Carmichael is Creative Director of Mona's DarkLab & Dark Mofo festival. He is a current board member of the Australia Council for the Arts. He has worked as part of the leadership and development team at the Museum of Old and New Art for the past 15 years. He is a advocate for increased participation in the arts and cultural activity and is passionate about new work, creative risk and its power to transform individuals and communities