Jennifer Vandekreeke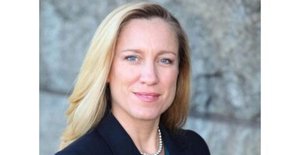 Defining Your Hospitality Brand
In this interactive workshop, you'll get hands on as we work to define what makes your tourism offering unique in the Tasmanian market, and then develop your "brand plan on a page". You'll come away with your unique story (aka brand positioning) and ways that you can bring that story to life across your marketing efforts and your customer and/or guest touchpoints.
Monday 15 August, 11:00am-12:30pm, Peppers Silo Hotel Launceston
About Jennifer
Originally from the US, Jennifer moved her young family to Australia in 2011 to launch the Carnival Cruise Line brand Down Under. In 2021, she came to her senses and left the cruise industry to pursue her true passion – wilderness travel - and joined the NRMA Expeditions team leading the charge on all things commercial and guest experience as Executive General Manager – Customer. Jennifer brings with her over two decades of experience working with global tourism brands such as Club Med, Seabourn Cruises and the Biltmore Hotel in the US, Europe and South America. When she's not working, you'll find her on the trails…and she would love to hear any recommendations on new trails to explore in Tasmania.