Howard Cearns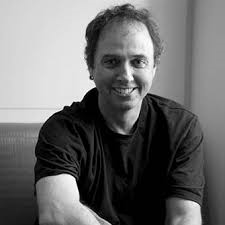 'It's about the little things'. The Little Creatures Brewing Story
Howard Cearns
Howard Cearns is co-founder of Little Creatures – Australia's disruptive craft brewing start-up that made 'boutique' a thing to be valued, leading the way for the craft beer phenomenon sweeping Australia today.
A successful branding and design creative, Howard and some entrepreneurial beer-drinking mates were determined to brew and popularise in their native Western Australia a rich hop-driven Pale Ale like the ones they so enjoyed in America, and completely unlike the traditional draught beers generated by Australia's brewing monoliths.
Wanting their beer connoisseurs to be able to take in the true sights, sounds and tastes of a brewery, they also set about transforming an old shed on the water's edge in Fremantle into a brewery and beer hall unlike any other in Australia. Opening in 2000, The Great Hall, has become the gold standard for Australian foodie experiences with visitors surrounded by tanks, brewers getting around in high vis and the unmistakable aroma of beers mashing in.
Howard will share the inspiring Little Creatures story with the 2019 Tasmanian Tourism Conference, showing you how blending a great product with an amazing visitor experience challenged and ultimately transformed one of Australia's biggest industries, and what he and his mates learned through the process about the value consumers place on quality and authenticity.