Brett Torossi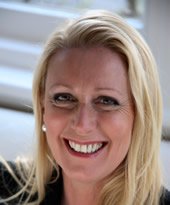 HostPlus 2019 Tasmanian Tourism Conference Key Note Address:

Your Tasmanian Experience: Making it Happen

Pioneer, industry leader, visionary, Offical Tasmanian Tourism Champion - Brett Torossi is a legend of our industry.
From her visionary Avalon Coastal Retreat pioneering premium tourism in regional Tasmania, to placing a pod on top of her inner city office building, Brett is renowned for her innovation, can-do attitude, positivity and fierce loyalty to the Tasmanian brand.
She is also respected and admired across the Tasmanian community for her commercial nous and leadership as a company director and industry advocate.
To open the 2019 Tasmanian Tourism Conference, we've asked Brett to share her story. Her experiences in Tasmania over two decades, her approach to creating 'Amazing Tasmanian Experiences', and her vision for the future of our industry.
About Brett

Brett is the chair of Tourism Tasmania's Audit Finance and Risk Committee and a member of the Premier's Visitor Economy Advisory Council.
She is founder, owner and managing director of New Ground Network.
As a respected property developer and businesswoman, Brett focuses on creating and developing properties that are innovative, sustainable and commercially successful.
Brett's other board appointments include; director, Wallis Watson Capital Ltd; director, Avalon Coastal Retreat Pty Ltd; director, Tasmanian Development Board; chair, Tasmanian Heritage Council; trustee, Tasmanian Museum and Art Gallery; chair, Tasmanian Museum and Art Gallery Audit Committee; state chair, International Women's Forum, and director of the National Board of Creative Partnerships Australia.