Emily Briffa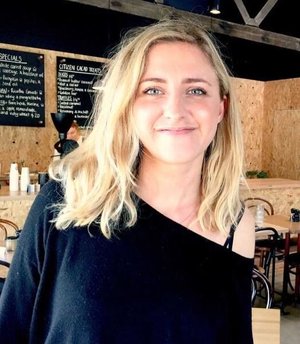 The 2022 Spirit of Tasmania Tourism Conference Key Note Address:


Tackling Tasmanian Employment The Tasmanian Way: Creating Positive Social Change Without Changing Your Daily Routine
When we started thinking about someone working across Tasmania's visitor economy who was best positioned to deliver the key note at this year's conference, we just couldn't go past Emily Briffa.
Emily embodies 'Positive Impact' in the way she has structured her business, her attitude in tackling some of Tasmania's deepest challenges, and demonstrating how you can deliver great experiences, with talented Tasmanian employees, while making a positive impact in the community.
Emily will share the story of Hamlet. The inspiration, the business case, and her experience in training and supporting disadvantaged and marginalised Tasmanians into meaningful hospitality careers.
She'll also outline opportunities she sees for other tourism and hospitality businesses to adopt some of her own successful strategies in addressing their own workforce challenges.
About Emily
Emily Briffa is the founder and CEO of Hamlet - a catering and hospitality business in South Hobart.
Arriving in Hobart in 2016, Emily was confronted by the scale of entrenched unemployment in the Tasmanian community.
Leaving her own career as a chef, Emily established Hamlet, a thriving not-for-profit social enterprise that provides practical work experience and hands-on training placements to people who face employment barriers such as limited English, long-term unemployment, or the presence of a mental or physical disability.