Bernard Dwyer & Anne Greentree
Gearing Up and Getting Ready for Our New Spirits
Right now, over in Europe, the first of our two new purpose-designed and built, 40% larger, Spirit of Tasmania ships is fast taking shape.
When 'Spirit 4' arrives in Devonport next November it will be a game-changer for regional Tasmanian tourism, with unprecedented capacity, increased high vehicle decks for the important caravan and camper market, and an exciting new visitor experience crossing Bass Strait.
In this breakout, Spirit of Tasmania CEO, Bernard Dwyer, will share further details on the design and fit-out of the New Spirits, the move to Geelong, and the expectations for visitor arrivals when the New Spirits take to Bass Strait from late 2023.
Anne Greentree will then share details of work currently being undertaken by the Tasmanian Government on what the State needs to consider in getting ready for the New Ships, especially the need for investment in regional camping, caravanning and RV infrastructure.

About Bernard
Bernard Dwyer is Managing Director and CEO of TT Line Pty Ltd, operators of the Spirit of Tasmania.
Bernard has a varied background in tourism, finance, professional services and ICT.
Before being appointed MD of TT Line, Bernard served as Director of Tourism for Federal Group, and General Manager of Wrest Point.
Bernard serves as a Director and past-President of Interferry, the global association of Ferry Operators, and is a long-term Director of Tourism Industry Council Tasmania.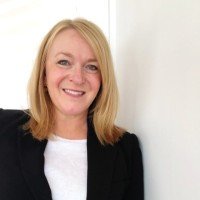 About Anne
Anne Greentree has over 20 years in tourism and national park experience at senior and executive levels in Queensland Government. Anne has a Masters in Business and Technology from the University of New South Wales and was Vice-President of Business Strategy and Marketing for a small US-based technology company specialising in customer-facing technology for the outdoor and recreation industry in the North American and Asia Pacific markets.
Anne is currently Director of Visitor Economy Strategy for the Tasmanian Government, working across all agencies of government in progressing the priorities of the T21 - Tasmanian Visitor Economy Strategy.