Bianca Welsh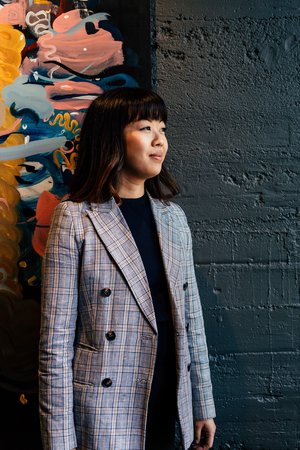 TICTs Key Note Address - Bianca Welsh
The Queen-Bee of Northern Tasmania Hospitality, our Minister's Tourism Young Achiever for 2019, and a passionate advocate for mental wellbeing in the workplace, Bianca Welsh will deliver TICTs Key Note Address to the Hobart Tasmanian Tourism Conference.
Bianca will speak on her aspirations for Tasmanian tourism through the 2020s, responsible workplaces, and her vision for hospitality and tourism careers in Tasmania.
About Bianca.
Bianca Welsh is a co-owner and restaurateur of Stillwater Restaurant and Seven Rooms and Black Cow Bistro. She has grown up in Launceston and is passionate about promoting this island state, in particular how great Launceston is to live and prosper. Her business acumen has seen her be awarded some great recognition in her time such as Young Restaurateur, Young Professional of the Year and the Tourism Minister's Young Achiever of the Year.
With a strong approach to her businesses in the mental wellness area she is often discussing this on podcasts and given public speeches about the importance on workplace culture and how good mental health can transform a workplace.
Bianca is community focused currently sitting on three boards, including the TNT she is the Chair of Design Tasmania and a director for Launceston Chamber of Commerce. In addition, you'll see her spruiking the hospitality industry as a career and is often in High Schools providing information on the industry and career pathways, interview tips and being job ready. She thoroughly enjoys being part of the TNT and to be a part of the vibrant and exciting tourism industry we have here.