Ali Uren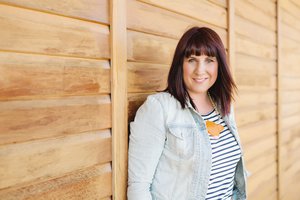 Planning for Service Success Workshop
Ready to step up your service delivery? Join Kiikstart for a transformational workshop addressing your back-end operations that will get you on your way!
The session:
To deliver an exceptional and consistent customer experience, our front-of-house is only part of the picture; the work begins with our behind-the-scenes operations.
In this interactive session, you'll be given the tools to self-assess and reflect on your current operations. You'll also start a smart planning process that minimises risk and maximises success for your business.
You'll leave the session feeling energised and equipped with the tools to implement real change in your business.

About Ali
Ali is the director of Kiikstart, a boutique coaching service for people in the tourism, hospitality and lifestyle sectors. At Kiikstart we challenge the status quo, and help to develop businesses that are commercially viable, visionary, and globally aware. Over the past 12 years she's presented to audiences around the country, worked with more than 50 national and international businesses, and privately coached more than 2000 people to achieve measurable, valuable outcomes in career and business.