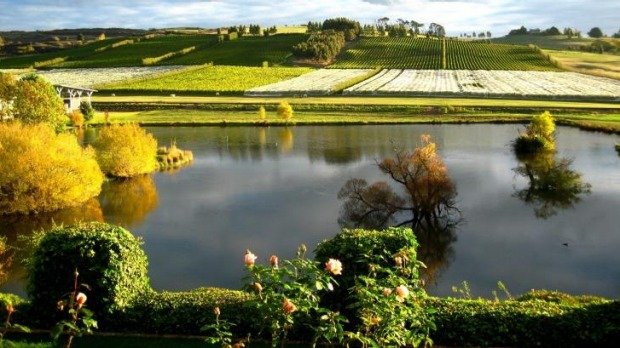 Enchanted. It's a conference dinner. But not really.
'Enchanted ' is the ultimate Tasmanian tourism industry networking event celebrating all that is great about Tasmania and our tourism industry.
Held in the middle of the Tasmanian Tourism Conference, with an exciting and creative theme and venue within the Launceston area each year, 'Enchanted' is all about networking and enjoying the company of tourism friends and colleagues.
Fine food and beverages showcasing Tasmanian produce, in a relaxed environment designed to encourage networking among conference delegates and presenters, 'Enchanted' is a fantastic way to meet new industry friends while catching up with old ones.
Enchanted 2020 will be held on the lawns of Tasmania's iconic Josef Chromy Wines.
Join us for 2.5 hours of (socially distanced) networking, a BBQ dinner, some slow tunes, and wine. Lots of wine.
All we need is a beautiful mild Spring evening and we're in for an 'Enchanting' evening.
McDermott's Coaches are doing the driving - with pick up and collections from the Launceston CBD and inner-city hotels.
Highlights of past 'Enchanted' nights.