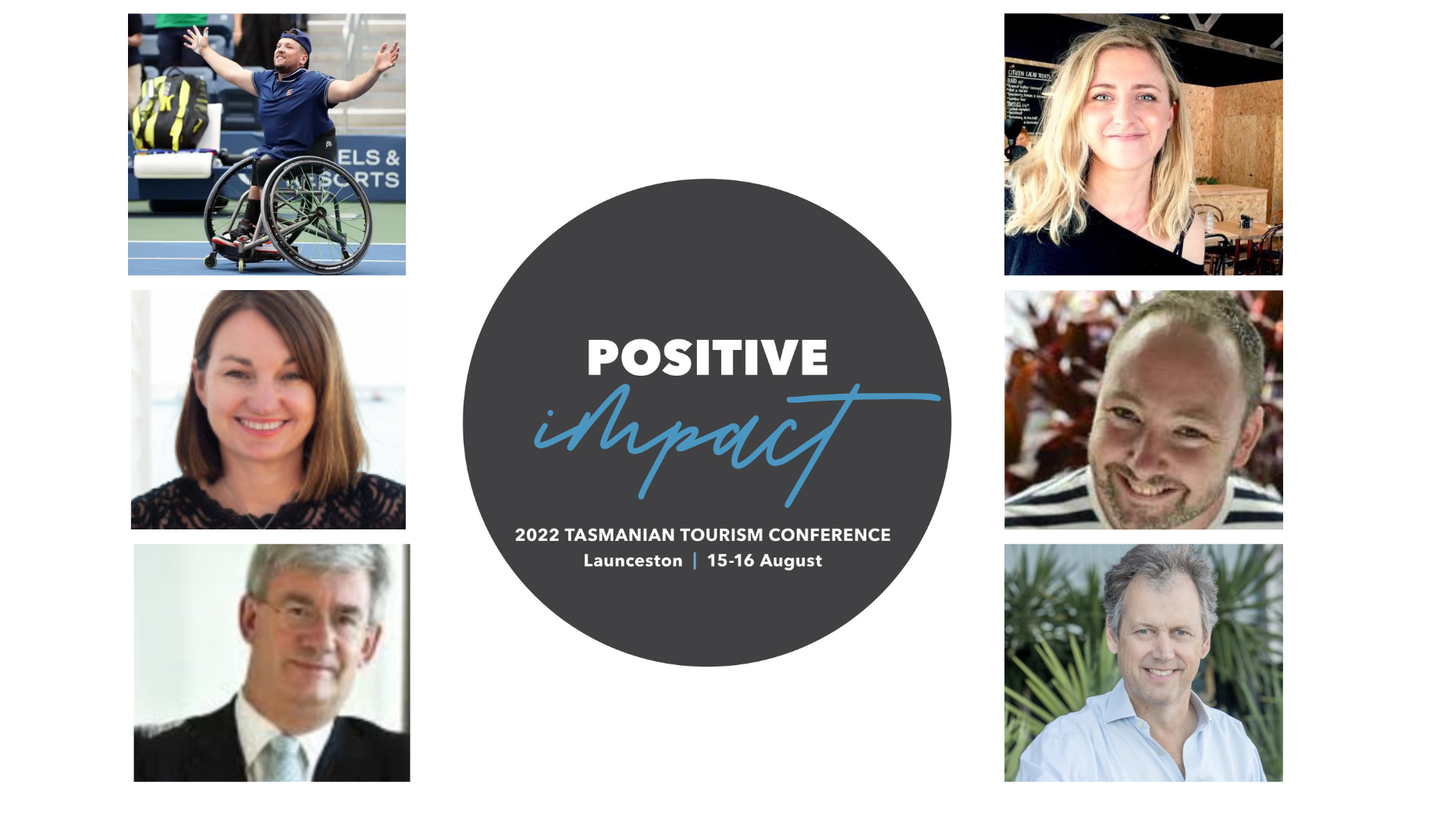 Tuesday 16 August 2021 - Country Club Launceston
Introducing the Positive Impact Agenda for Tasmanian Tourism
Updates and insights on the tourism outlook from industry leaders, economists and destination marketers
Deep-dive into the critical priorities, opportunities and challenges for Tasmanian tourism right now
Hear a little inspiration from some of the best and brightest thinkers in Tourism
Oh, and we've got the Australian of the Year joining us for what promises to be a volley and smash of pure inspiration
Click on the title for more information on the speaker and their session (profiles will be uploaded as provided).
Registrations & Coffee from 8.30am
Coffee cart supplied with thanks to Cumulus Studio
9.00am Positive Impact
10.30am - 11.00am Steadfast Taswide Morning Tea
Coffee and recovery snacks (the Berocca jugs will be back. Just in case.)
With thanks to Steadfast Taswide Insurance Brokers - official insurance partners of the Tasmanian tourism industry.


11.00am - 12.30pm Key Notes


The Iconic Tasmanian Tourism Conference Lunch
12.30pm - 1.30pm
In 2022 we're celebrating 40 years of Country Club Tasmania.
Proudly Sponsored by Federal Group.
1.30pm - 3.00 pm Breakouts
Choose your own adventure from one of three concurrent break-outs covering some of the most pressing priorities, opportunities, and challenges for the Tasmanian tourism industry and operators.
Session 1 (1.30pm - 2.15pm)

Session 2 (2.15pm - 3.00pm)


3.00pm - 3.30 pm TasVacations Afternoon Tea
Think sugar-hits, sugar-alternative hits, and other sustenance to get through the final big, last, blast!
With thanks to TasVacations


3.30pm - 5.00pm The Last Blast
Usually we try and incentivise you to stay for the last session. This year we don't need to. No one will want to miss this part of the program.
Followed by our Closing 'Legends of Tourism' Address:
Ready To Register?
Registrations for the 2022 Tasmanian Tourism Conference are Now Open!
Click here for details
Or click here to start registering.