2020 Tasmanian Tourism Conference: Call for Presenters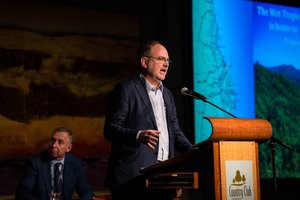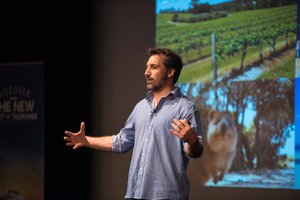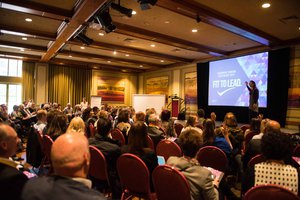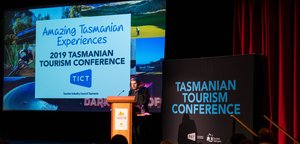 TICT is calling for expressions of interest to present at the 2020 Tasmanian Tourism Conference.
The Tasmanian Tourism Conference is the major industry development and networking event on the Tasmanian tourism calendar, and one of the largest annual tourism conferences held anywhere in Australia.
The conference is held to support and promote continual business development and innovation, and a strong and sustainable tourism industry for our State. The events attracts over 400 delegates across two-days, including key industry stakeholders, government representatives and tourism operators from all sectors and regions of the State.
The conference program always features national and international key note speakers on topical issues for tourism industry and operators, along with local Tasmanian speakers detailing current projects and strategies across the industry.
We also have a lot of fun - with great industry networking and our fantastic Enchanted.
Date and Location:
The 2020 Tasmanian Tourism Conference will be held on Thursday 6 and Friday 7 August at Country Club Tasmania in Prospect Vale (Launceston).
Conference Theme:
This year's Conference will be all about the launch of Tasmania's landmark tourism plan and industry strategy to guide our industry into the coming decade.
'T30' - the Tasmanian Visitor Economy Streategy 2030' is currently being developed by the Tasmanian Government in partnership with the tourism industry, through Tourism Industry Council Tasmania.
Consultations with industry, government and community stakeholders have been underway across Tasmania for the past 6-months, and will continue right up to the official launch of the strategy, slated for the Conference in August. 'T30' will add the next chapter to Tasmania's long-standing and highly successful 'Tourism 21' partnership approach between industry and government to destination management and tourism planning, that has seen Tasmania experience great tourism success over the past two-decades. For more information on T21 and the new T30 strategy, visit www.t21.net..au.
While the plan is still very much a work in progress, we know some key themes are emerging through the consultations that will form the basis of the final strategy.
Perspective conference speakers and presenters are encouraged to consider contributions based around the following topics:
Continuing Tasmania's long-term tourism development as a high-yielding, experiential-based visitor destination
Positioning Tasmania as a destination of choice for the conscious traveller, and an environmentally-aware and sustainable industry in this era of climate adaptation
Supporting destinations and operators to grow year-round demand
Making our regional towns, touring routes and destinations the epicentre of a great Tasmanian touring holiday
Engaging more Tasmanians into the opportunities of a growing visitor economy, through training, workforce development and enterprise.
Identifying and developing the next generation of tourism industry leaders, entrepreneurs and innovators
Leveraging Tasmania's competitive strengths in nature tourism, premium produce and cultural activities sustainably
Communities that embrace visitation and share in the benefits it brings.
Engaging Tasmania's Aboriginal communities wanting to share their culture and land with visitors to our State.
We're also seeking contributions around key market trends for Australian tourism and travel, research insights, and contemporary business practices and skills for SME tourism businesses - finance and yield, marketing, ICT, staff recruitment, operations.
Call for Presenters:
TICT invites Expressions of Interest from industry stakeholders interested in contributing to the program as a presenter around these broad themes and topics.
There are three opportunities to contribute to the program:
Workshops
The workshop sessions held on Day 1 of the conference (Thursday 6 August) are intended to provide hands-on, practical opportunities for operators to look at key topics in greater depth, and take home advice, skills and resources that could be of immediate day to day benefit to their business. These workshops should be focussed on a particular tourism or business skill, such as marketing, distribution, business finance or sustainable tourism. They can also be on something completely bespoke and specific, like understanding Tasmanian wine (tastings!), or tips on work-life balance.
Workshops are 90 minutes long and address an audience of between 30 - 60 delegates.


Market Master Classes
Market Master Classes are designed to engage delegates on the current trends, priorities and challenges for a visitor market segment to Tasmania. These sessions should be designed to give a 'state of play' on a specific market segment, current trends and challenges in growing that markets, and practical tips on how operators can engage and grow their share of this market. Examples could include the growing caravanning market, priorioty export markets, cycling tourism, or business events.
Market Master Classes are 40 minutes long and address an audience of 30 - 60 delegates.


Breakouts
Breakouts form part of the Day 2 Plenary Sessions (Friday 7 August) and cover a highly relevant and topical issue for the Tasmanian tourism industry and broader Australian and Tasmanian visitor economy. This could be a major market trend, a key strategy or industry project, or a current pressing issue for the industry. These are keynote address style presentations to a general audience.
Breakouts will be run for 40 minutes and an audience of anywhere between 100 - 250 delegates.

Fees and Expenses:
TICT meets all travel expenses for our speakers, including complimentary registration for the day of the conference you are contributing to, and attendance at 'Enchanted'.
Speakers fees will be negotiated in exceptional circumstances.
Interested?
Simply complete this short EOI form outlining what you can offer the conference program and we'll be in touch.
Expressions of interest must be received by 31 March 2020
Any questions - please email info@tict.com.au