2019 Tasmanian Tourism Conference: Call for Presenters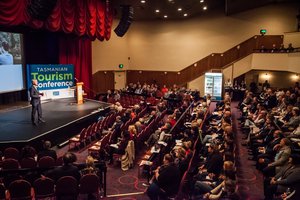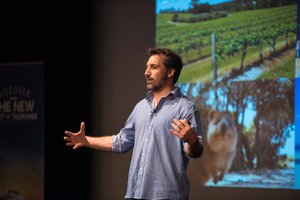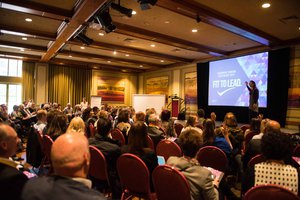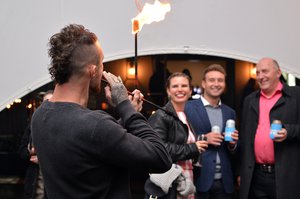 TICT is calling for expressions of interest to present at the 2019 Tasmanian Tourism Conference.
The Tasmanian Tourism Conference is the major industry development and networking event on the Tasmanian tourism calendar, and one of the largest annual tourism conferences held anywhere in Australia.
The conference is held to support and promote continual business development and innovation, and a strong and sustainable tourism industry for our State. The events attracts over 400 delegates across two-days, including key industry stakeholders, government representatives and tourism operators from all sectors and regions of the State.
The conference program always features national and international key note speakers on topical issues for tourism industry and operators, along with local Tasmanian speakers detailing current projects and strategies across the industry.
We also have a lot of fun - with great industry networking and our fantastic Enchanted.
Date and Location:
The 2019 Tasmanian Tourism Conference will be held on Wednesday 22 and Thursday 23 May at Country Club Tasmania in Prospect Vale (Launceston).
Theme:
The theme of the 2019 Tasmanian Tourism Conference is Amazing Experiences.
Tasmania is renowned for them.
Visitors to our State are constantly exposed to unforgettable and unique experiences unlike anywhere else in the world. From sipping whisky by the fire in a refurbished pump station in the middle of a deep wilderness lake, to grabbing a bag of the freshest apples from an honesty box on the side of a road - Tasmanian tourism is about delivering meaningful experiences that our visitors cherish.
But our industry is also about rewarding experiences for those of us who are a part of it - tourism is something people are drawn into for positive life experiences. Being in tourism should be fun, rewarding and exhilarating. This is why more Tasmanians are entering our industry as operators of their own unique visitor experiences, or starting their own career in a growing visitor economy.
At the 2019 Tasmanian Tourism Conference we are going to explore what makes a truly amazing experience - for our visitors, and for us - those of us make up our tourism industry.
We are going to hear from some leading tourism operators from across Tasmania and Australia who run truly unique and exceptional visitor experiences, while looking within at what makes our industry tick, and how we continue to make tourism a positive and rewarding experience for Tasmanians.
Call for Presenters:
TICT invites Expressions of Interest from industry stakeholders interested in contributing to the program as a presenter.
The theme is deliberately open to enable a wide range of tourism and business-relevant topics to be addressed through the prism of amazing experiences for our visitors, and our tourism operators.
There are three opportunities to contribute to the program:
Workshops
The workshop sessions held on Day 1 of the conference are intended to provide hands-on, practical opportunities for operators to look at key topics in greater depth, and take home advice, skills and resources that could be of immediate day to day benefit to their business. These workshops should be focussed on a particular tourism or business skill, such as marketing, distribution, business finance or sustainable tourism.
Workshops are 90 minutes long and address an audience of 30 - 60 delegates.


Market Master Classes
Market Master Classes are designed to engage delegates on the current trends, priorities and challenges for a visitor market segment to Tasmania. These sessions should be designed to give a 'state of play' on a specific market segment, current trends and challenges in growing that markets, and practical tips on how operators can engage and grow their share of this market. Examples could include the growing caravanning market, China, cycling tourism, or business events.
Market Master Classes are 40 minutes long and address an audience of 30 - 60 delegates.


Breakouts
Breakouts form part of the Day 2 Plenary Sessions and cover a highly relevant and topical issue for the Tasmanian tourism industry and broader visitor economy. This could be a major market trend, a key strategy or industry project, or a current pressing issue for the industry.
Breakouts will be run for 40 minutes and an audience of between 100 - 200 delegates.

Fees and Expenses:
TICT meets all travel expenses for our speakers, including complimentary registration for the day of the conference you are contributing to.
Interested?
Simply complete this short EOI form outlining what you can offer the conference program and we'll be in touch.
Expressions of interest must be received by 31 January 2019