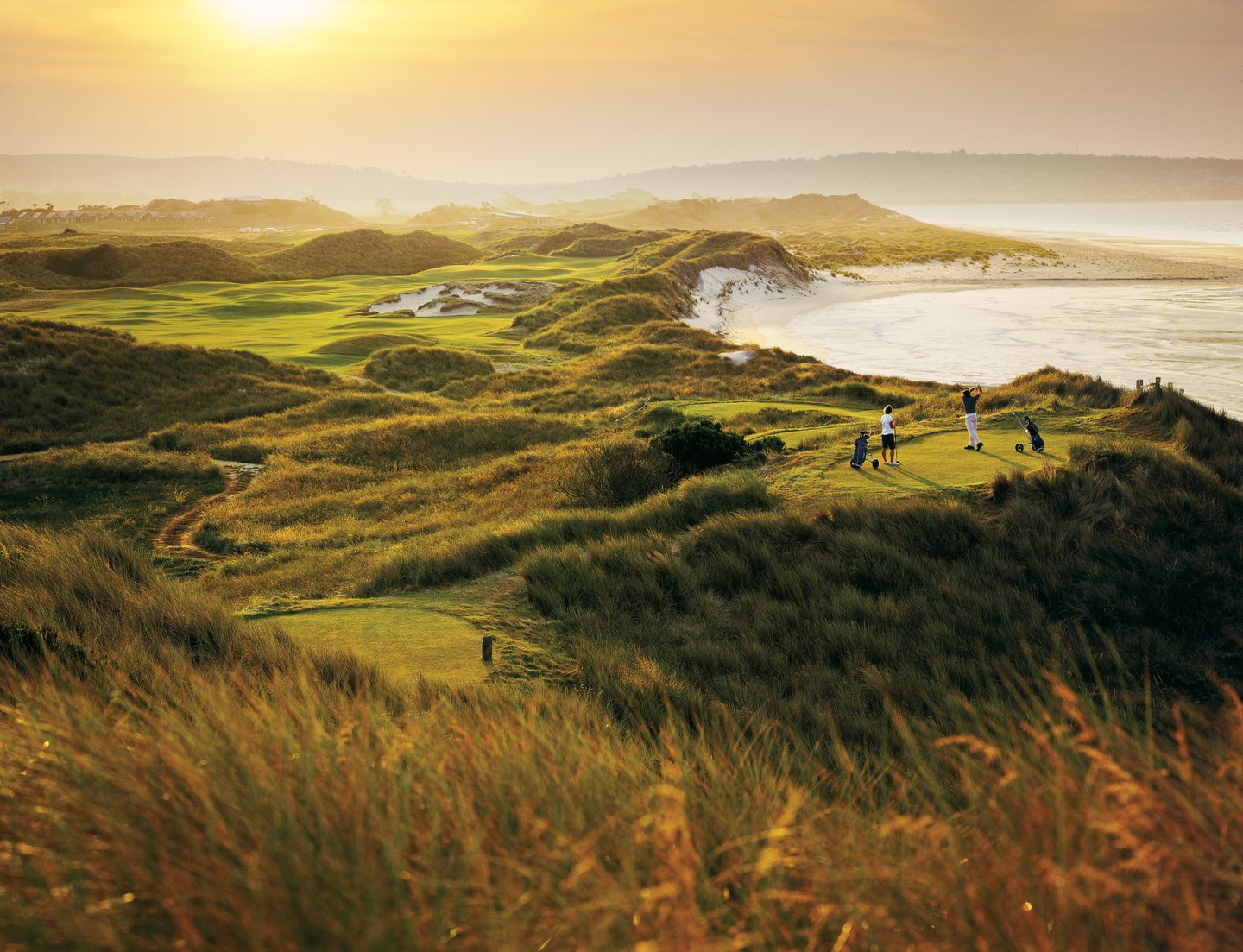 Fly boy Pete lands on his feet in Bridport
When he moved with family to Bridport in 2010 the removalist told Peter Barron he'd be ready to move them back to Brisbane after a couple of Tasmanian winters.
He's still waiting.
"I just love the place. I can't think of a better lifestyle for the family and opportunity for business."
The owner of Flinders Island Aviation, who also operates Unique Charters helicopter tours, is well qualified to make comparisons.
Born and bred in Brisbane, he's seen a lot of Australia, New Zealand and South East Asia through his continuing work as a business consultant trainer with a European car maker.
"Being at the end of the line it can sometimes take a while to make the connections when you're flying home, but that's a small price to pay.
"There are some really beautiful spots ...  islands, beaches , mountains just the countryside, but the attitude of the locals smiling and always willing to share their favourites  makes it a great community to live in ... or visit for that matter.
"Bridport itself, is well described as the village by the sea. It's got that village feel. The kids can ride their bikes down the street to get an ice cream. You might not allow them to do that in a city.
"They can walk to the beach and exercise on the fantastic walking tracks too."
Pete's connection with North East Tasmania was a love interest even before he fell in love with the place.
He met and married a Brisbane-based flight attendant, who'd grown up in the area. Rachel appreciated the sub-tropics and didn't intend returning south.
That changed after the birth of daughter number three. She found the perfect house perched above the ocean with an outlook to the Furneaux Islands, which were to become Pete's regular workplace.
Starting as a base level pilot was a salary tailspin for the corporate type, but he was committed to the path.
Succession to owner of the company was delayed, during which pouring drinks at the acclaimed Barnbougle Dunes Golf Links and a return to country hopping for his car dealers' training program didn't dent his determination.
He took control of Flinders Island Aviation Services, its two light planes and two landing strips at Lady Barron (the name just a happy coincidence) at the southern end of Flinders Island and Bridport in 2015.
"We don't just fly A to B. I always concentrate on the customer. If we spot a whale on the way I want to give the passengers a good look at it."
An Australia Post contract remains important, but less so.
"We've grown passenger numbers by 40 per cent and always try to tailor the experience to what they'd like rather than just what's needed."
The Service has become preferred transport for trekking companies doing tours on Flinders Island.
That helped open Pete's eyes to the potential for bespoke tours of his realm...  enter Unique Charters helicopter excursions.
"We can drop you and your loved one or small group on a beach or island for lunch or take in the wineries or our historic pub crawl including Pyengana and Weldborough."
Peter Barron is an unabashed enthusiast for his region. That removalist should give up the wait.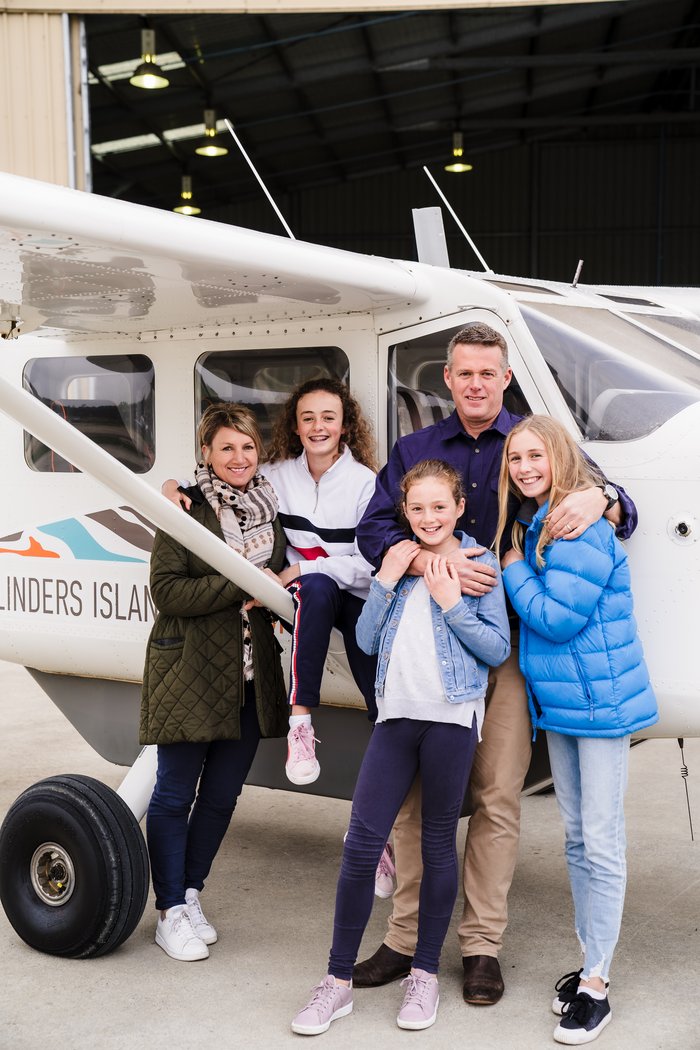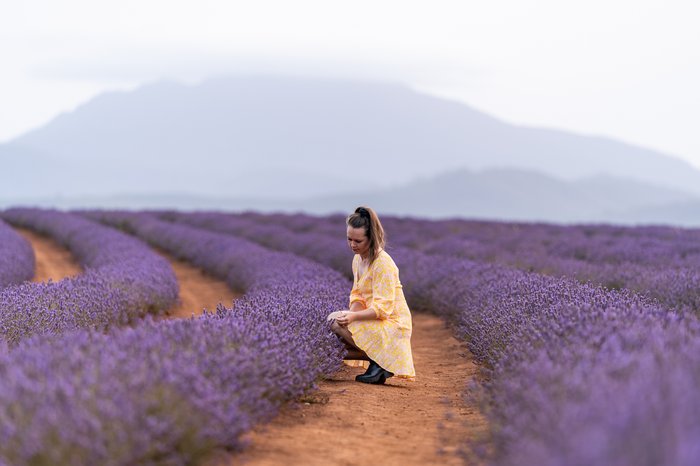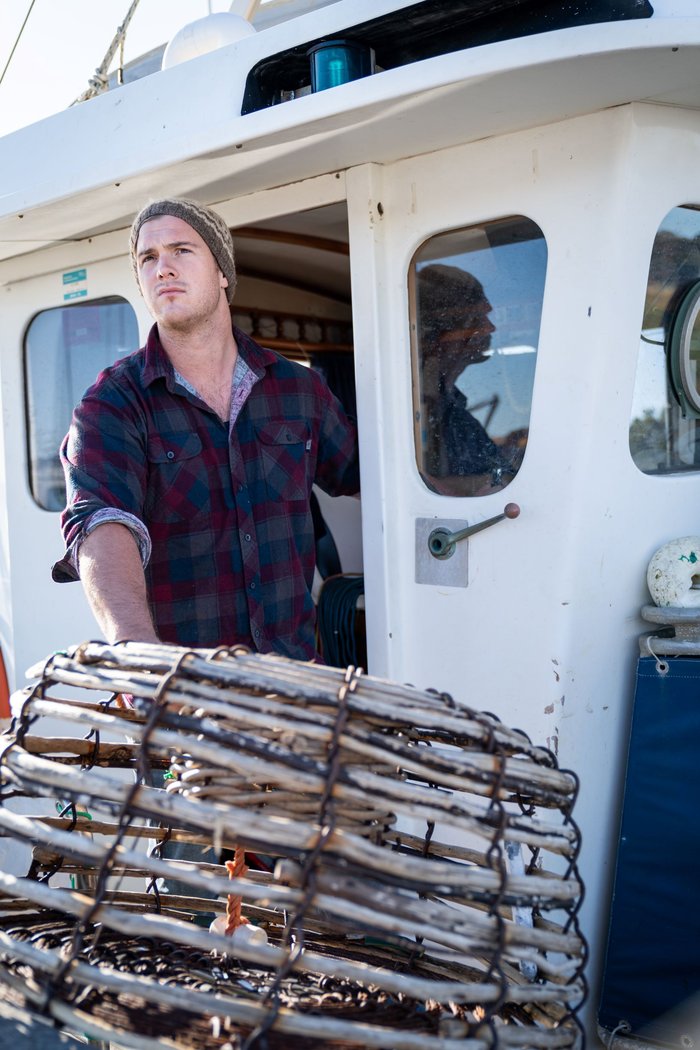 A blissful break ... Bridport
Day One
Awake to the sounds of silence or the tinkle of waves on the foreshore to start your Bridport break, reconnecting with your soul mate. After a leisurely breakfast at your digs or the coffee strip on Main Street you might consider getting in touch with your inner self by joining a morning yoga, tai chi or pilates session. Maintain the body as well as the mind with a stroll along the Foreshore Walk, taking in a history lesson too via the story boards detailing the area's shipping, fishing, farming and recreating days of bygone times.  If you haven't (or even if you have) factored in much of a day for a round at the celebrated Barnbougle or Lost Farm Links courses, you could squeeze in some golf at the picturesque 9-hole Bridport Club. The panorama is magnificent and the local wallabies will vacate the fairways with a gentle shoo. Wind down with a romantic drink then dinner at a choice of pubs or club. If you're self-catering, you could do something nice at your bolt hole with some of the North East's freshest seasonal produce you may have picked up from a roadside stall.
Day 2
Prepare for a wider spread of adventures with Pete of Unique Charters. Allow the crew  to chopper you away on a North East Tasmania pub/vineyard crawl with a difference. Your itinerary is tailored to your wishes, but could include morning tea at Bridestowe Lavender Estate. Then head on over to any of the vineyards of the Pipers Brook valley -- Australia's sparkling wine capital. You can take it low and slow to appreciate the spectacular coast, rolling farmland and rugged highlands on a return journey to Pyengana to view the making of and sample award winning cheeses at the Pyengana Dairy Farmgate Cafe. Back aboard the chopper and up to the top of the pass, minus the highway hairpins, where lunch beckons at the Weldborough Pub. Surprisingly trendy nosh for such archaic surrounds can be accompanied by a vast array of Tasmanian craft beers ... You're not driving the chopper, so you might even drop into Lost Farm on the way back to base for a sundowner, literally, as the sun dips low to Bass Strait.
Day Three
For a little more leisurely approach to life -- perhaps a stroll along the River Forest and Wildflower Reserve walking trails and heading to Adams Beach for some quiet contemplation.  Alternatively hop into your car and head east to Gladstone and through to Mt William National Park, or the tebrakunna visitors' centre, interpreting the area's indigenous past. Return via the Little Blue Lake and mountain bike Mecca, Derby. An inspection of the Legerwood tree carvings is an easy side-trip before Scottsdale with its Military Museum and Art Gallery Cafe. Reward yourself with dinner at the award-winning Bunker Club Bistro ...  and make plans for your next Bridport getaway.
Day Four
Sleep in ...  procrastinate over leaving blissful Bridport. As you head back to harsher reality take in some of those vineyards you missed in the Pipers Brook region or linger in a little history at George Town and Low Head.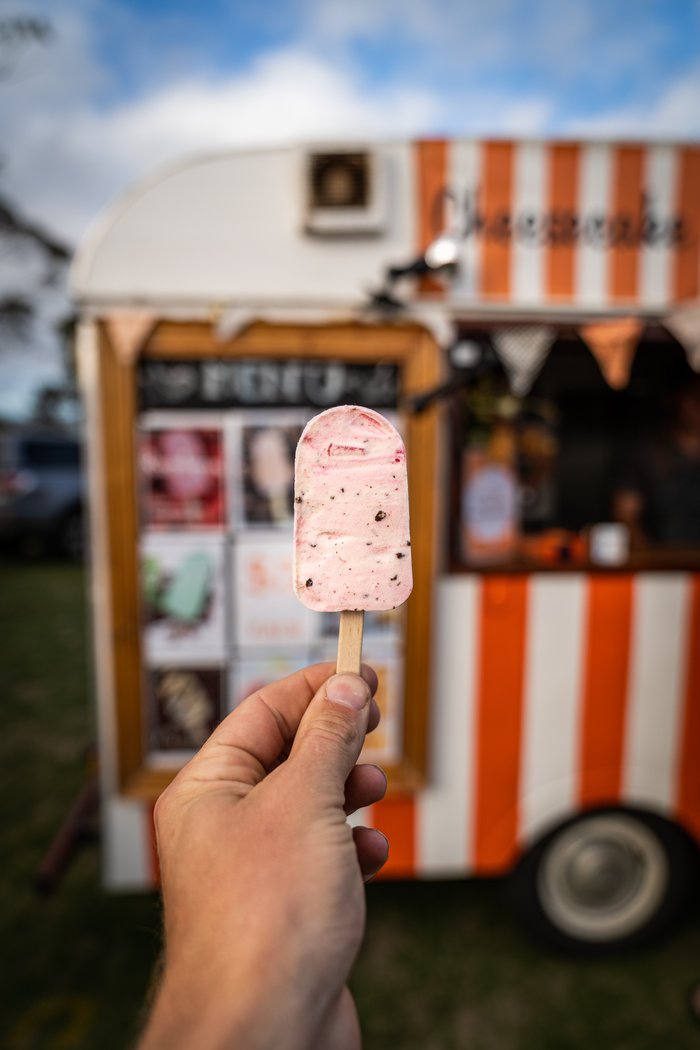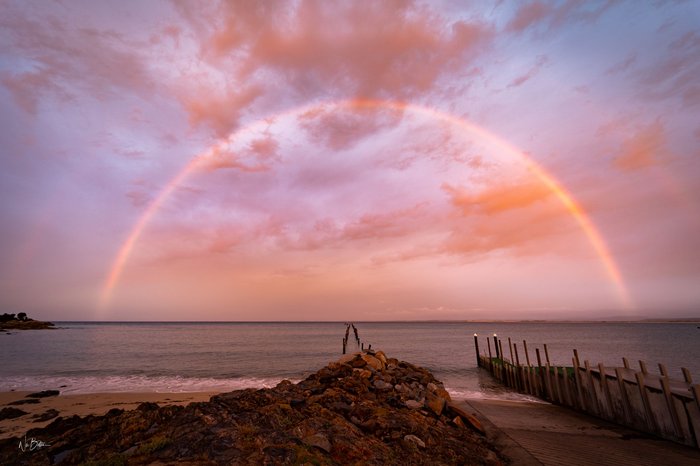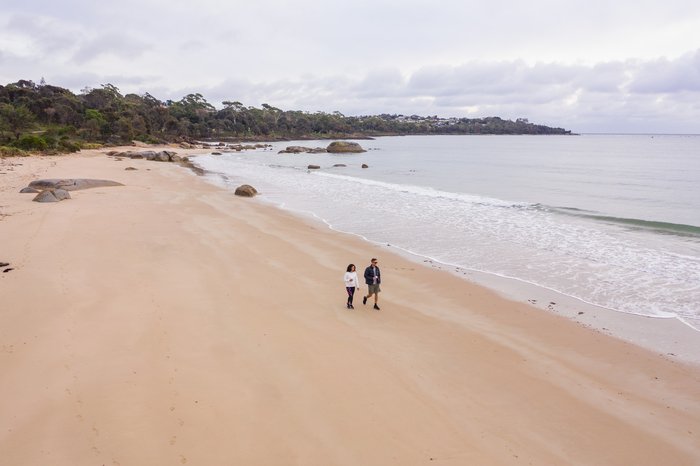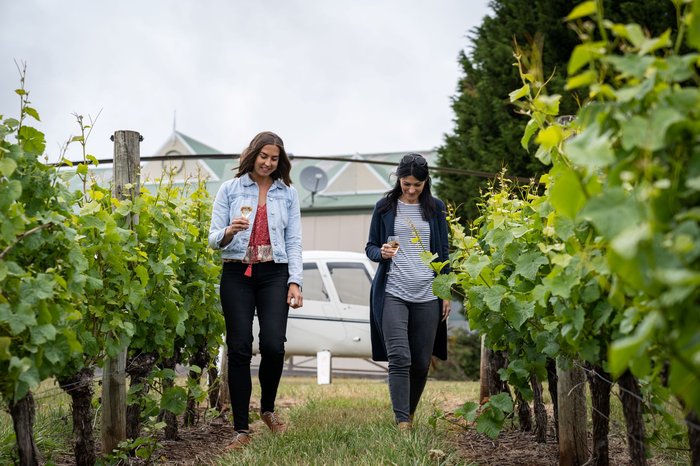 Take me back to the list of Tassie's Top Tourism Town entries