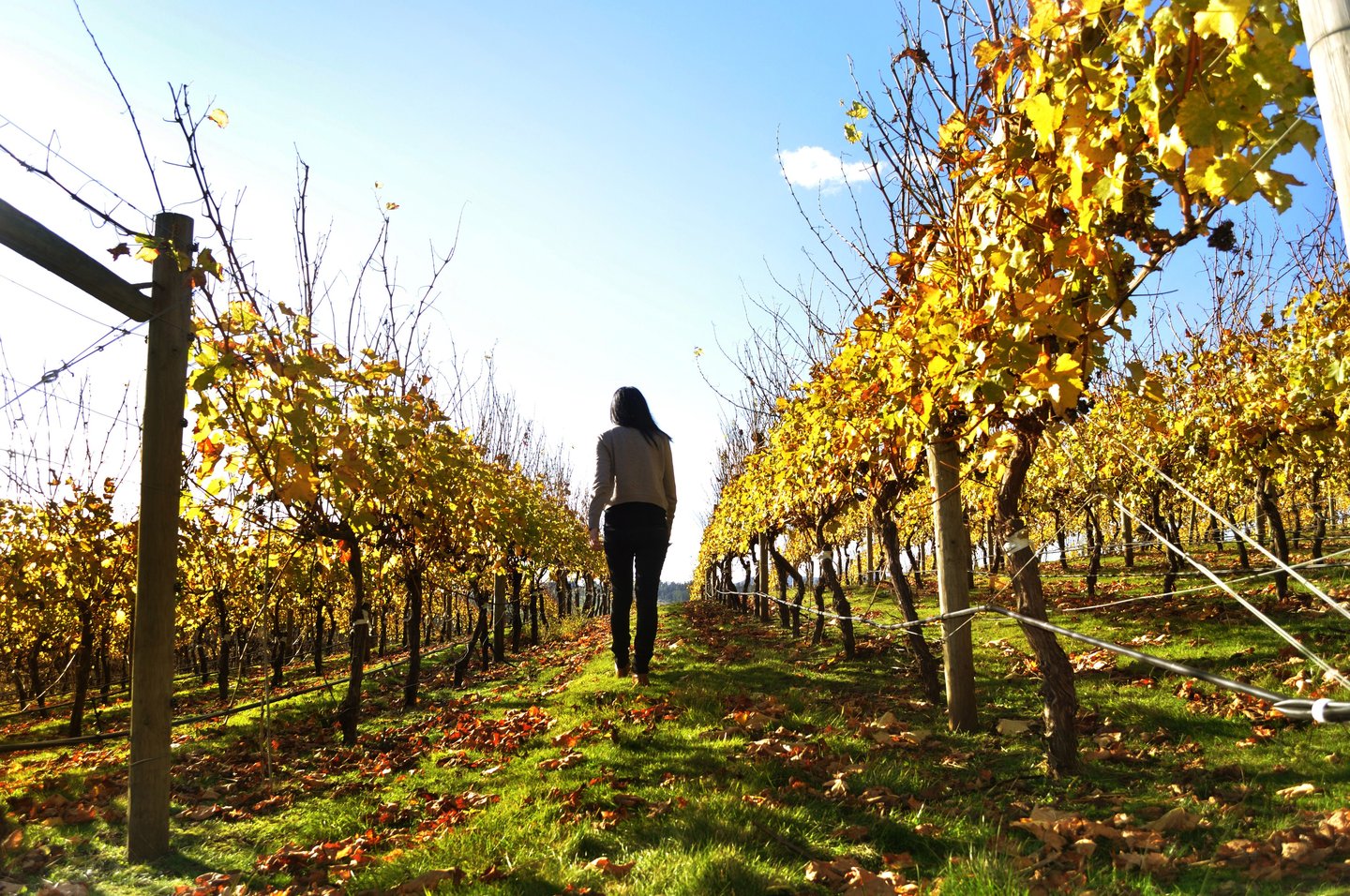 A town named after a cow called Beauty. For a town to change its name because of a cow is raising her to sacred status and today, Beauty Point, based on that original idea should change its name to Platypus Point, Seahorse Sands or perhaps embrace the idiom of being named after a beautiful cow. FYI – the cow died in 1903 and the town changed its name in 1991.
The main road in to and out of Beauty Point hugs the navigable estuary - Australia's longest btw - in the CBD part of town, highlighting the yacht clubs and marina, with savvy tourism operators taking advantage of the view and proximity to water to value-add to your experience. So much so that the Platypus House and Seahorse World are built out over the river. I may add here that with a population of around 1300, CBD is highly subjective.
Every café, restaurant and eatery has water views. Accommodation houses also take in the outlook of the Tamar River, providing an endless aesthetic of passing river craft and reflections of sunrise and sunset. It's a great town to base yourself for food & wine touring of the greater Tamar Valley region, with over 20 vineyards within an hour and the likes of truffles, artisan smallgoods, salmon, abalone and other delicacies all part of day excursions.
Locally, the aforementioned Seahorses and Platypodi attractions provide entertaining guided tours and there's a curio shop to compliment other regional attractions such as the Beaconsfield Mine and Heritage Centre or for something completely different, The Apothecary. Seven eateries should keep you nourished, unless that is, you haven't visited a cellar door with foodie options to keep up your daily intake of vitamin alcohol.
Settling in for the evening will give you the biggest headache with something in the vicinity of 55 local providers – anything from cabin park to whole estates. I kinda like the glamping option in luxury safari tents with Persian carpeting and the gin buffet, but technically this is in another district - Clarence Point, a whole 3km's away in a straight line.
So what is hot in the district? Multi-award winning Darby & Norris distillery – both National and International after opening in 2017 as is Turner Stillhouse. Organic produce suppliers to the rich and influential, Yorktown Organics will provide you with garden varietals to Masterchef yourself to death. Wine - The complete set of Tamar Valley vineyards exceeds thirty – get a dedicated tour guide or a wine-uber for maximum enjoyment. Nature – Narawntapu National Park, Holwell & Notley Gorges, Greens Beach, Kelso and Badger Head will make your Insta-feed melt.
If you're after a laid back town that puts you within striking distance of Cradle Mountain, Barnbougle Golf Course, Bridestowe Lavender Farm, Launceston and the Cataract Gorge, museums, markets, history or even more delicious beverages; gin, vodka, cider, whisky and craft beer – and let's face it, you're only 2.5 hours from Hobart, MONA, Port Arthur and Salamanca – then Beauty Point is your destination.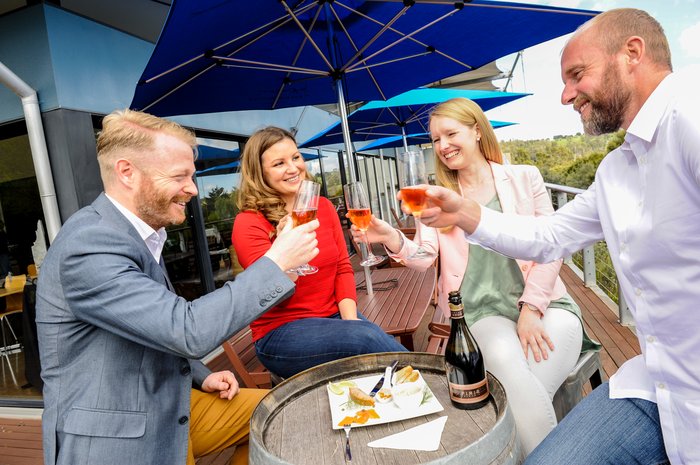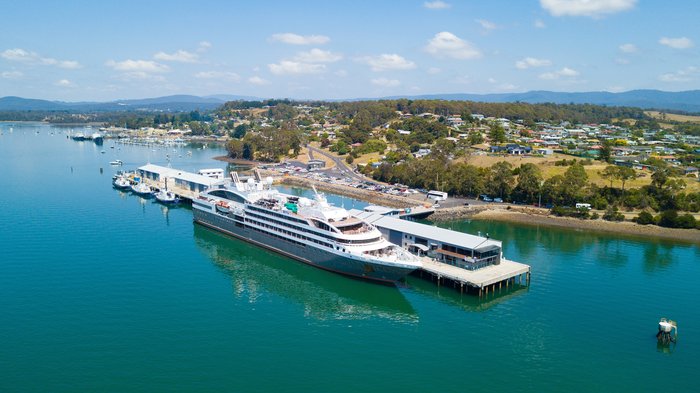 Day 1
It's going to be a big day, so go long and explore the Cataract Gorge, but you'll need essentials to get you there. Coffee – head into Exeter and The Cabin for world's best coffee (true) and go large on two spiced granola; takeaway. You'll need it for the drive and walk around the Gorge, a natural oasis of trails, pools and aesthetic parklands in the heart of Launceston and then back in time for late lunch at Moores Hill Winery. I recommend the Sekt sparling Riesling and a toasted truffle & cheese sandwich, fresh oysters if they haven't sold out. Take a slight detour to D'Anvers Chocolate factory at Seahorse World in downtown Beauty Point for some afternoon supplies, a guided tour while there and round out the scenic day at Holwell Gorge. For dinner, something simple like the famous Lonely Planet Chowder at Suenami.
Day 2
Next, we're going east with a more lenient itinerary - sleep late then cross the world's largest letter 'A', aka the Batman Bridge, brunch at Iron Pot Bay and their heavenly Banana Cream Pie, a selfie with Pinot d'Pig at nearby Holm Oak and, to make you wish you put owning a vineyard on your bucket list, drop by Waterton Hall. Then with that picnic box you collected from Hubert & Dan, lounge on the lawns at Tamar Ridge and soak up some afternoon Jazz, acoustic or even moderate rock and maybe a Three Cuts Gin from the on-site Turner Stillhouse. If you've never heard of a puggle then you're in for a cute overload at Platypus House to learn all about the platypus and their cute n prickly cousins, the echidna. These guys will happily crawl all over your shoes while Sharon tells you how they're related to each other. Something different for this evening - try an in-house private dining experience with a local chef and local ingredients – divine.
Day 3
You've earned yourself a rest, so take it down a notch and spend the morning shopping – Honey Tasmania for something sweet, Rosevears or Sculptured Gallery for the perfect art addition, Yimarra Farm or Rhubarb for something totally unique and Lavender House for therapeutics. Lunch will be at Timbre for their veggie inspired shared plates and then wind your way along the waterfront, stopping at Supply River Mill ruins and on to another history lesson at the Beaconsfield Mine and Heritage Centre, (probably have a quiet ale at Miners Gold Brewery right next door) the site of the 2006 mine rescue. If it's all too much, sit back on a Tamar River Cruise and let the scenery come to you. Tonight is your own version of Masterchef with some of that honey, a stop at Nigel's Gourmet, Yorktown Organics, Langdale Farm or Tascargot on the return home. If you're hyper-organised, you may have even made an appointment at Petuna Aquaculture or Tamar Valley Truffles to make dinner memorable.
The last day
Lastly, it's time to go local and drop in to all of those places you've driven past over the past three days. Grab a River Rueben or Brekkie Panini from the River Café and make haste to sunrise at West Head within the Narawntapu National Park, with a view of 120km's of Tassie coastline. Feel free to take a streak at nearby Nudist Beach on the way. Next you'll take in some history and another dramatic view from Brady's Lookout – an 1830's bushranger hideout and a panorama along the entire valley. A short detour to Grindelwald, Tasmania's answer to Swiss village life, before more nature and wildlife at Tamar Island – home to literally hundreds of bird, reptiles, frogs and invertebrates and RAMSAR listed wetlands – all nicely presented along 2km's of boardwalk and bird-hides.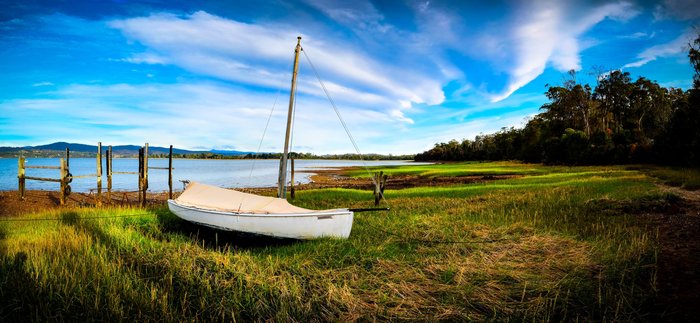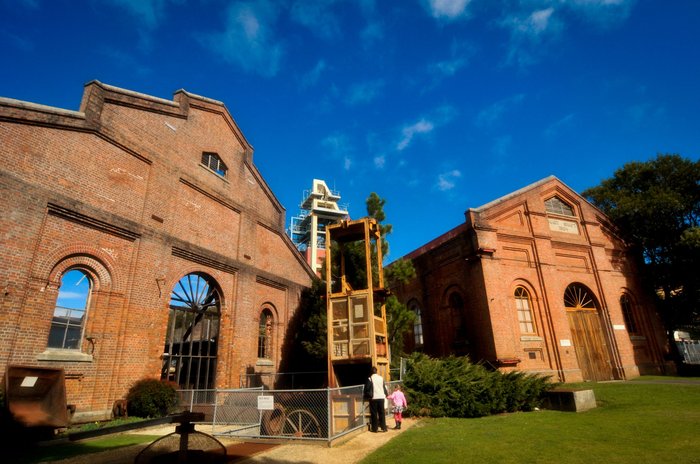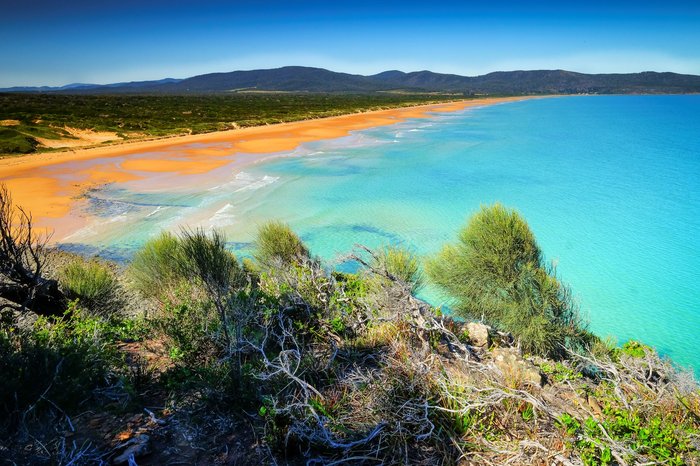 Take me back to the list of Tassie's Top Tourism Town entries