Judging Panel 2018
Judging follows the national policies and guidelines, overseen by an independent professional auditor.
Each submission was assessed by a team of three judges. The outcome of each category was determined by the aggregate of the three judges scores together with the site visit score (where appropriate - some categories do not have a site visit, and some categories site visit score is not included in the aggregate).
Judges read submissions in their own time during the judging period of Saturday 1 September – Sunday 30 September 2018.
After the judging review period, a deliberation day occurs where the judging team confers and agrees upon a clear winner, and also allocates silver, bronze and finalist positions. All entries that receive a score of more than 70 (out of 100) will become a finalist.


Panel Members
The judging panel for the 2018 Tasmanian Tourism Awards are respected and experienced members of tourism or associated industries. They all volunteer a significant amount of their own time to judge entries and provide entrants with feedback. Three of the best Tasmanian Tourism Awards Judges are selected annually to judge in the prestigious Australian Tourism Awards.
The judging team is led by the Chair of Judges, whose role is to facilitate and moderate the judging process. The Chair of Judges is appointed for three years and is typically someone with significant experience as a state and national Tourism Awards judge.


Chair of Judges - Nicole Sherriff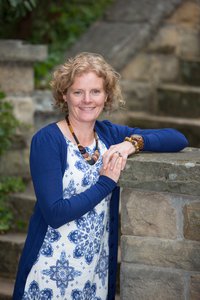 Our chair of judges for 2017, 2018 and 2019 is Nicole Sherriff.
Nicole brings a wealth of experience to the Chair of Judges role. She has written winning submissions and over the last ten years contributed as a state and national Tourism Awards judge and as mentor for applicants.
Beginning her career as a bushwalking guide, Nicole progressed to management and was integral in the planning, development, launch and first operating seasons of the Bay of Fires Walk.
A deserving recipient of TICT's Harry Holgate Fellowship in 2003, Nicole was able to travel internationally and investigate her passion for conservation and its relevance for tourism here in Tasmania. Residing in New Zealand, Nicole experienced the 'kiwi way' of managing tourism and conservation before moving back Tasmania about 10 years ago.
Now firmly home, and being a recent and proud resident of the northwest coast, Nicole is motivated to see our small state lead the way in environmental management, supporting our social and economic viability. Over recent years, Nicole has contributed as an active member of the National Parks and Wildlife Advisory Council and is a graduate of the Tasmanian Leaders Program.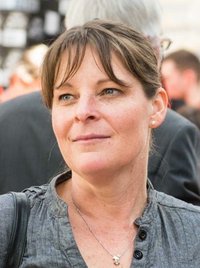 Alison Stubbs
Organisation/company: Sullivans Cove Apartments
Current role: Manager
Alison has over 25 years experience in the tourism industry during which time she has achieved considerable personal and professional success. Alison has been judging the Tasmanian Tourism awards for several years and this will be her third year as a National Awards judge.
Alison began her career in the tourism industry as an adventure tour guide, before co-founding and managing the ecotourism business, Freycinet Adventures from 1998 to 2012. The business success is recognised with two Telstra Tasmanian Small Business Awards and six Tasmanian Tourism Awards, including the induction into the Awards Hall of Fame for Adventure Tourism.
Having been an awards' entrant Alison personally understands the commitment in time and energy that goes into a submission. Alison is passionate about the State's tourism industry and the importance of developing and delivering an engaging and authentic experience through all areas of the industry.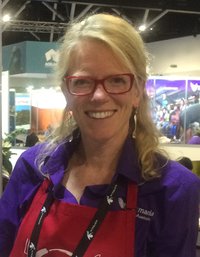 Annabelle Sweetman
Organisation/company: Tourism Tasmania
Current role: Global Marketing Manager
About: Over the past 25 years, Annabelle's passion for the travel and tourism industry has seen her travel and work around the world, including hotels and curating travel experiences for travel companies in Melbourne, Canada and the US. A highlight was working at a wilderness lodge in the heart of Denali National Park in Alaska for five consecutive summer seasons.
Upon returning from the northern hemisphere, the combination of wilderness, lifestyle and creative culture of Tasmania's frontier inspired Annabelle, encouraging her to move with her husband Dan, where they worked for the Freycinet Experience Walk and later the historic Freshwater Point Homestead, a bed and breakfast on the Tamar River, just north of Launceston.
Annabelle was successful in her application to be a guide for Tourism Tasmania's Visiting Journalist Program in 2004 and within 6 months, had moved to Hobart to work full time in Tourism Tasmania's International Marketing team, where she is still passionate about promoting Tasmania. Throughout her time, she has gained experience in marketing, brand and product development, event and stakeholder management.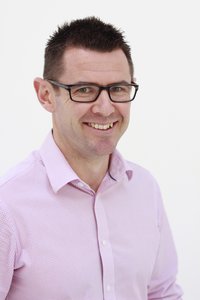 Daryl Connelly
Organisation/company: Cradle Coast Authority
Current role: Regional Economic Development Manager
Daryl was approached by CCA in mid 2018, to help the organisation complete and implement a regional economic development plan on behalf of its nine member councils. He is also the acting Regional Tourism Manager.
A chef by trade, Daryl previously operated his own café and worked as a hospitality trainer and assessor. He holds a Master of Business from the University of Tasmania, and was a graduate of the Tasmanian Leaders Program in 2016. In 2015, he was named Tasmanian Not For Profit Manager of the Year by the Australian Institute of Management for his work with Switch Tasmania, which he co-founded and managed until starting his current role.
Daryl lives at Forth with Linda and their two daughters, and enjoys sailing and beekeeping among other interests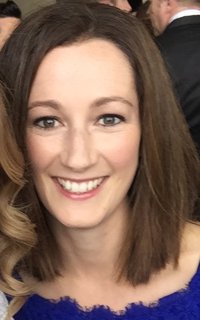 Fiona Ellis
Organisation/company: Federal Group (Tourism)
Current role: Human Resources Business Partner
About: Fiona has been working with Federal Group for 8 years within the Tourism business, and loves working with a small but progressive team. Fiona has always wanted to work within the tourism sector, and after finishing her Bachelor Degree in HR and Marketing at UTAS, she worked for a few years as a Recruitment Consultant at Searson Buck.
Fiona was lucky enough to then go travelling with her husband overseas for 18 months, working in Edinburgh, then after a stint exploring Europe, headed to South and Central America. She is always excited to ask where people are next going travelling, see where they have been, and where they would love to go next.
Fiona holds a Bachelor Degree in Marketing and International Business, and Human Resource Management from the University of Tasmania.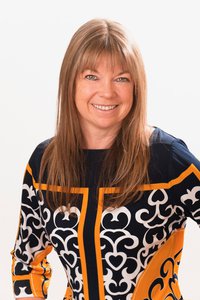 Fiona Gordon
Organisation/company: Hebiton Grey and Great Expeditions
Current role: Director
About: Originally from Western Australia, Fiona has over 30 years of hospitality and tourism experience gained working throughout Australia and Internationally. A wide diversity of skill sets ranging from managing 5 star city hotels through to remote luxury camping in sustainable environments and day spa operations in Asia. 12 years operating a private hospitality training provider - initiated via targeted operational consultation to the industry in an emerging destination in the South West of WA.
Being a proactive participant in some of the most amazing destinations and seeing them achieving success is my motivation in this industry and Fiona is very excited to be a part of this incredible destination - Tasmania. Especially now being a partner in a tour operator business to showcase Tasmania.
Fiona has experience as General Manager of luxury resorts and is currently a contractor with Tasmanian Hospitality Association delivering the Great Customer Experience Program.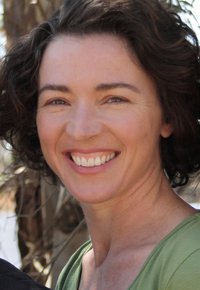 Fiona Rice
Organisation/company: Fiona Rice - Visitor Experience-Interpretation: Connecting People with Place
Current role: Principal
About: Fiona arrived in Tasmania with her young family 'for 5 years' 21 years ago, and has been creating outstanding visitor experiences for tourists and locals in our national parks and reserves ever since. She coordinates, conceives, creates and implements, working alongside the state's best designers, artists and artisans.
Her most recent major achievements are the Three Capes Track storytelling ('Encounters on the Edge') and the Curiosity Room at Mt Field National Park. She is currently working on multiple visitor experience projects in Tasmania and Victoria.
As a previous Tourism award winner, and multiple national award winner in her industry (Interpretation Australia) she knows what a good product looks like, and how to write a good submission. Research, writing, editing and community engagement are her strengths.
Fiona has a Bachelor of Applied Science-Conservation and Park Management from University of SA and 21 years of understanding visitor needs and creating memorable experiences.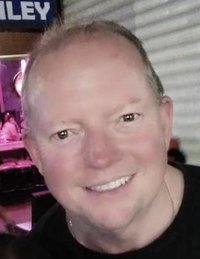 Ian Whitehouse
Organisation/company: Digital Coaching and Consultancy
Current role: Managing Director
About: Ian is the Managing Director of Digital Coaching and Consultancy. He is an experienced business person, technologist and educator who helps individuals and businesses by offer high quality, specialist coaching and consultancy services to businesses across Australia and overseas.

Ian was certified as an Australian Tourism Data Warehouse E-kit trainer specialising in e-commerce, social media and digital technology and a is BEC Australia approved business advisor. He was also a contracted consultant for three and half years to deliver services through the Enterprise Centre Tasmania network.

Ian leads the Digital Coaching team who have many years of experience working for and with Australian and Overseas businesses including those from China, India and New Zealand. We believe that this experience uniquely positions us to provide the specialised help needed for your business, including those looking to grow or develop international markets.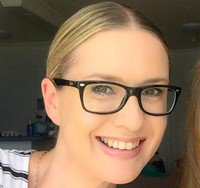 Issabel Eaves
Organisation/company: Tourism Brochure Exchange
Current role: Business Development Manager
About: Issabel started her career in tourism as a tour guide for the Japanese visitor market on the Gold Coast in 1991. Issabel commenced working with Hard Rock Cafe Australia as International Sales Executive in 1996, and went on to work in the industry in sales and marketing management roles on the Gold Coast and in Sydney, as International Sales & Marketing Manager for Currumbin Wildlife Sanctuary & Director of Sales & Marketing - Japan, for Accor Asia Pacific Hotels.
After a brief holiday to her home state of Tasmania, Issabel decided to return to Hobart and accepted the position of Sales & Marketing Manager for Peppermint Bay in 2003. Issabel currently works as Business Development Manager with Tourism Brochure Exchange.
Issabel also works with WIN TV and Hype TV providing voice over and presentation work for a wide range of state-wide tourism media content.
Issabel is Vice President of the Hobart club of the global tourism association, Skal International. Issabel has a Bachelors Degree in Japanese & International Relations from the University of Tasmania.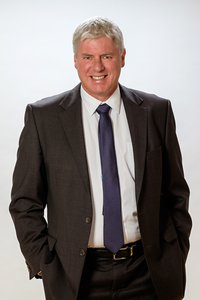 James Cretan
Organisation/company: Tourism Tasmania
Current role: Chair
About: James has been chair of the board of Tourism Tasmania and a member of the Premier's Visitor Economy Advisory Council (PVEAC) for the past 4 years.
He is an executive director of a family company which owns and operates a number of SME businesses in the tourism, hospitality, mercantile and manufacturing sectors. He is also an owner and director of Intuit Technologies, an ICT business.
He was a director and chair of TAFE Tasmania from 2004 to 2008 before becoming chair of The Skills Institute. He was the independent chair of the recent Tourism and Hospitality Workforce Development Taskforce and is a fellow of the Australian Institute of Company Directors.
Like many, James has a passion for Tasmania and all things Tasmanian. He is committed to working towards a sustainable and high value tourism industry that enriches Tasmanians not only economically but also socially and culturally.

Jason Licht
Organisation/company: Cumulus Studio
Current role: Associate / Architect
About: Jason Licht is an Architect and Associate at Cumulus Studio. Cumulus Studio has been responsible for projects such as Pumphouse Point, Devil's Corner Cellar Door, Thousand Lakes Lodge and Willie Smiths as well as current projects including the Cradle Mountain masterplan, Franklin Evaporator Hotels and the Castray Point Masterplan.
Jason currently holds the position of President of Emerging Architects Tasmania and Vice President of the Tasmanian Chapter of the Institute of Architects. Jason is also a Graduate of the 2017 Tasmanian Leaders Program and was selected for the Rotary Vocational Exchange to Italy in 2013 which had an emphasis on the tourism industry.
Jason was also awarded the 2017 Skal/TICT Future Tourism Leaders' Scholarship to California. The scholarship focussed upon 'Forests, National Parks + Wine: Tourism Architecture of Northern California – Parallels + Lessons for Tasmania". He was also recently awarded a position on 2018's coveted Dulux Study Tour. The Tour is a National award that sends 5 of Australia's most promising emerging architects travel to Europe to experience the best architecture and architecture practices Europe has to offer.

Jason describes himself as simple farm boy from South Riana with a growing passion to protect and enhance what we hold dear about our Island State and Tasmania's ever developing brand.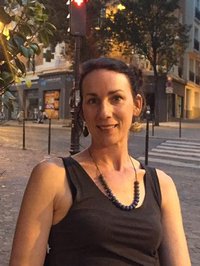 Kate McCarthy
Organisation/company: Destination Southern Tasmania
Current role: Marketing Manager
Kate has a diverse professional background having worked in the tourism, hospitality, events and film industry both in Australia and the United Kingdom.
Kate and her family moved from Melbourne to Nubeena 10 years ago and have not looked back, though they did move to the big smoke earlier this year! Kate took up the Tourism, Economic and Community Development portfolios with Tasman Council and it was there that she was appointed to the establishment committee and first board for the regional tourism organisation. She then worked as Sales and Marketing Coordinator with Port Arthur Historic Site where she was responsible for social media programs, domestic and international trade sales, media and communications and she produced a suite of video collateral for the sites.
Kate has also written her fair share of tourism award submissions and was successful in achieving gold at the national level for Port Arthur Historic Site in the Major Tourism Attraction and the Cultural Heritage Tourism categories. She backed this up with silvers in the same categories in the following year.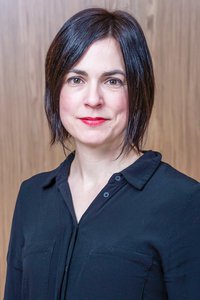 Katrina Myburgh
Organisation/company: Weber Shandwick
Current role: Senior Vice President, Head of Marketing Asia Pacific
About: Katrina is a marketing communications specialist with more than 17 years' of international corporate public relations experience. She is currently senior vice president, head of marketing, Asia Pacific, for Weber Shandwick, one of the world's leading public relations firms. Based in Launceston, Katrina works remotely and is responsible for developing and driving strategic corporate communications across the firm's Asia Pacific network.
Since joining Weber Shandwick in 2002, Katrina has been instrumental in winning the agency and its clients more than 200 major local, regional and global awards in various industry award programmes. In 2017, Weber Shandwick was named Asia Pacific PR Network of the Year five times across every major regional awards programme including PRWeek, Mumbrella, PublicAffairsAsia and The Holmes Report.
Katrina has served on various boards, most recently as national board director of Playgroup Australia. She has been an awards judge for The Holmes Report Asia Pacific Sabre Awards (2017, 2013), Mumbrella Asia Awards (2016), and the Tasmanian Tourism Awards (2018, 2017, 2015).
Larni Davies
Organisation/company: TasTAFE Drysdale
Current role: Coordinator/Teacher of the Adventure Tour Guide Training Program
Larni has 28 years of experience in the tourism industry and has judged the Tourism Awards for the past three years. Larni currently coordinates the Adventure Tour Guiding program at TasTAFE. She began her career as a Travel Consultant for Tourism Tasmania in Melbourne and Sydney and later moved to Canada where she became an Adventure Tour Guide in the early 1990's.
Returning home to Tasmania, Larni worked as a bushwalking guide with Tasmanian Expeditions for three seasons and later for Cradle Mountain Huts and the Bay of Fires Walk. Larni then progressed onto the roles of Sales Manager and the General Manager of the award-winning company.
In addition to her current role at TasTAFE, Larni continues to work as a guide with Tourism Tasmania's Visiting Influencer Program, escorting Australian and international media, trade and influencers on bespoke itineraries throughout the state.
Larni was also the recipient of The Harry Holgate Fellowship in 2005 where she researched best practice international training models and how investment in training and skills development could maximise opportunities here in Tasmania.
In 2016 she launched the Tasmanian Guide Agency – an agency offering premier guiding services for the tourism industry in Tasmania.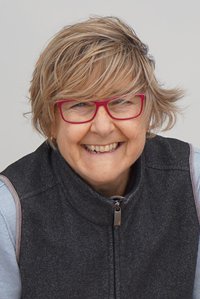 Lois Ryan
Organisation/company: ASSUME Nothing PR & Communication
Current role: Principal
Lois moved to Tasmania in 2005 with outstanding PR, corporate marketing and communication, sponsorship, and events experience.
Quickly establishing herself as a super hands-on communication strategist who actually delivered outcomes, Lois had a number of devoted freelance clients before she joined Tourism Tasmania in 2009 as Manager of Corporate Communication and Stakeholder Engagement. A great way to learn the nuts and bolts as well as the who's who of tourism, the role was diverse and expanded to include Research Services, during which time Lois was responsible for the development and communication of the Tourism Info Monitor.
Before once again cutting loose on a freelance basis in 2015, consulting to a range of tourism and non-tourism organisations, Lois was seconded to Events Tasmania to develop the Tasmanian Events Strategy and manage the successful delivery of the state's Hosting Agreement for the Cricket World Cup.
Lois joined our team of judges in 2017 and has been valued for her maturity, can-do approach, and good humour.
Lucy Blake
Organisation/company: Myriad Research
Current role: Consultant
About: With a professional background in market research and international hospitality management, Lucy has recently become an independent consultant, branching out from her previous role as Director of Myriad Research. During her 20+ years with the company she played a key role in growing Myriad to be the largest Tasmanian owned and operated market and social research company.
Lucy has been connected with many businesses in the tourism/hospitality sector - providing valuable and actionable research outcomes as well as identifying business excellence to inform the judging of exceptional customer service awards.
In 2017 Lucy graduated from the Tasmanian Leaders Program.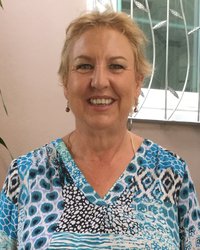 Lyn Hatton
About: Lyn started her career working in adventure camps and outdoor recreation in Australia and the USA before becoming a Recreation Officer in local government. She was responsible for the planning and management of a range of festivals, major events, arts and community programs. Lyn was part of the team that developed St Kilda's first Tourism Plan in 1985.
In 1993 Lyn recognising that people with disability also want holidays, but the barriers in regard to accommodation, transport, access and support were often insurmountable and there was a need for a quality specialist travel service. She set up Leisure Options Pty. Ltd, a Tour and Travel service for people with disabilities. Leisure Options provides fully escorted domestic and international tours and holidays for people who need support and travel services for the disabled independent traveller, and under her leadership, become a very successful tourism business. The business was sold in 2010 and continues to grow and prosper.
Lyn is passionate about promoting people with disability as an important and valued segment of the tourism market. The changes in tourism services and facilities since bringing her first tour groups to Tasmania in 1994 are very positive, but recognises that there is still many opportunities for the tourism industry to be more inclusive for people with disability and older adults.
Lyn's academic qualifications include a Masters Degree in Business Administration (Tourism and Hospitality) and after working in international development for a number of years, she has made the East Coast of Tasmania her home.
As a recipient of a number of major tourism, business and community awards, this is Lyn's first year being on the other side…mentoring in the Victorian Tourism Awards program and being part of the judging team for the Tasmanian Tourism Awards.
Megan Tighe
Organisation/company: University of Tasmania
Current role: PhD Candidate / Casual Academic
About: Megan is currently working on her PhD in comparative politics, and teaching at the University of Tasmania; however, she previously worked for the Tourism Industry Council Tasmania, and is looking forward to a return to the tourism industry in the not too distant future. Megan provided policy, communications and administrative support for TICT: she developed the program for the annual Tasmanian Tourism Conference, was closely involved in a number of nature-based tourism projects, and played a small role in the coordination of the Tasmanian Tourism Awards. Megan is an enthusiastic supporter of Tasmania's tourism industry, and has continued to keep in touch with the industry during her PhD, including as a submission and site judge for the Tasmanian Tourism Awards.
Megan has a Bachelor of Arts (Hons) and is currently undertaking a Graduate Certificate in Corporate Governance and a Graduate Certificate in Museum Studies.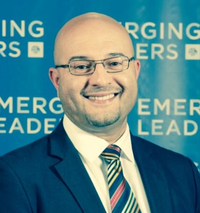 Mohammad Aldergham
Organisation/company: Variety Tasmania
Current role: CEO
Mohammad is a passionate tourism professional with significant experience in hotel management - particularly leading teams to realise their potential and offer the very best client and guest experience. Having worked in Tasmania for nearly a decade, he has a deep understanding of the vital role tourism plays within the Tasmanian economy along with the positive effects it can have in the community at both state and local levels. Mohammad's achievements include setting up:
The Annual SKAL/Pennicott Foundation Beach Clean Up Day

The Annual SKAL/Foodbank Tasmania Inc fund-raising and networking luncheon

Founding, and being inaugural President of ACTIVE Strahan Inc. the organising body behind the annual Beach to Bay Fun Run/Walk Strahan
Mohammad is responsible for the Sustainable Tourism portfolio at SKAL International Hobart; the Vice-Chairman of Foodbank Tasmania Inc and Vice-Chairman of Variety - the Children's Charity Tasmania. Additionally, he is a member of the Regional Advisory Committee for the Institute of Managers and Leaders for Tasmania of which he is a Fellow.
His qualifications include a Masters' degree in Marketing Management from Griffith University and a Bachelor degree in Business Management from his home country - Jordan.
Monica Plunkett
Organisation/company: S. Group
Current role: Senior Graphic Designer
Monica has worked in the advertising and design world for the past 25 years, in Hobart and Launceston, as well as in Brisbane. After many years as an art director with one of the state's largest advertising agencies, Clemenger, Monica and her husband Ben, started their own creative studio, Halibut Creative.
After ten years running Halibut Creative, Monica recently merged the business with S. Group, a branding and architecture business. Through her career Monica has worked on a wide range of clients, including small businesses, corporates, not-for-profits and government.
Monica is the Vice Chair of Launceston's Cityprom board, and has also participated in the Tasmanian Leaders Program - further fueling her passion for developing our state through tourism, small business and entrepreneurship.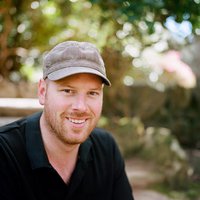 Paul Fleming
Organisation/company: Tourism Tasmania
Current role: Tourism Research Analyst
Well respected in the tourism industry and with extensive knowledge of the visitor economy, Paul returns in 2018 for his third year of judging the Tasmanian Tourism Awards and second year as a National Judge.
Graduating with a Bachelor of Tourism with First Class Honours from UTas in 2004, Paul is a Tasmanian local with broad and specialist experience including writing handbooks for the United Nations sustainable tourism programs, as research analyst for Tourism and Events Queensland, and has assisted Tasmanian consultants on numerous regional visitor development plans.
For the past five years Paul has worked as a freelance writer and photographer for the tourism industry. Paul's @lovethywalrus social media profile is a leading independent Tasmanian social influencer presence, with clients including Tourism Tasmania, Tourism Australia, Destination Canada, Microsoft and Flight Centre.
In 2016 Paul crowd-funded and self-published a coffee table style book of his Tasmanian photography, with each image inspiring a creative short story expressed in his original and beautiful prose. 'PAUSE: A Collection of Tasmanian Moments' is available widely in Tasmanian stores, can be found in hotels and boutique accommodation houses and has been sold into over 20 countries. Paul, and his book, can be found most Saturdays at his stall at Salamanca Market.
In 2018 Paul successfully gained the new role of Tourism Research Analyst at Tourism Tasmania, within the Research and Insights team. As well as providing traditional research and insights into the states' visitor economy, Paul brings a creative eye to data visualisation and interpretation.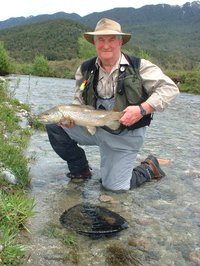 Richard Dax
Richard is currently a Director of the Royal Agricultural Society Tasmania.
He was one of the first developers of tourism facilities within the World Heritage Area through Lakeside St Clair Wilderness Holidays and the establishment of public facilities and services at Lake St Clair.
Richard is a past Chair of Judges of the Tasmanian Tourism Awards and many time National Judge.
He is also a foundation member and Director for many years of Tourism Industry Council, past Chair Tasmania's Southern Tourism and North West Tourism Boards.
Richard created and Chaired of Anglers Alliance Tasmania's peak body for recreational anglers and President of Trout Guides and Lodges Tasmania.
Sarah Hunter
Organisation/company: Tourism Tasmania
Current role: Marketing Research Specialist
Sarah is a keen tourism advocate having worked for the Tasmanian tourism industry for the past 18 years. She commenced working in the tourism industry in 1998 for the Australian Tourist Commission in London, previously she worked for Hilton Hotels for many years, and so has a strong background in the hospitality area. Sarah has also spent an extensive time traveling and living overseas, experiencing the tourism industry from the other side.
Sarah has a Diploma in both Business and Marketing, she currently works for Tourism Tasmania in the role of Marketing Research Specialist in the Research and Insights team. The team develop tourism information and market intelligence to assist in encouraging growth in the volume of quality tourism products around the state. Previously Sarah has worked in Product Development providing information and advice on the development of tourism businesses, she also worked for many years in Marketing; on the main brand campaign, within the Special Interest and Niche Marketing area as well as in the Short Breaks market area.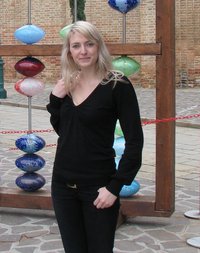 Sarah Thomas
Organisation/company: RACT
Current role: Partnerships Manager
About: Sarah is currently the Partnerships Manager for the Royal Automobile Club of Tasmanian (RACT) and has been involved in the tourism, travel and hospitality industry for over 20 years.
After working extensively within hospitality Sarah went on to own and operate a café and retail outlet in North Hobart. Following this Sarah moved into hotel event management and tourism sales & marketing.
For several years Sarah has been involved with large scale public event operations including Falls Festival Marion Bay and Dark Mofo Winter Feast.
Sarah is a director for Business Events Tasmania, the state convention bureau and is President of Skal International Hobart; a worldwide organisation for travel and tourism professionals.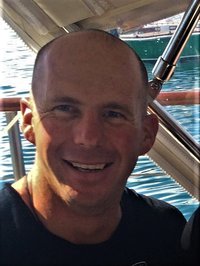 Simon Stubbs
Organisation/company: Coastal Adventures
Current role: Director
Simon has deep passion for tourism and Tasmania's wilderness. His love for travel and adventure was ignited when his parents dragged him on numerous bushwalks and outdoor adventures around the State. He was soon pushing to do more and has tackled most of the "BIG" (and small) walks, cliffs, rivers, caves and beaches in the State.
Simon's passion for the State and adventure led him to set up and operate the highly successful multi award winning Freycinet Adventures. This allowed Simon the opportunity to share the feeling of adventure with guest on trips ranging from half days to multiple days across the State and even overseas.
With over 25 years' experience guiding and delivering tourism experiences Simon recently turned his attention to training. He is about to lead a group of students into the industry and hopefully inspire them to deliver extraordinary experiences to the State's visitors and potentially develop their own experience products into the future.
It is Simon's focus on high quality customer service that has led him to volunteer as a judge for the State and National tourism awards, including three years as the Tasmanian Chair of Judges.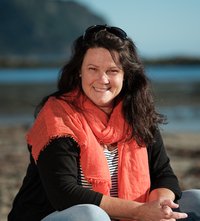 Stephanie Jaensch
Organisation/company: Stephanie Jaensch Consulting
Current role: Principal
About: Stephanie is a self-employed special projects consultant in product development, stakeholder engagement, strategic planning and communications.
An experienced judge of the Tasmanian Tourism Awards, Stephanie has also judged at national level, mentored businesses and written submissions. She has been a member of event funding assessment panels for Events Tasmania, previously been a member of the Cradle Coast Tourism Executive and was the inaugural Executive Director of the Brand Tasmania Council.

Stephanie was formerly the Senior Policy Adviser to the WA Minister for Tourism after a career in community development in local government, and tourism product and economic development at state government level.

She is currently a Board Director of Ten Days on the Island shaping the renaissance of this iconic statewide international multi-arts festival. As former President of the National Heart Foundation (Tasmania Division), Non-Executive Director of the National Heart Foundation of Australia and Crime Stoppers Tasmania, she brings leadership experience in the arts and not-for-profit sectors and a contemporary understanding of fundraising, relationship management and governance issues.