Judging
Judging follows the national policies and guidelines, overseen by an independent professional auditor.
Each submission is assessed by a team of three judges. The outcome of each category is determined by the aggregate of the three judges scores together with the site visit score (where appropriate - some categories do not have a site visit, and some categories site visit score is not included in the aggregate).
Judges read submissions in their own time during the judging period and enter feedback and scores into the online portal where they also read the submissions.
After the judging review period, a deliberation day occurs where the judging team confers and agrees upon a clear winner, and also allocates silver, bronze and finalist positions. All entries that receive a score of more than 70 (out of 100) will become a finalist.
Key dates:
Judges briefing: Thursday 5 September 2019 (Launceston and Hobart)
Submission judging: Saturday 7 September – Sunday 6 October 2019 (own time)
Deliberation Day: Saturday 12 October 2019 (Wrest Point)
Winners announced: Friday 8 November 2019 (Wrest Point)

Types of judges
There are two types of judges required for the awards:
Submission judge (read submissions online in your own time and supply a score and feedback)
Site visit judge (travel to entrant place of business to complete a visit and verification form)


Panel Members
The judging panel for the 2019 Tasmanian Tourism Awards will be respected and experienced members of tourism or associated industries. They all volunteer a significant amount of their own time to judge entries and provide entrants with feedback. Three of the best Tasmanian Tourism Awards Judges are selected annually to judge in the prestigious Australian Tourism Awards.
The judging team is led by the Chair of Judges, whose role is to facilitate and moderate the judging process. The Chair of Judges is appointed for three years and is typically someone with significant experience as a state and national Tourism Awards judge.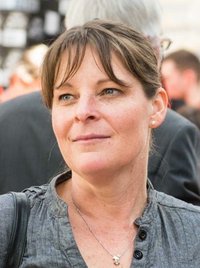 Chair of Judges - Alison Stubbs
Organisation/company: Sullivans Cove Apartments
Current role: Manager
Alison has over 25 years experience in the tourism industry during which time she has achieved considerable personal and professional success. Alison has been judging the Tasmanian Tourism awards for several years and this will be her third year as a National Awards judge.
Alison began her career in the tourism industry as an adventure tour guide, before co-founding and managing the ecotourism business, Freycinet Adventures from 1998 to 2012. The business success is recognised with two Telstra Tasmanian Small Business Awards and six Tasmanian Tourism Awards, including the induction into the Awards Hall of Fame for Adventure Tourism.
Having been an awards' entrant Alison personally understands the commitment in time and energy that goes into a submission. Alison is passionate about the State's tourism industry and the importance of developing and delivering an engaging and authentic experience through all areas of the industry.
We're delighted to announce that Alison has accepted our offer to step up as Chair of Judges for a three year term commencing 2019.