Judging
Judging follows the national policies and guidelines, overseen by an independent professional auditor.
Shortly after submissions close, judges commence reviewing submissions, scoring and preparing feedback on the portal.
Each submission will be assessed by a team of three judges. The final score is determined by the aggregate of the three judges scores together with the site visit score (where appropriate - some categories do not have a site visit, and some categories site visit score is not included in the aggregate).
Judges read submissions in their own time during the judging period of Saturday 1 September – Sunday 30 September 2018.
After the judging review period, a deliberation day occurs where the judging team confers and agrees upon a clear winner, and also allocates silver, bronze and finalist positions. All entries that receive a score of more than 70 (out of 100) will become a finalist.
Hall of Fame
Hall of Fame is awarded to an entrant that has won the same category over 3 consecutive years. Businesses can continue to enter year after year in the Tasmanian Tourism Awards regardless of whether you have won Hall of Fame at state level. Businesses are encouraged to continue entering until they have achieved Hall of Fame at the Australian Tourism Awards (which then requires a business to stop competing in that category for two years at both State and National level).
Site Visits
Also during the judging period, a site visit to each entrant will be arranged. Entrants in multiple categories will be required to undertake multiple site visits by different judges. The site visit is designed to verify claims made in the written submission, therefore site visit judges will have read the entrant's submission. A site visit takes around an hour and will be booked in advance.
Feedback
All entrants will receive access to the judges feedback on the portal. A notification email will be sent when this is ready, and entrants will be able to log back into the portal and click 'judges feedback' to read and download the document. Feedback is comprised of comments from the three judges that reviewed your entry. Comments will either confirm a positive response or guide the entrant with ways to improve their score for future entries.
Feedback from the site visit assessment is NOT provided due to the relationship established between the entrant and the judge at the time of verification. Entrants are encouraged to use the site visit to seek advice from the judge, recommendations or for information that will help the business into the future.

Judging panel
The judging panel for the 2018 Tasmanian and Australian Tourism Awards will be respected and experienced members of tourism or associated industries. They will all volunteer a significant amount of their own time to judge your entries and provide entrants with feedback. Three of the best Tasmanian Tourism Awards Judges are selected annually to go onto judge in the prestigious Australian Tourism Awards.
The judging team is led by the Chair of Judges, whose role is to facilitate and moderate the judging process. The Chair of Judges serves a three-year term and is typically someone with significant experience as a state and national Tourism Awards judge.
The appointment of judges is made by the Tourism Awards Coordinator, Chair of Judges and CEO of TICT.

In 2018 we invite experienced business leaders from around the state to apply to be a judge in the Tasmanian Tourism Awards. While tourism experience is an advantage, we will recruit based on the following:

Strong knowledge of the Tasmanian tourism industry

Experience and understanding of business strategy, innovation and planning

Sustainability in terms of environment, community and business

Experience at middle or senior management level

Previous tourism awards winning entrant

Marketing experience and understanding of innovative campaigns
Judges need to be available to attend a two hour judges briefing in late August, a four week judging period in September requiring approximately 20-30 hours and attend the deliberation day in early October.
Expressions of interest
Please complete an online application form to become a judge for the 2018 awards year.
More information

2018 Chair of Judges - Nicole Sherriff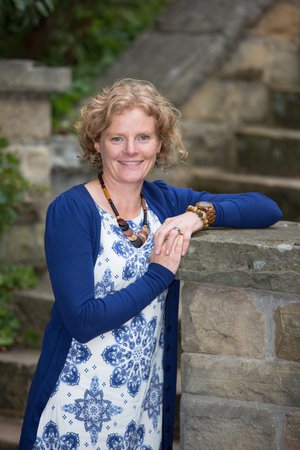 Our chair of judges for 2017, 2018 and 2019 is Nicole Sherriff.
Nicole brings a wealth of experience to the Chair of Judges role. Over the last 10 years, she has judged state and national Tourism Awards, mentored applicants, and collated winning submissions.
Beginning her career as a bushwalking guide on the Overland track. Nicole progressed to management and was integral in the planning, development, launch and first operating seasons of the Bay of Fires Walk.
A deserving recipient of TICT's Harry Holgate Fellowship in 2003, Nicole was able to explore her passion for tourism and conservation and its relevance here in Tasmania. For a few years, residing in New Zealand, Nicole experienced the 'kiwi way', working in conservation and tourism with the Department of Conservation and managing the environmental programs for Kaikoura District Council.
Now firmly back in Tasmania, and a recent resident of the northwest coast, Nicole is motivated to see our small state succeed in environmental management, social and economic viability. Over recent years, she has contributed as an active member of the National Parks and Wildlife Advisory Council and is a graduate of the Tasmanian Leaders Program.
Submission Judges 2017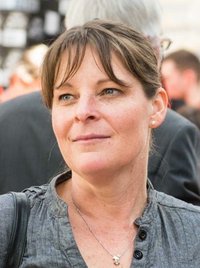 Alison Stubbs
Alison has over 25 years experience in the tourism industry during which time she has achieved considerable personal and professional success.
Alison currently manages Sullivans Cove Apartments in Hobart and has volunteered as a Tourism Awards judge for several years.
Alison began her career in the tourism industry as an adventure tour guide, before operating the ecotourism business, Freycinet Adventures with husband Simon, from 1998 until July 2012. The business success is recognised with two Telstra Tasmanian Small Business Awards and six Tasmanian Tourism Awards, including the induction into the Awards Hall of Fame for Adventure Tourism.
Having been an awards' entrant Alison personally understands the commitment in time and energy that goes into a submission. Alison is passionate about the State's tourism industry and the importance of developing and delivering an engaging and authentic experience through all areas of the industry.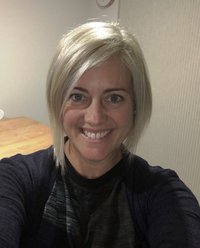 Angie Hart
Angie Hart joins the judging panel in 2017 for the first time. Angie has had a diverse career spanning a range of industries; education, financial services and tourism.
Commencing with City of Launceston as the Tourism Officer after 10 years in Melbourne, Angie had a renewed appreciation for her home state and the abundance of talented local artisans, world class produce, beautiful built heritage and stunning natural environment it showcased.
Combining her love of the Tasmanian tourism industry and Launceston Angie thrives in her role working in collaboration with neighbouring councils, industry bodies and partners to develop, promote and enhance Launceston's position as the tourist gateway to Northern Tasmania.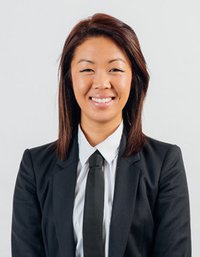 Bianca Welsh
Bianca Welsh is a co-owner of three Launceston award-winning businesses; Stillwater Restaurant, Black Cow Bistro and the Stillwater Providore and is delighted to be back judging again for the second time in the Tourism Awards.
Working her way through the ranks at Stillwater she was offered to be a partner in opening Black Cow Bistro in 2008 and became a co-owner of the reputable Stillwater restaurant in 2010. You'll often find Bianca engaging in many ways in her community – be it motivational talks or career sessions at various schools around the state, contributing in her position as a board member of both Cornerstone Youth Services and Design Tasmania. She is also completing a Psychology degree with UTAS to complement her Human Resources role within her businesses.
In 2015 she jointly won the title Electrolux Appetite for Excellence's Young Restaurateur of the Year, and was a state finalist in the 2015 Young Australian of the Year category having been recognised for her contribution to youth issues. Bianca is a finalist this year for the Launceston Chamber of Commerce Professional of the Year. She has recently become a mum and enjoys the challenge of balancing her roles.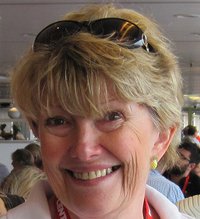 Carolyn Nissen
After enjoying a holiday exploring Tasmania, Carolyn moved lock stock and barrel to Tasmania with her partner and tiny daughter, to invest and live in the extraordinary West Coast. She and Mike restored a magnificent mansion then established and then operated a unique boutique tourism business in Strahan. Carolyn brings vast management, marketing and training skills, gained over 35 years from car rental, travel consultancy, international hotel, regional tourism marketing and more recently, from her very successful tourism business.
West Coast Tourism board member and Destination Strahan Chair actively marketing and promoting intra and interstate including international marketing and personal representation for a Tasmanian West coast Icon, World Heritage Cruises. Recognition in this instance, came with a win for outstanding business achievement recognised at the Tasmanian Export Awards 2006 Tourism Exports.
With a real understanding of the holistic approach to regional tourism, Carolyn has been an active, passionate and supportive working member of Cradle Coast Regional Tourism Committee for the past 2 years including membership of the judging panel for the Cradle Coast Regional Tourism Awards. This is Carolyn's second year as part of the judging panel for Tasmanian Tourism Awards. It is a privilege to be given this important task and she is honoured to have been approached once again.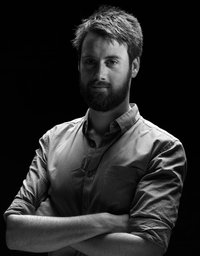 Daniel Aitken
Daniel is the Marketing Manager for the Museum of Old and New Art (MONA).
As a Tasmanian-born marketer, Daniel is passionate about the Tasmanian tourism industry and about bringing more people to experience what our state offers. Through his time with Mona, dating back to before its opening, he has seen the shape of the tourism scene change dramatically from within one of the state's largest draw cards and is excited to help contribute to that growth.
With a passion for the arts and culture, Daniel's experience and skills centre around strategic planning, brand development and creative marketing solutions. Daniel is also a board member of Destination Southern Tasmania.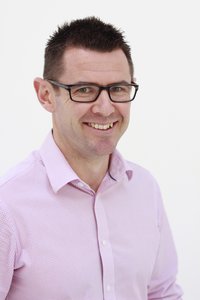 Daryl Connelly
Daryl is the Executive Officer at Switch Tasmania, an organisation that he and others established to foster a culture of innovation and enterprise in north-west Tasmania. He and his wife Linda, also operate Change Mob, which provides management consulting services to government and industry. Through both of these roles, Daryl has helped hundreds of entrepreneurs to develop their business or business idea.
A chef by trade, Daryl previously operated his own café and worked as a hospitality trainer and assessor. He holds a Master of Business from the University of Tasmania, and was a graduate of the Tasmanian Leaders Program in 2016. In 2015, he was named Tasmanian Not For Profit Manager of the Year by the Australian Institute of Management for his work with Switch Tasmania.
Daryl lives at Forth with Linda and their two daughters, and enjoys sailing and beekeeping among other interests.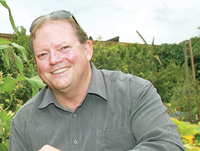 Ian Whitehouse
Ian Whitehouse is the CEO and Managing Director of Digital Coaching and Consultancy Pty Ltd, and Director of International Business for 888 Fortune Enterprise Pty Ltd.
Ian has many years of experience working for and with Australian and Overseas businesses including those from China, India, New Zealand and more recently a European base centre. This experience has uniquely positioned him in providing the specialised help you need for your business, particularly those looking to develop or grow their international markets.
Ian is:
a certified Australian Tourism Data Warehouse E-kit trainer

a Tourism Tribe expert specialising in e-commerce, social media and digital technologies

a Business Enterprise Centre Australia (BECA) approved business advisor; and

an experienced tourism auditor who has provided coaching and mentoring to hundreds of tourism businesses to develop their business planning, systems and technology knowledge and capability.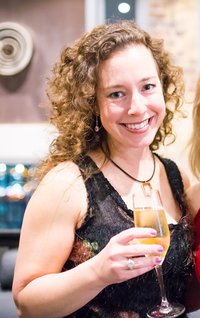 Jennifer Fitzpatrick
Jennifer Fitzpatrick is a passionate member and advocate for the Tourism Industry in Tasmania. Having first arrived as an international student over 16 years ago, Jennifer has had a wide range of experience of Tasmania's tourism industry from hospitality to adventure tours, interpretive guiding, wildlife park operations, sales and marketing, experience development and special events.
In her nine years with Tourism Tasmania, Jennifer worked directly with trade and media partners to raise awareness of Tasmania as a destination; providing strategic marketing advice to the international marketing bodies as well as a number of state-wide organisations and associations.
Over the last year, Jennifer has worked with Tasmania Parks and Wildlife in the cooperative delivery of the marketing and launch of the Three Capes Track. She re-joined Port Arthur Historic Sites Management Authority in August 2016 as the Marketing and Communications Manager for Port Arthur, Cascades Female Factory and Coal Mines World Heritage Sites.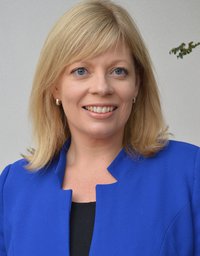 Jo Bailey
Jo's marketing career spans more than twenty years, holding senior management roles in both the private and public sector. She is a creative and strategic marketer, and her expertise includes brand management, stakeholder engagement, strategic and operational business management.
Starting out in the tourism and hospitality sectors, Jo has worked in marketing and engagement roles in Tasmania, Thailand and the Mediterranean. She then held the role of Director of Marketing for the University of Tasmania, before moving into consultancy and governance.
Jo is a Non-Executive Director with Cricket Tasmania and the Royal Tasmanian Botanical Gardens. She has experience judging national marketing awards through her past role as President of the Australian Marketing Institute (Tas).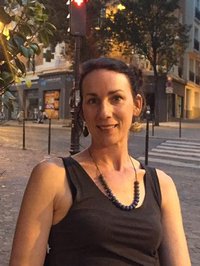 Kate McCarthy
McCarthy is the Marketing Manager for Destination Southern Tasmania. She has a diverse professional background having worked in the tourism, hospitality, events and film industry both in Australia and the United Kingdom.
Kate and her family moved from Melbourne to Nubeena 10 years ago and have not looked back, though they did move to the big smoke earlier this year! Kate took up the Tourism, Economic and Community Development portfolios with Tasman Council and it was there that she was appointed to the establishment committee and first board for the regional tourism organisation. She then worked as Sales and Marketing Coordinator with Port Arthur Historic Site where she was responsible for social media programs, domestic and international trade sales, media and communications and she produced a suite of video collateral for the sites.
Kate has also written her fair share of tourism award submissions and was successful in achieving gold at the national level for Port Arthur Historic Site in the Major Tourism Attraction and the Cultural Heritage Tourism categories. She backed this up with silvers in the same categories in the following year.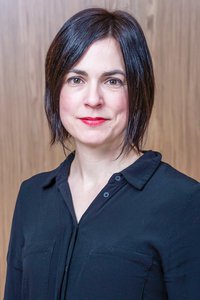 Katrina Myburgh
Katrina is a marketing communications specialist with more than 16 years' international corporate public relations experience. She is currently senior vice president, head of marketing, Asia Pacific, for Weber Shandwick, one of the world's leading public relations firms. Based in Launceston, Katrina works remotely from her home. In her role, Katrina is responsible for developing and driving strategic corporate communications that incorporates Weber Shandwick's 18 offices across Asia Pacific.
Since joining Weber Shandwick in 2002, Katrina has been instrumental in winning the agency and its clients more than 200 major local, regional and global awards in various industry award programmes. Since 2014, Weber Shandwick has been named Asia Pacific PR Network of the Year eight times across every major regional awards programme including PRWeek, Mumbrella, PublicAffairsAsia and The Holmes Report.
Katrina has served on various boards and is currently a national board director of Playgroup Australia. She has been an awards judge for The Holmes Report Asia Pacific Sabre Awards (public relations) (2017, 2013), Mumbrella Asia Awards (2016), and the Tourism Industry Council Tasmania Awards (2017, 2015).
Katrina has a Bachelor of Communication, Public Relations and Tourism Management, from the University of Canberra. Like most working parents, Katrina is also a professional life-juggler, switching between employee, wife, and mother to three young children.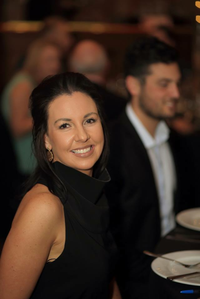 Kylie Scolyer
A born and bred North West coaster, Kylie's passion for the industry commenced in Regional Tourism with the local Regional Tourism Organisation where she spent 7 years working with tourism operators in the North West, West Coast and King Island and marketing the region to potential visitors.
Relocating to Hobart in 2016 to take on a new challenge with the Federal Group, Kylie is employed in the Sales and Marketing Department at Wrest Point and currently involved in a range of exciting projects including the restoration of the iconic Point Revolving Restaurant and the refurbishment of the Wrest Point Tower rooms.
Kylie has been involved in the State Tourism Awards as a winning entrant in the destination marketing category two years running and this year was keen to expand on her involvement volunteering as a judge.
Larni Davies
Larni has 27 years of experience in the tourism industry and currently teaches the Certificate III & IV in Guiding programs at TasTAFE. Larni began her career as a Travel Consultant for Tourism Tasmania in Melbourne and Sydney and later moved to Canada where she became an adventure tour guide in the early 1990's.
Returning home to Tasmania after being away for six years, Larni worked as a bushwalking guide with Tasmanian Expeditions for three seasons. Working for Cradle Mountain Huts and the Bay of Fires Walk as a guide, Larni progressed onto the roles of Sales Manager and General Manager of the company.
Larni was the recipient of The Harry Holgate Fellowship in 2005 where she researched best practice training models and how investment in training and skills development could maximise opportunities here in Tasmania.
In addition to her current role at TasTAFE, Larni continues to work as a guide with Tourism Tasmania's Visiting Influencer Program, escorting Australian and international media, trade and influencers on bespoke itineraries throughout the state.
In 2016 she launched the Tasmanian Guide Agency – an agency offering premier guiding services for the tourism industry in Tasmania.
Monica Plunkett
Monica has worked in the advertising and design world for the past 25 years, in Hobart and Launceston, as well as in Brisbane. After many years as an art director with one of the state's largest advertising agencies, Clemenger, Monica and her husband Ben, started their own creative studio, Halibut Creative.
Now into its tenth year, Halibut Creative has a wide range of clients, including small businesses, corporates, not-for-profits and government. However it's the clients in the tourism industry who really spark Monica's interest… With her knowledge of branding, design and strategy, she has worked with numerous tourism businesses to help them get clearer about their communication, and really make an impact in their market.
Monica is the Vice Chair of Launceston's Cityprom board, and has also participated in the Tasmanian Leaders Program - further fueling her passion for developing our state through tourism, small business and entrepreneurship.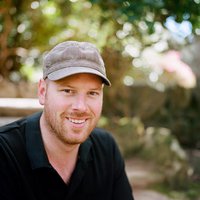 Paul Fleming
Well respected in the tourism industry and with extensive knowledge of the visitor economy, Paul returns in 2017 for his second year of judging the Tasmanian Tourism Awards.
Graduating with a Bachelor of Tourism with First Class Honours from UTas in 2004, Paul is a Tasmanian local with broad and specialist experience including writing handbooks for the United Nations sustainable tourism programs, as research analyst for Tourism and Events Queensland, and has assisted Tasmanian consultants on numerous regional visitor development plans.
For the past five years Paul has worked as a freelance writer and photographer for the tourism industry. Paul's @lovethywalrus social media profile is a leading independent Tasmanian social influencer presence, with clients including Tourism Tasmania, Tourism Australia, Destination Canada, Microsoft and Flight Centre.
In 2016 Paul crowd-funded and self-published a coffee table style book of his Tasmanian photography, with each image inspiring a creative short story expressed in his original and beautiful prose. 'PAUSE: A Collection of Tasmanian Moments' is available widely in Tasmanian stores, can be found in hotels and boutique accommodation houses and has been sold into over 20 countries. Paul, and his book, can be found most Saturdays at his stall at Salamanca Market.
Sarah Hunter
Sarah is a keen tourism advocate having worked for the Tasmanian tourism industry for the past 17 years. She commenced working in the tourism industry in 1998 for the Australian Tourist Commission in London, previously she worked for Hilton Hotels for many years, and so has a strong background in the hospitality area. Sarah has also spent an extensive time traveling and living overseas, experiencing the tourism industry from the other side.
Sarah has a Diploma in both Business and Marketing, she currently works for Tourism Tasmania in the role of Marketing Research Specialist in the Research and Insights team. The team develop tourism information and market intelligence to assist in encouraging growth in the volume of quality tourism products around the state. Previously Sarah has worked in Product Development providing information and advice on the development of tourism businesses, she also worked for many years in Marketing; on the main brand campaign, within the Special Interest and Niche Marketing area as well as in the Short Breaks market area.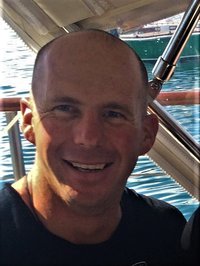 Simon Stubbs
Simon has deep passion for tourism and Tasmania's wilderness. His love for travel and adventure was ignited when his parents dragged him on numerous bushwalks and outdoor adventures around the State. He was soon pushing to do more and has tackled most of the "BIG" (and small) walks, cliffs, rivers, caves and beaches in the State.
Simon's passion for the State and adventure led him to set up and operate the highly successful multi award winning Freycinet Adventures. This allowed Simon the opportunity to share the feeling of adventure with guest on trips ranging from half days to multiple days across the State and even overseas.
With over 25 years' experience guiding and delivering tourism experiences Simon recently turned his attention training. He is about to lead a group of students into the industry and hopefully inspire them to deliver extraordinary experiences to the State's visitors and potentially develop their own experience products into the future.
It is Simon's focus on high quality customer service that has led him to volunteer as a judge for the State and National tourism awards, including three years as the Tasmanian Chair of Judges.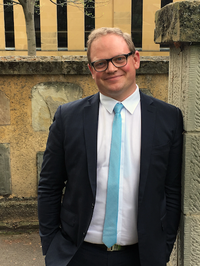 Tim Lovibond
Tim Lovibond joins the judging panel for the first time in 2017.
After beginning his career with Qantas, Tim has gained considerable experience in the tourism and events sectors. Following a stint promoting Tasmania to economic migrants in Asia, South Africa and the United Kingdom, Tim joined Tourism Tasmania working on public relations and social media. He subsequently began with Events Tasmania to oversee the Government's involvement in the ICC Cricket World Cup in 2015, and hasn't looked back.
In the years since the World Cup, Tim has worked with some of the State's biggest event partners and assisted events from early development stages through to event delivery. He has a wealth of knowledge about Tasmania, and is often the go-to person for colleagues and clients seeking advice, input and feedback.
Tim has built a strong network of tourism and event industry connections and is well respected by his peers. He currently sits on the Taste of Tasmania Advisory Group and the Australian Masters Games Advisory Board.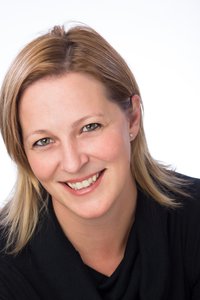 Toni Kibbey
Toni is a marketing professional with 20 years' experience in Australia and overseas.
The last eight years have been in the tourism industry with Tourism Tasmania, Hobart Airport and now as Head of Marketing with Lark Distillery.
Toni has a strong background in the development and delivery of new brands and is highly skilled in developing communication and marketing strategies.
Toni is passionate about Tasmania and the growth of tourism and development and hopes to contribute to that growth by engaging in the tourism and whisky industries.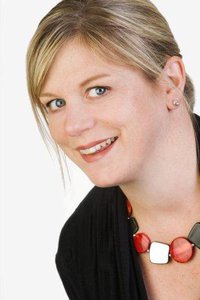 Tory Ross
We welcome Tory Ross to the panel of judges for the first time in 2017.
Tory holds a Graduate Diploma in Tourism Marketing from Monash University and has significant experience in the Tasmanian tourism industry in both the public and private sectors.
In October 2017, Tory joined the Royal Tasmanian Botanical Gardens in the newly established role of Business Enterprise & Marketing Manager. Tory is also responsible for the planning the events program for the Gardens' Bicentenary in 2018.
Prior to this position, Tory had nearly 10 years' experience at Tourism Tasmania in a number of roles including Manager Partnership Marketing and Executive Manager International Marketing. Tory was Tourism Tasmania's Project Manager during Tourism Australia's successful Restaurant Australia Campaign in 2014.
Tory has lived in the UK and also Melbourne, where she worked with Annells Consulting who had a range of national clients in the Tourism industry. She returned to Tasmania in 2003 as Destination Manager for attraction aggregate product, See Tasmanian Card, with Smartvisit Solutions.
Site Judges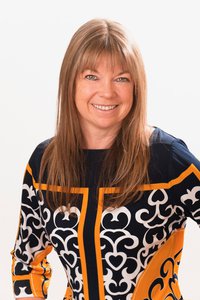 Fiona Gordon
Originally from Western Australia, Fiona has over 30 years of hospitality and tourism experience gained working throughout Australia and Internationally. A wide diversity of skill sets ranging from managing 5 star city hotels through to remote luxury camping in sustainable environments and day spa operations in Asia. 12 years operating a private hospitality training provider - initiated via targeted operational consultation to the industry in an emerging destination in the South West of WA.
Being a proactive participant in some of the most amazing destinations and seeing them achieving success is my motivation in this industry and Fiona is very excited to be a part of this incredible destination - Tasmania.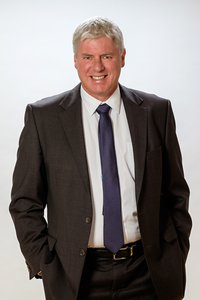 James Cretan
James is chair of the board of Tourism Tasmania and a member of the Premier's Visitor Economy Advisory Council (PVEAC). He is an executive director and chair of a family company which owns and operates Cradle Mountain Wilderness Village, Swansea Beach Chalets, Shoreline Hotel and Tasmanian Collection Service.
He is a director and chair of Plastic Fabrications Group, a manufacturer and supplier of a wide range of plastic and related products to the aquaculture and civil industries, and is also an owner and director of Intuit Technologies, Tasmania's largest private ICT company.
He was a director of TAFE Tasmania from 2004 and chair from January 2006 to May 2008 before becoming chair of The Skills Institute. He was the independent chair of the recent Tourism and Hospitality Workforce Development Taskforce and is a fellow of the Australian Institute of Company Directors.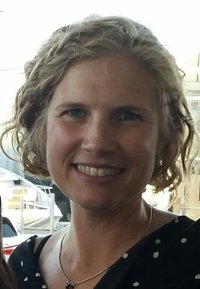 Jennifer Fry
Jen got her career start while at University, working part time in the Uni-bar as a server and part time as a nature guide in the local conservation area - and she has tried to blend hospitality and protected areas ever since!
She has a love of reading and strong tea and longs to live in a world where rainy Saturday's are scheduled on a monthly basis. The other Saturdays to be used for cycling and walking adventures.
Jen has worked with the Grand River Conservation Authority in Canada, People to People Reef Tours, Queensland Parks and Wildlife Service, Royal Tasmanian Botanical Gardens, and recently finished a secondment as the Premier's Senior Advisor on Tourism, Hospitality, Events, Brand, Sport and Recreation. Jen currently works as the head of the Visitor Strategy Section with the Tasmania Parks and Wildlife Service.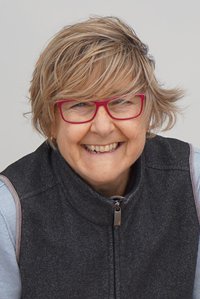 Lois Ryan
Lois moved to Tasmania in 2005, with outstanding PR, corporate marketing and communication, sponsorship, and events experience.
Quickly establishing herself as a super hands-on communication strategist who actually delivered outcomes, Lois had a number of devoted freelance clients before she joined Tourism Tasmania in 2009 as Manager of Corporate Communication. A great way to learn the nuts and bolts as well as the who's who of tourism, the role was diverse and expanded to include Research Services, during which time Lois was responsible for the development and communication of the Tourism Info Monitor.
Before once again cutting loose on a freelance basis in 2015, consulting to a range of tourism and non-tourism organisations, Lois was seconded to Events Tasmania to develop the Tasmanian Events Strategy and manage the successful delivery of the state's Hosting Agreement for the Cricket World Cup.
Lois joined our team of site judges in 2017 and has been valued for her maturity, can-do approach, and good humour.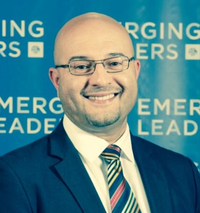 Mohammad Aldergham
Mohammad is a passionate tourism professional with significant experience in hotel management - particularly leading teams to realise their potential and offer the very best client and guest experience. Having worked in Tasmania for nearly a decade, he has a deep understanding of the vital role tourism plays within the Tasmanian economy along with the positive effects it can have in the community at both state and local levels. Mohammad's achievements include setting up:
The Annual SKAL/Pennicott Foundation Beach Clean Up Day

The Annual SKAL/Foodbank Tasmania Inc fund-raising and networking luncheon

Founding, and being inaugural President of ACTIVE Strahan Inc. the organising body behind the annual Beach to Bay Fun Run/Walk Strahan
Mohammad is responsible for the Sustainable Tourism portfolio at SKAL International Hobart; the Vice-Chairman of Foodbank Tasmania Inc and Vice-Chairman of Variety - the Children's Charity Tasmania. Additionally, he is a member of the Regional Advisory Committee for the Institute of Managers and Leaders for Tasmania of which he is a Fellow.

His qualifications include a Masters' degree in Marketing Management from Griffith University and a Bachelor degree in Business Management from his home country - Jordan.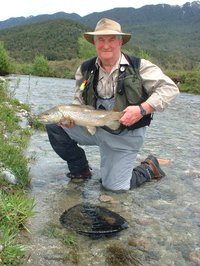 Richard Dax
Richard is currently a Director of the Royal Agricultural Society Tasmania.
He was one of the first developers of tourism facilities within the World Heritage Area through Lakeside St Clair Wilderness Holidays and the establishment of public facilities and services at Lake St Clair.
Richard is a past Chair of Judges of the Tasmanian Tourism Awards and many time National Judge.
He is also a foundation member and Director for many years of Tourism Industry Council, past Chair Tasmania's Southern Tourism and North West Tourism Boards.
Richard created and Chaired of Anglers Alliance Tasmania's peak body for recreational anglers and President of Trout Guides and Lodges Tasmania.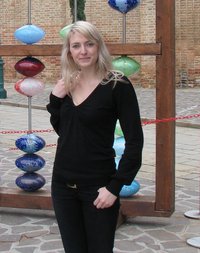 Sarah Thomas
Sarah is currently the Partnerships Manager for the Royal Automobile Club of Tasmanian (RACT) and has been involved in the tourism, travel and hospitality industry for over 20 years.
After working extensively within hospitality Sarah went on to own and operate a café and retail outlet in North Hobart. Following this Sarah moved into hotel event management and tourism sales & marketing.
For several years Sarah has been involved with large scale public event operations including Falls Festival Marion Bay and Dark Mofo Winter Feast.
Sarah is a director for Business Events Tasmania, the state convention bureau and is Vice President of Skal International Hobart; a worldwide organisation for travel and tourism professionals.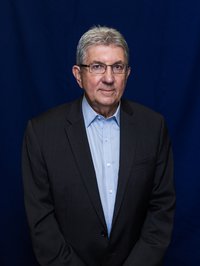 Vin Barron
Vin Barron was Chief Executive of the Tasmanian Convention Bureau (TCB) from 1993 until 2008. He was previously Executive Director of the Hobart Chamber of Commerce and State Director of the Tasmanian Chamber of Commerce for eight years.
In May 2011, he became the convenor/chairman of various industry working groups having as their objective the establishment of a new regional tourism organisation for Southern Tasmania.
He was a founding Director of the Tourism Industry Council of Tasmania and currently represents DST on the TICT Board.
Vin was a Director of Cricket Tasmania for 15 years with committee responsibilities which included marketing, promoting major events, Blundstone Arena venue operations and the Tasmanian Cricket Museum.